---
Cheap Brownie in a Bag Recipe for Baking on a Budget –
Out of all my favorite super simple desserts and homemade dry baking mixes, this easy homemade brownie mix is a brownie in a bag recipe that saves a TON of money!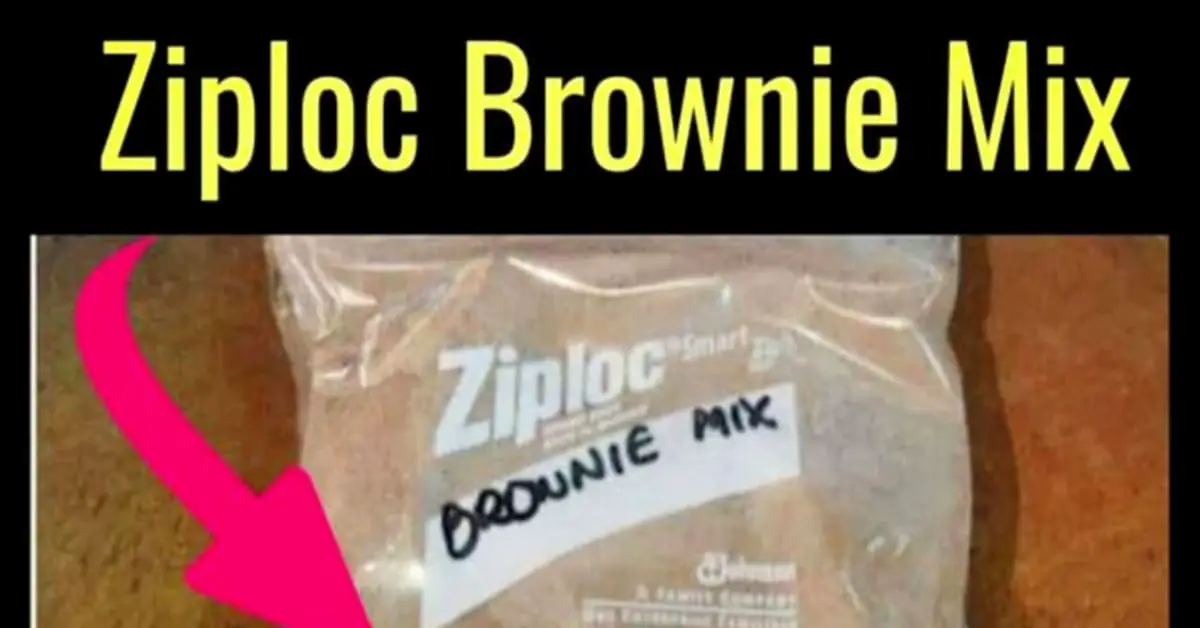 ---
Updated on October 30, 2022
posts may contain affiliate links -Enjoy and feel free to share with your friends!
---
Instead of buying expensive boxed brownie mixes, you can make this copycat brownie mix for pennies on the dollar.
That's right you'll never buy brownie mix again!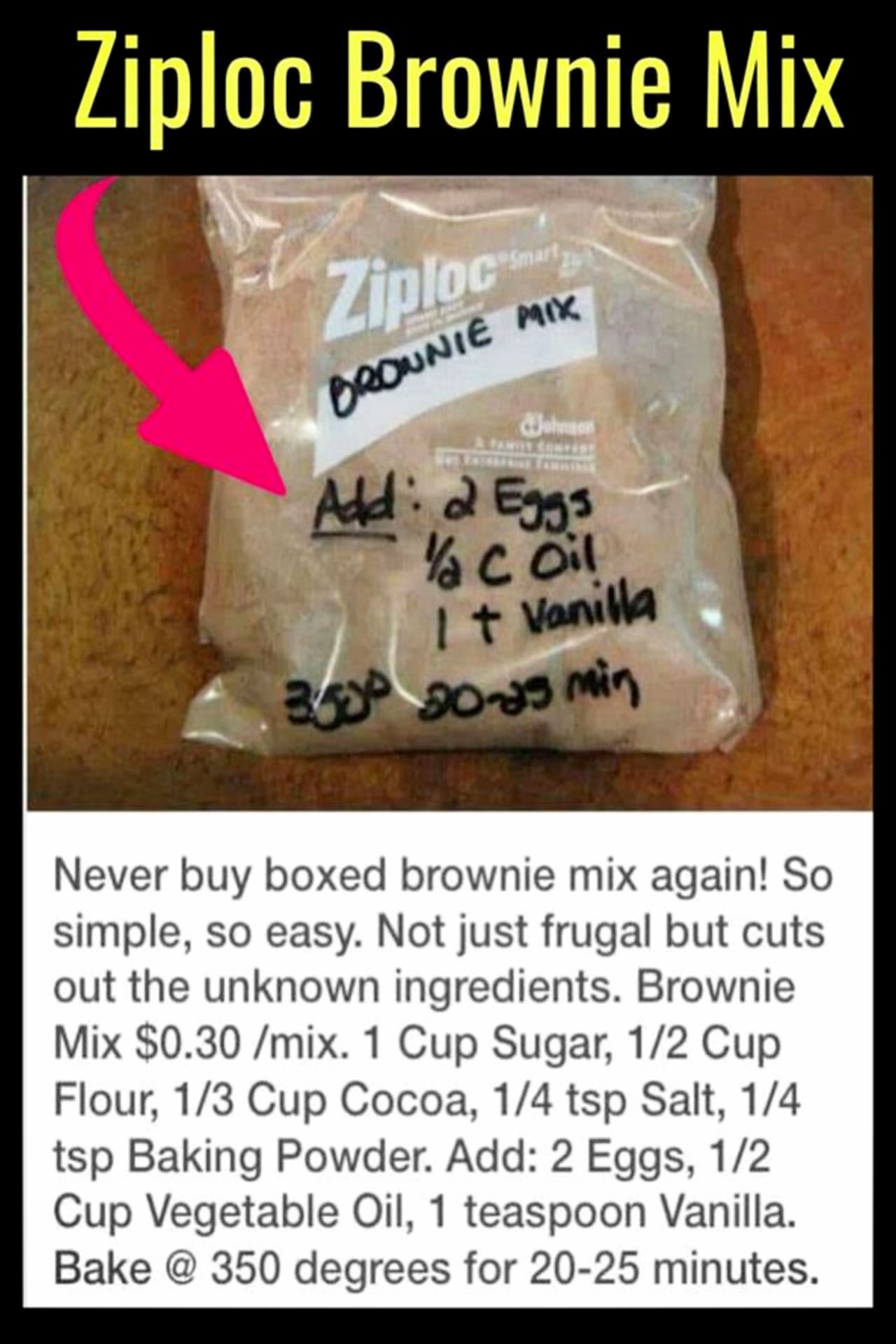 Cheap Brownie Mix for Making Brownies from Scratch
Not only is this homemade Ziploc brownie mix super cheap to make, it also just might be the best brownie recipe in the world from scratch!
Here's how to make brownie mix from scratch:
Ziploc Baggie Brownie Mix Recipe
1 Cup Sugar
1/2 Cup Flour
1/3 Cup Cocoa
1/4 tsp Salt
1/4 tsp Baking Powder
Mix all together and store in Ziploc bag.
When ready to bake, mix in:
2 Eggs
1/2 Cup Vegetable Oil
1 tsp Vanilla
Bake for about 20-25 minutes at 350 degrees.
For an extra chocolatey taste, I mix in a few squirts of Hersheys chocolate syrup when mixing.
Yum!
You can also add in chocolate chips to this baggie brownie mix – the kids LOVE that!
Bonus Tip:
Need a cheap gift idea?
Make a few batches of this homemade brownie mix and put it in a mason jar.
Dress up the mason jar with some ribbon and a little card with baking directions.
That makes for a thoughtful and inexpensive gift idea for ANY occasion!
Sorry this post is so short, y'all – but I just HAD to share this simple baggie brownie mix recipe with you!
I love baking shortcuts, don't you?
If you DO check out these SIMPLE lemon CAKE MIX dessert recipes – so good!
And these make-ahead mini desserts all freeze really well.
More Super Simple Desserts and Sweet Treats: