• 30+ Things To Make With Old Windows •
I was browsing through some amazing
old window frame ideas
on Pinterest
and just had to share my favorite projects using
repurposed
wood windows as various home decor ideas. My goodness, people are SO creative!
Alrighty, before we get started, I just want to let you know that all opinions are my own and that as an Amazon Associate I earn from qualifying purchases. Many links found on this page may take you to another website (and they should open in a new window so you don't lose your place).  Enjoy and feel free to share with your friends!
---
I found ideas for old window chalkboards, headboards, outdoor decor – Even a way to use an old window to display a homemade quilt.
Yep, ALL made from old windows!
Let's take a look at some DIY window frame ideas and clever old window craft projects in the pictures below.
& 
Old Window Frame Ideas (pictures)
When it comes to window frame decor, we are in LOVE with these DIY ideas for old windows in the picture slideshow below. Be sure to pin your favorite old window frame ideas to Pinterest.
---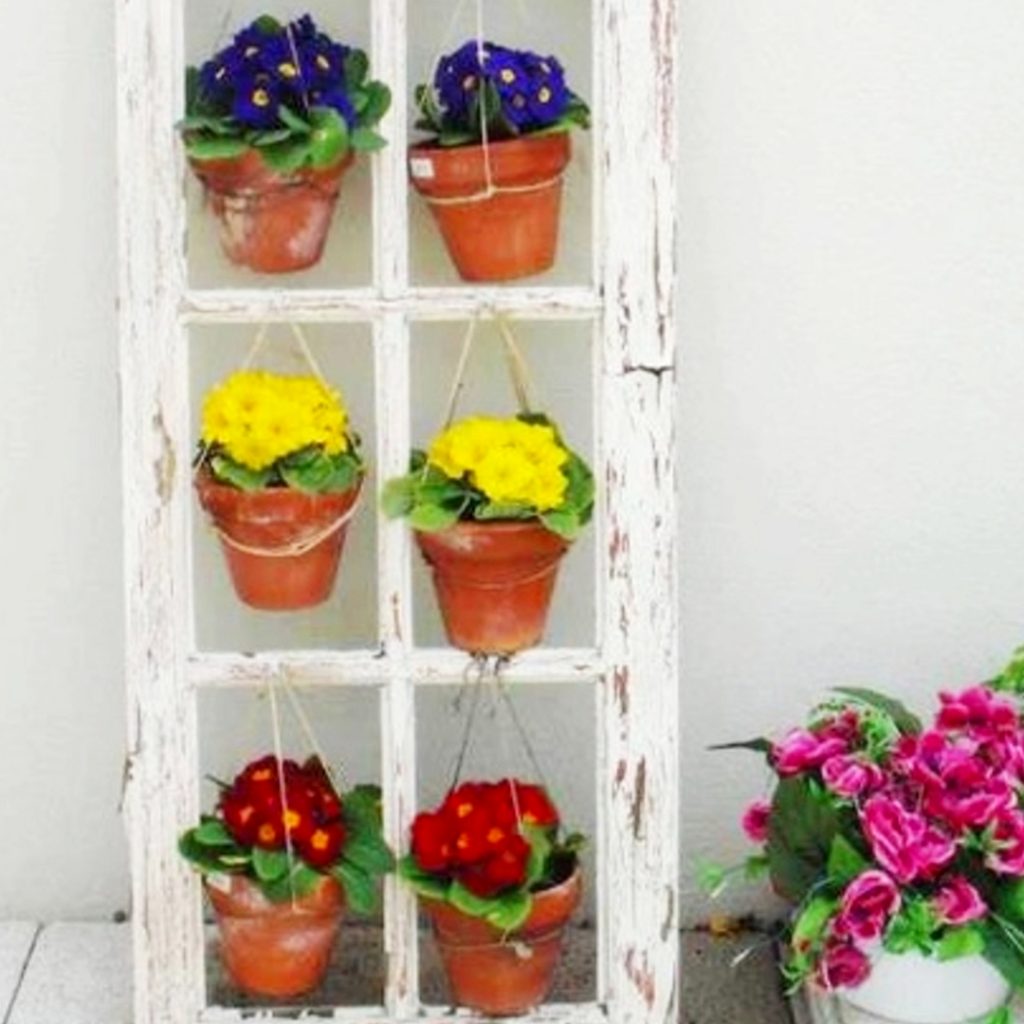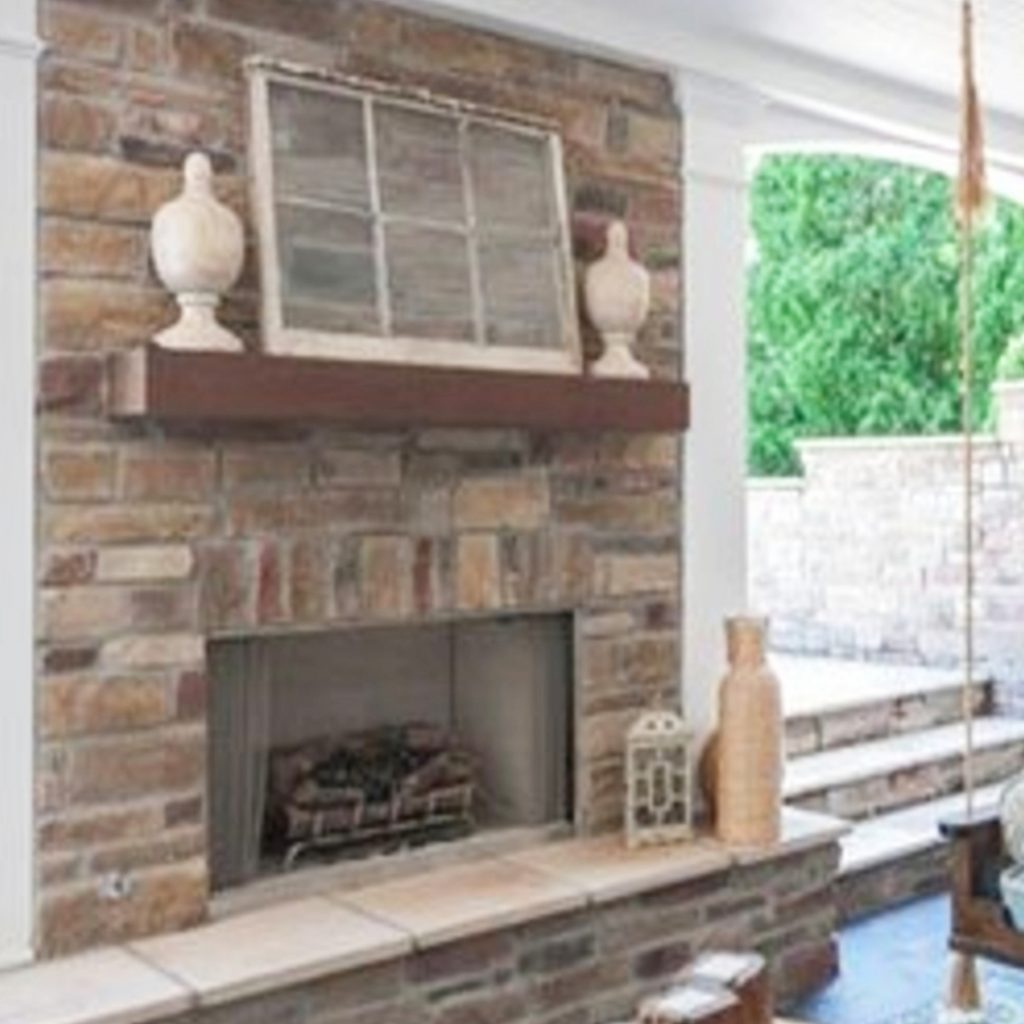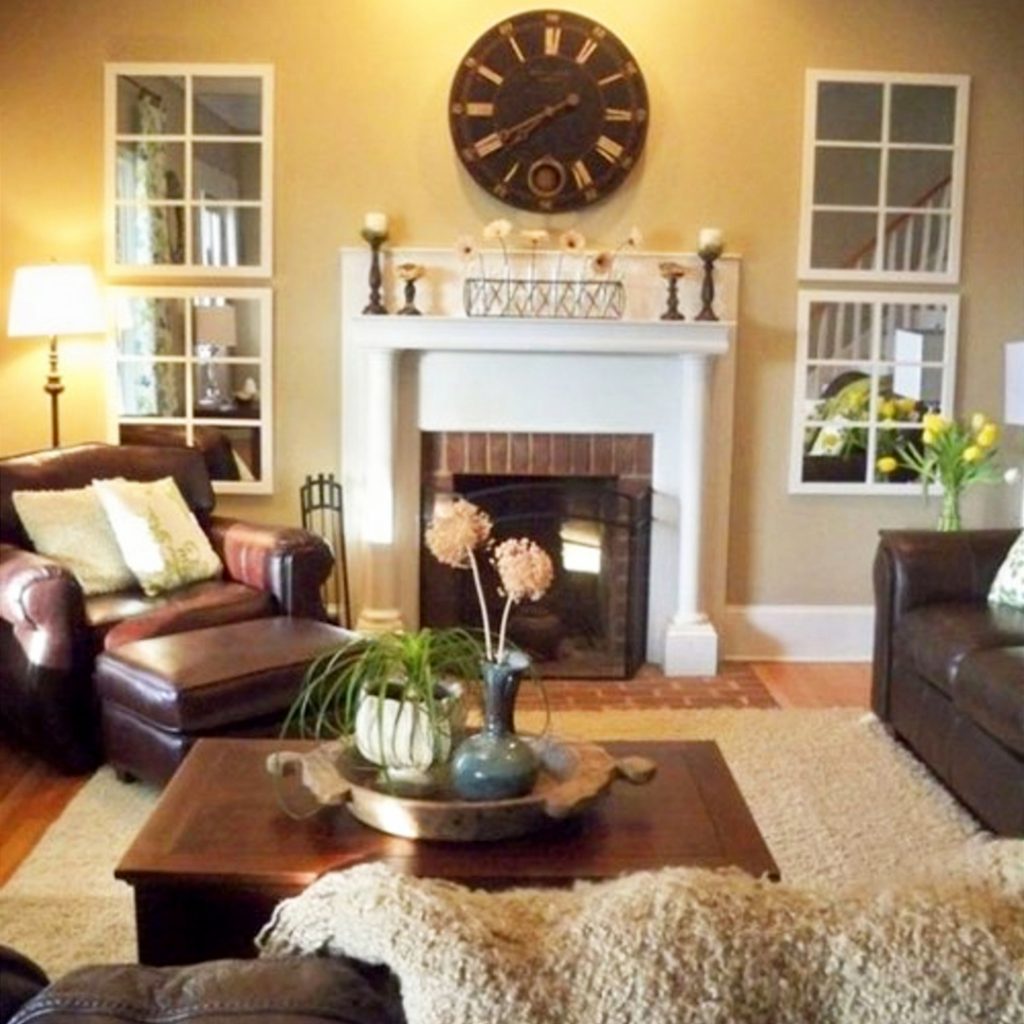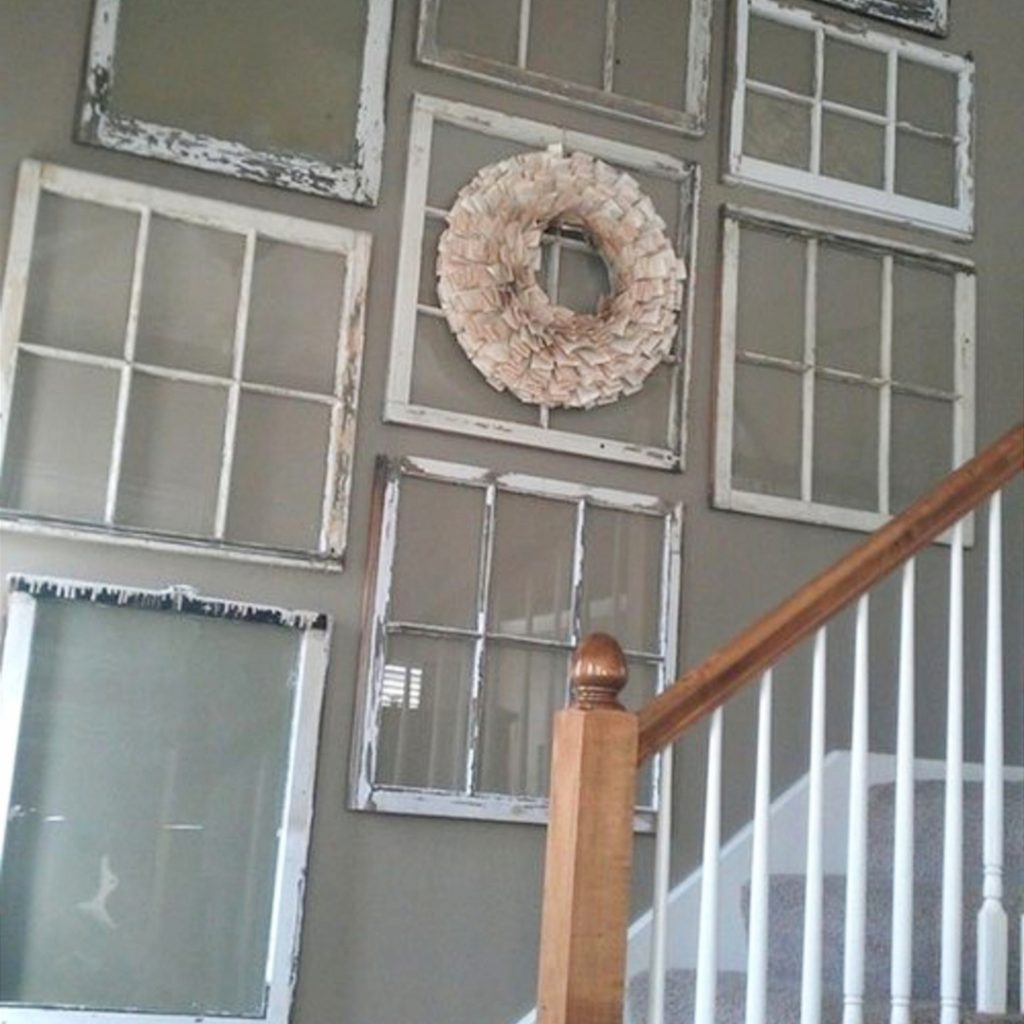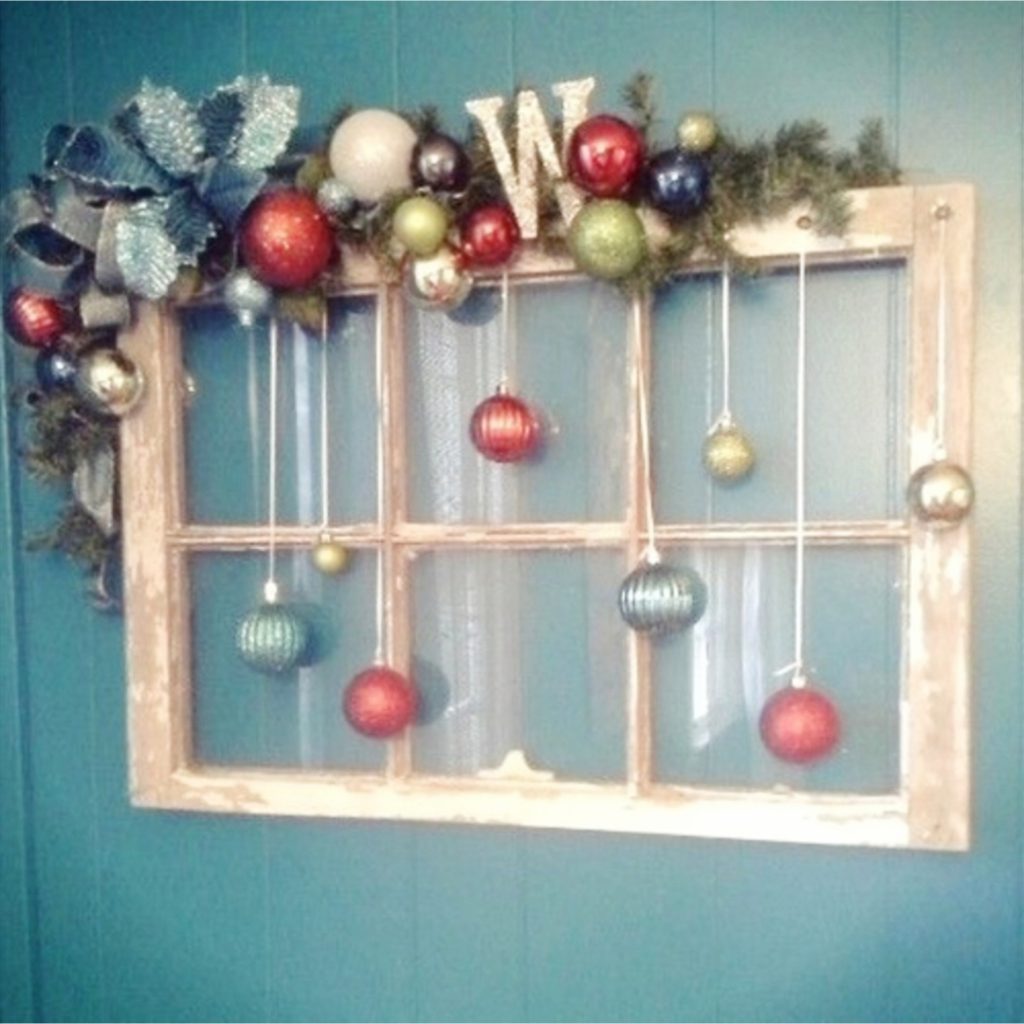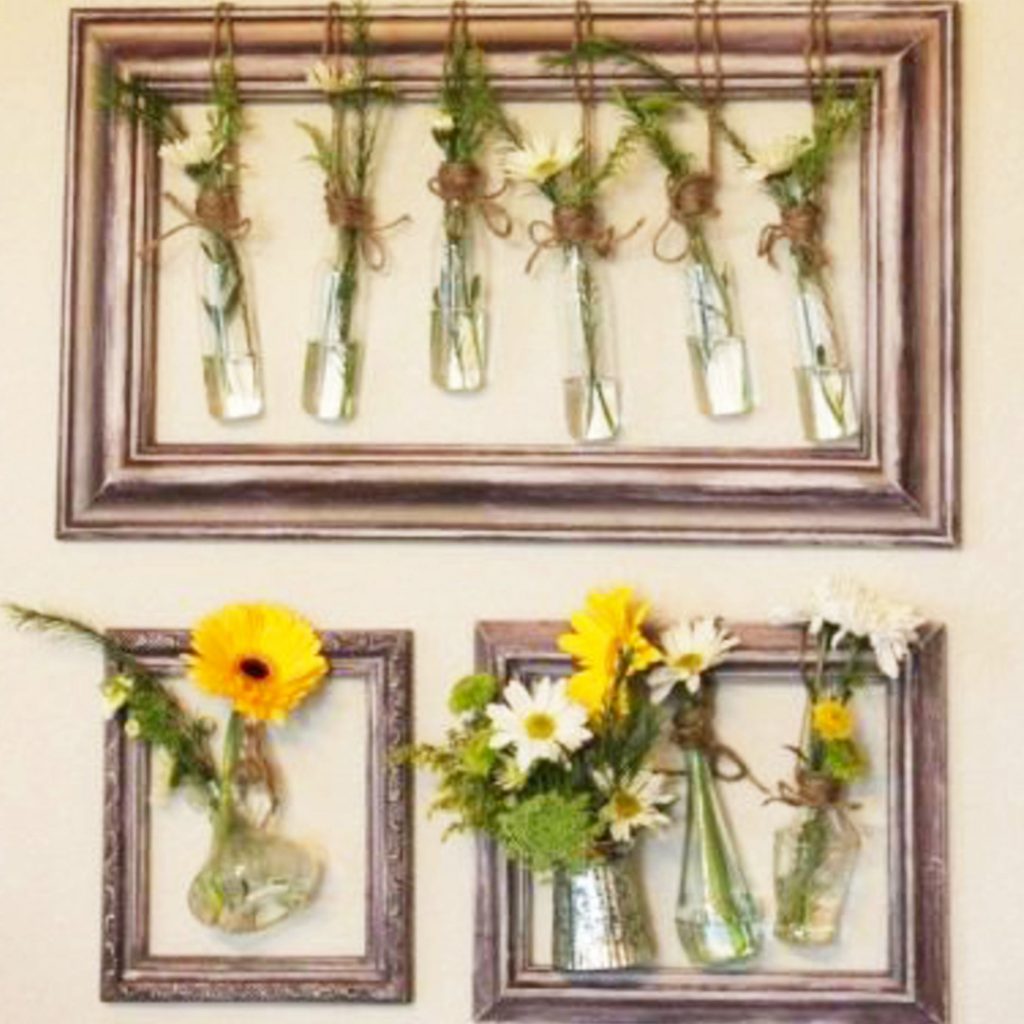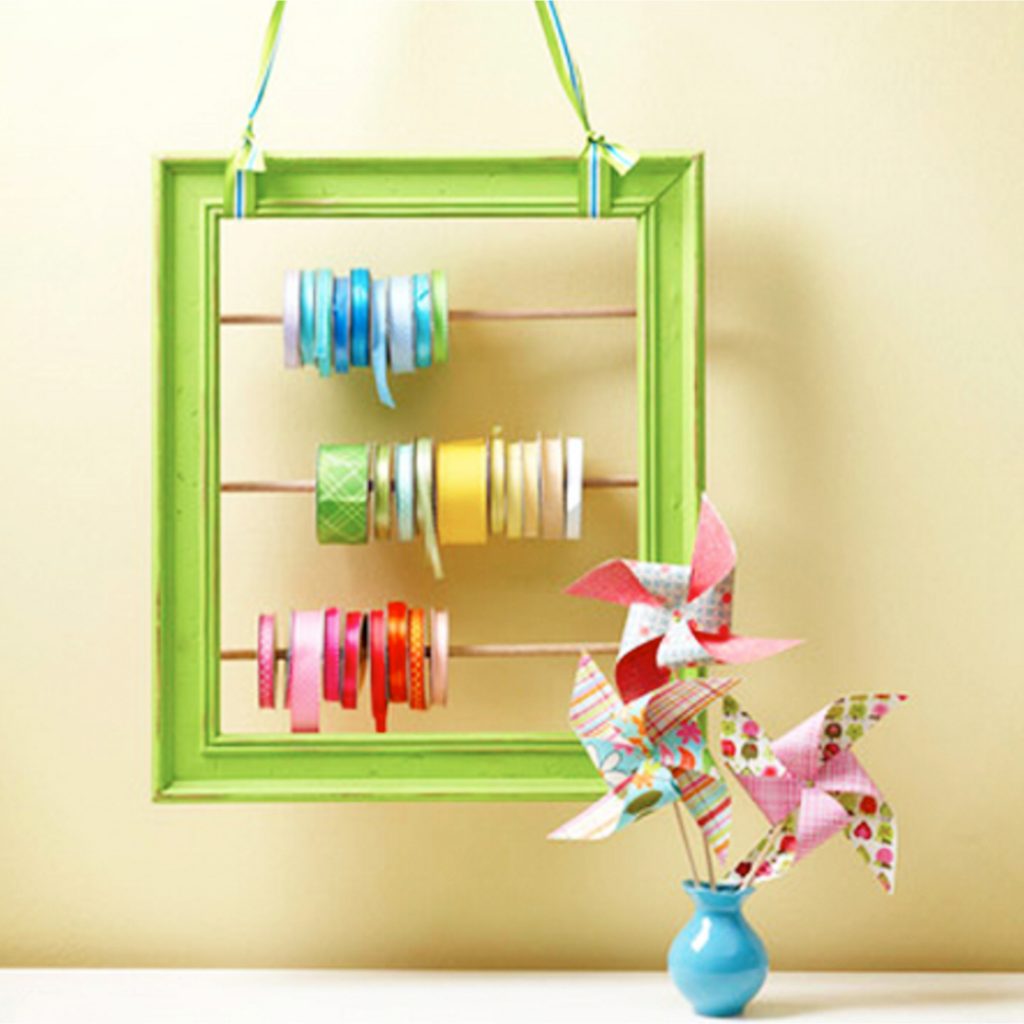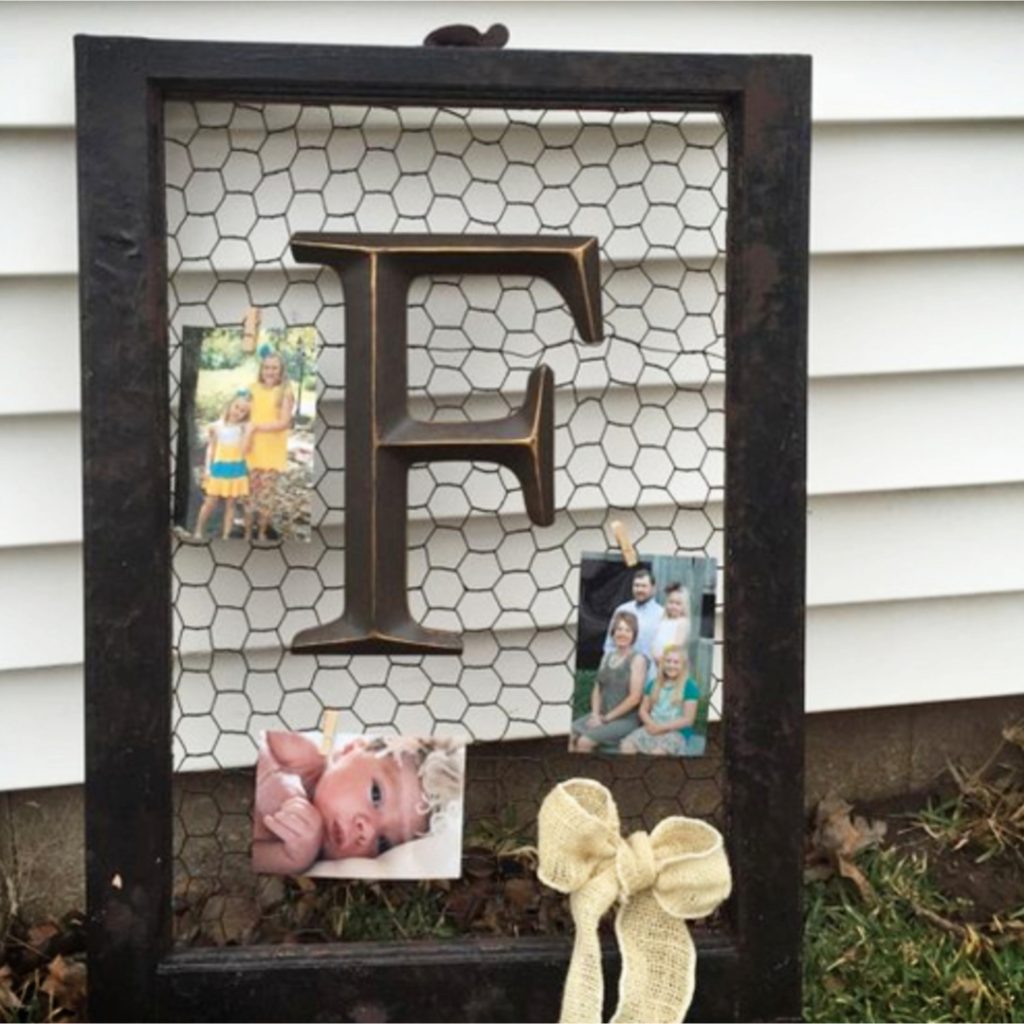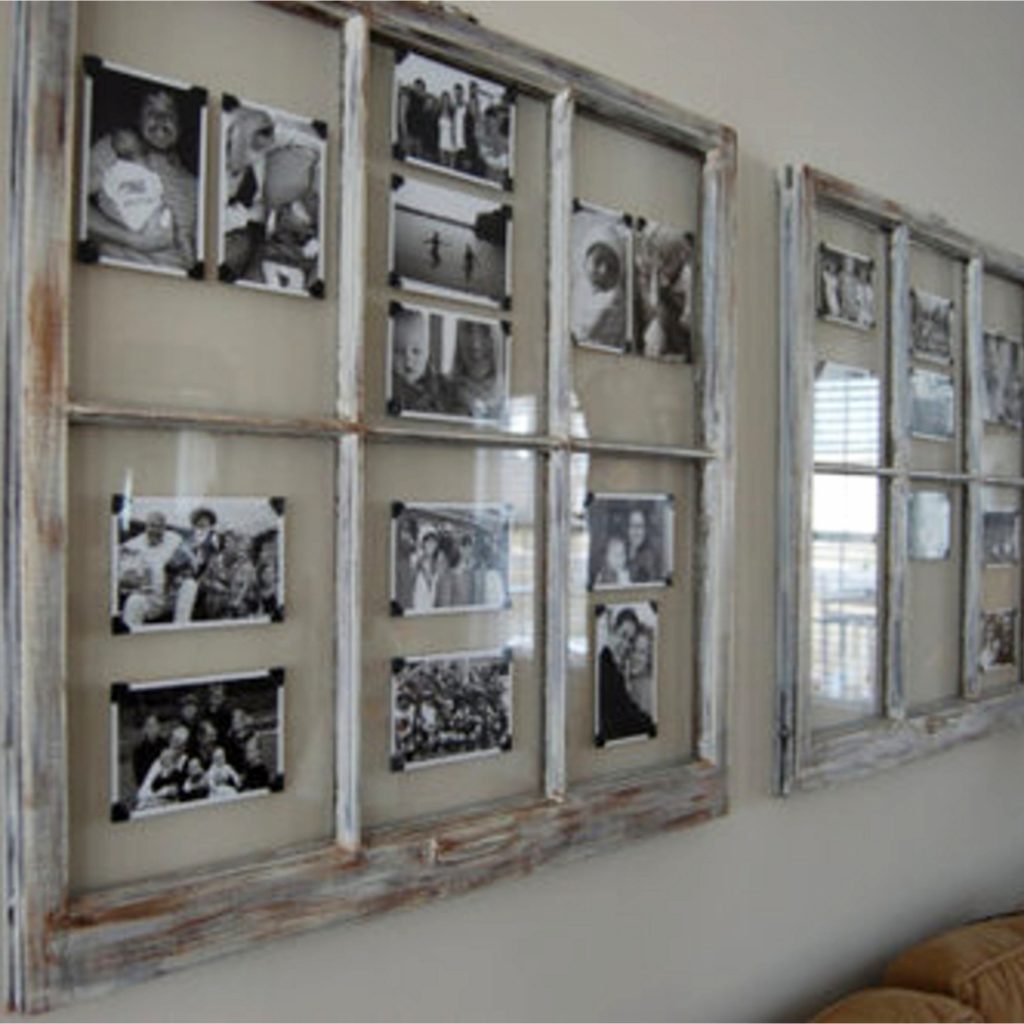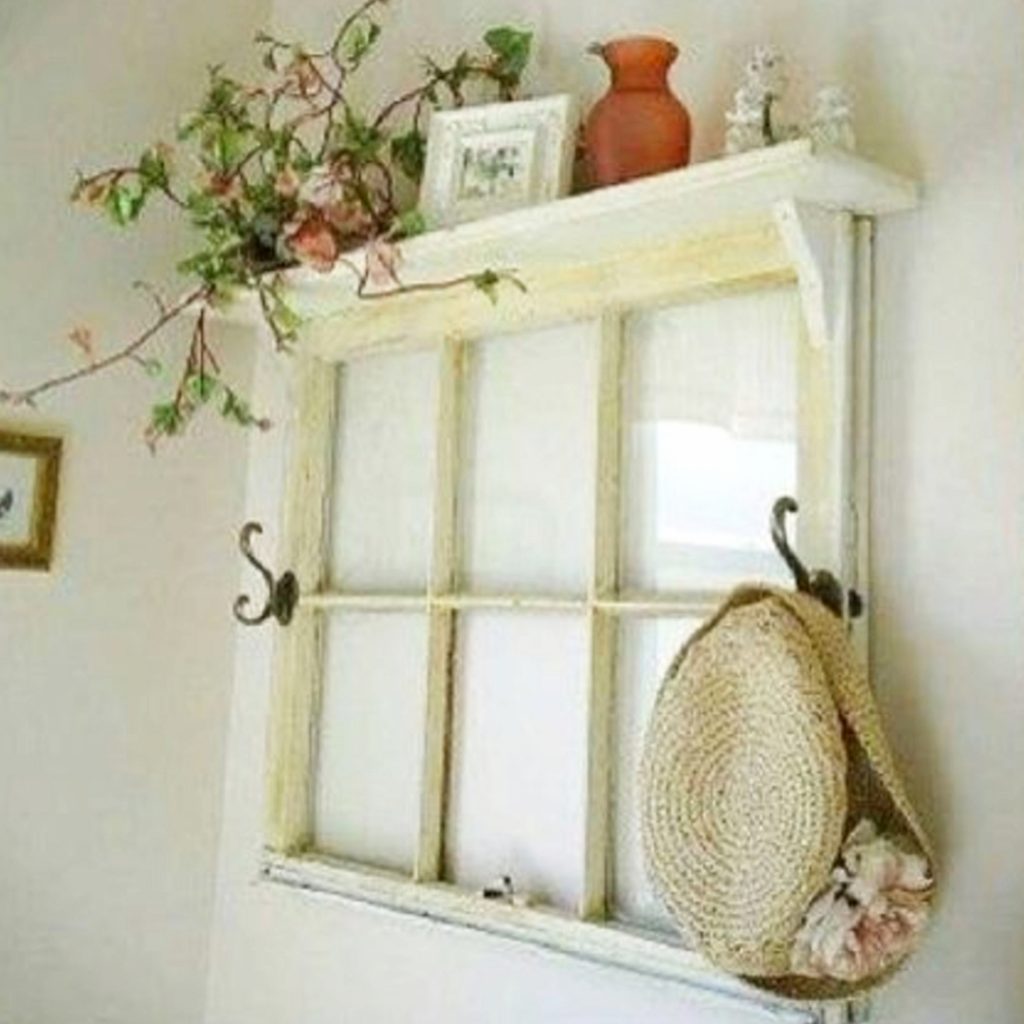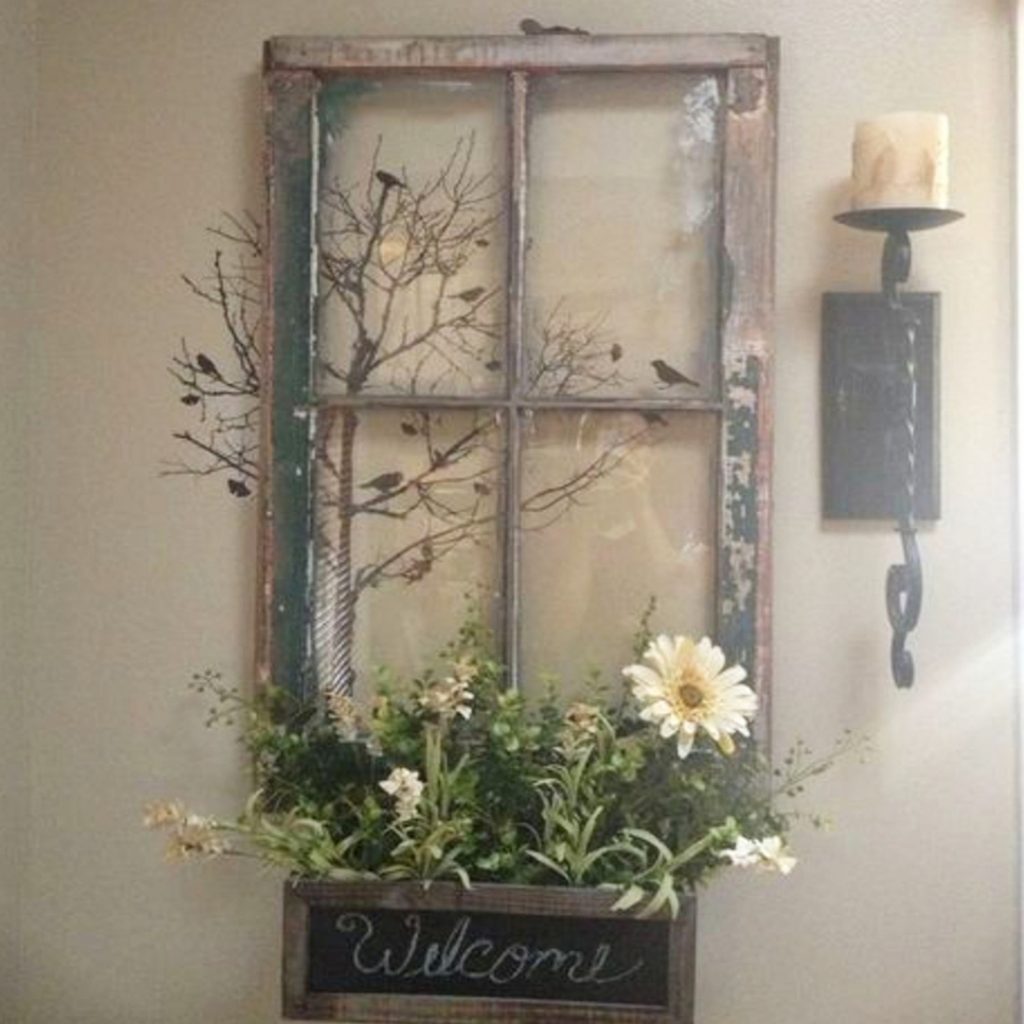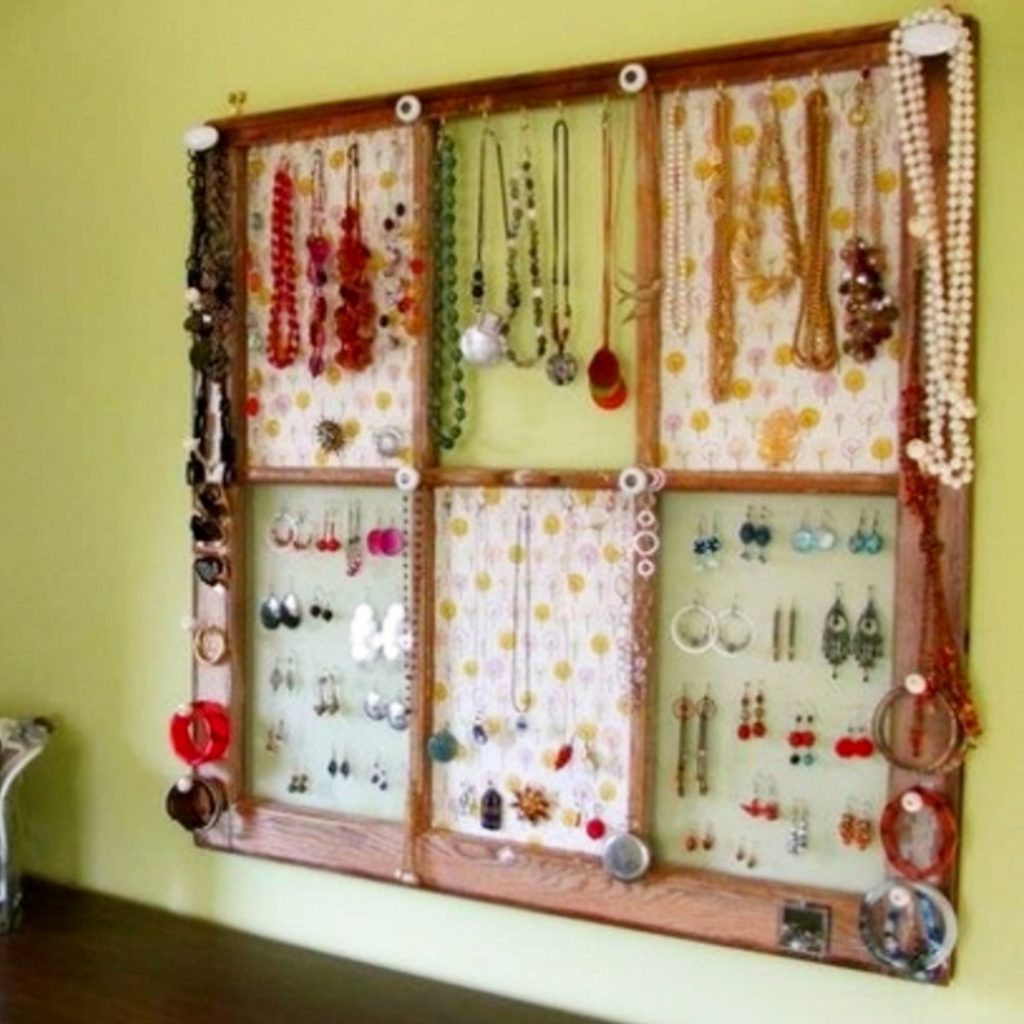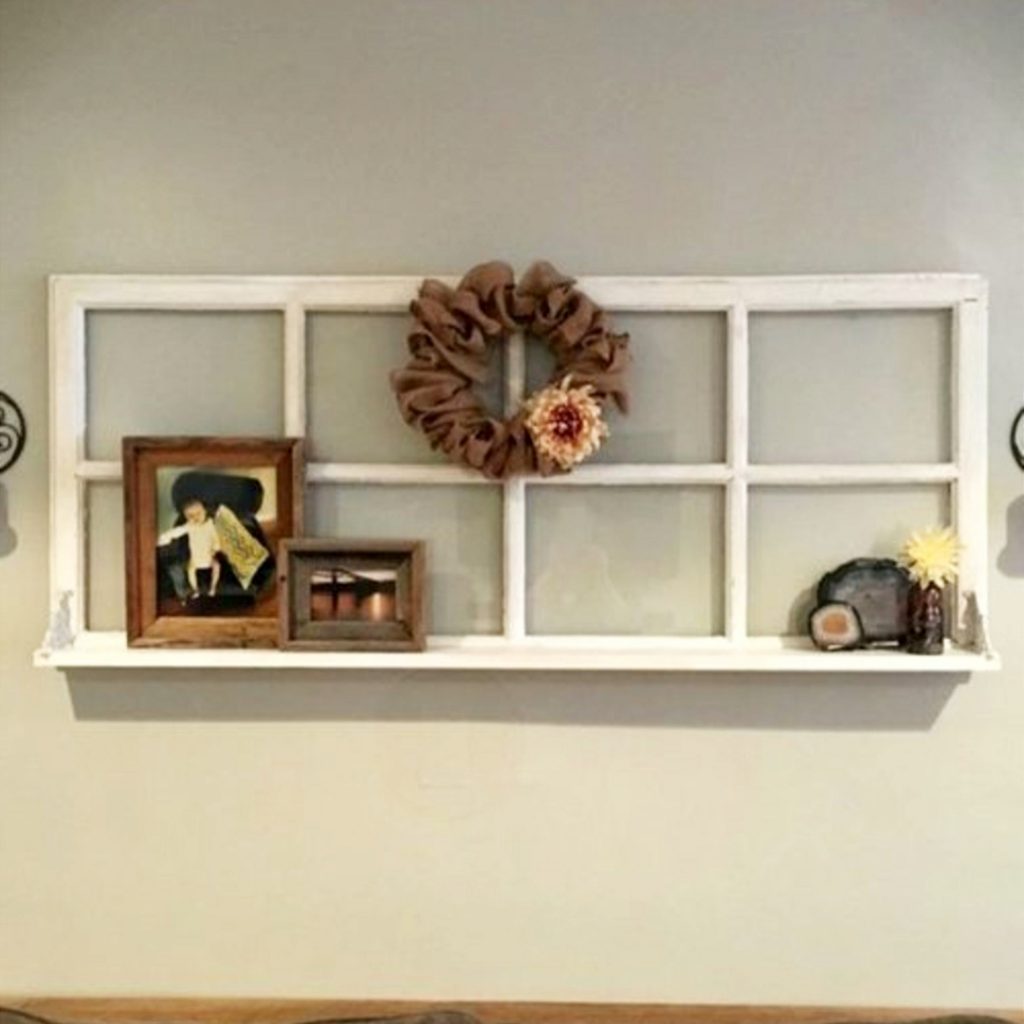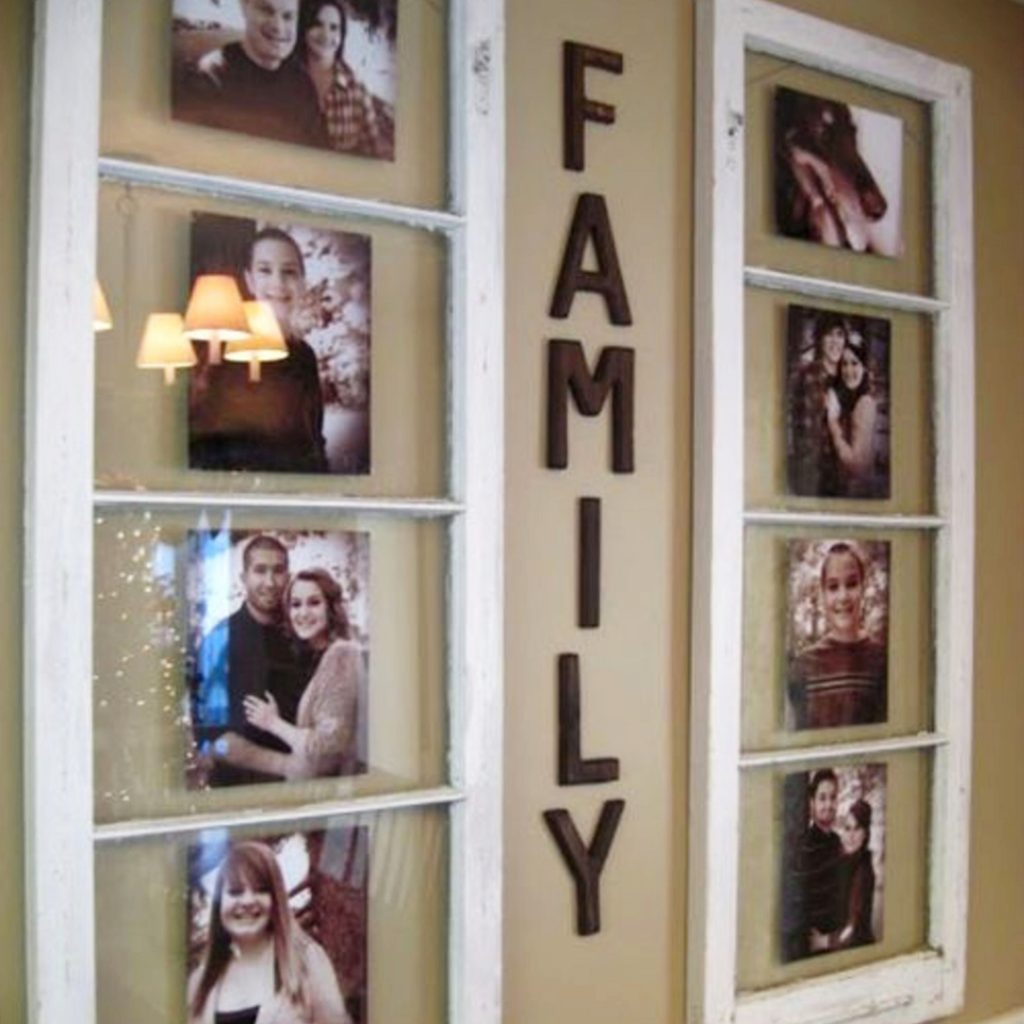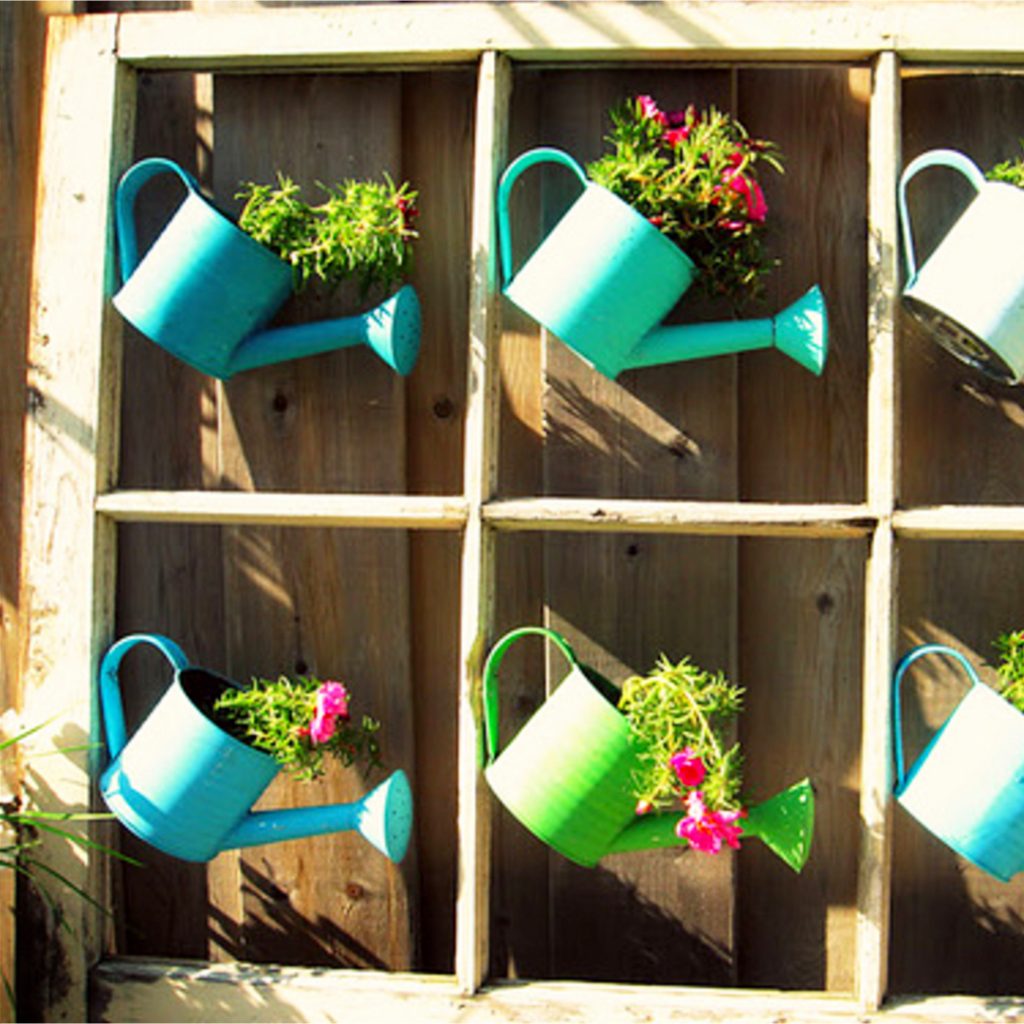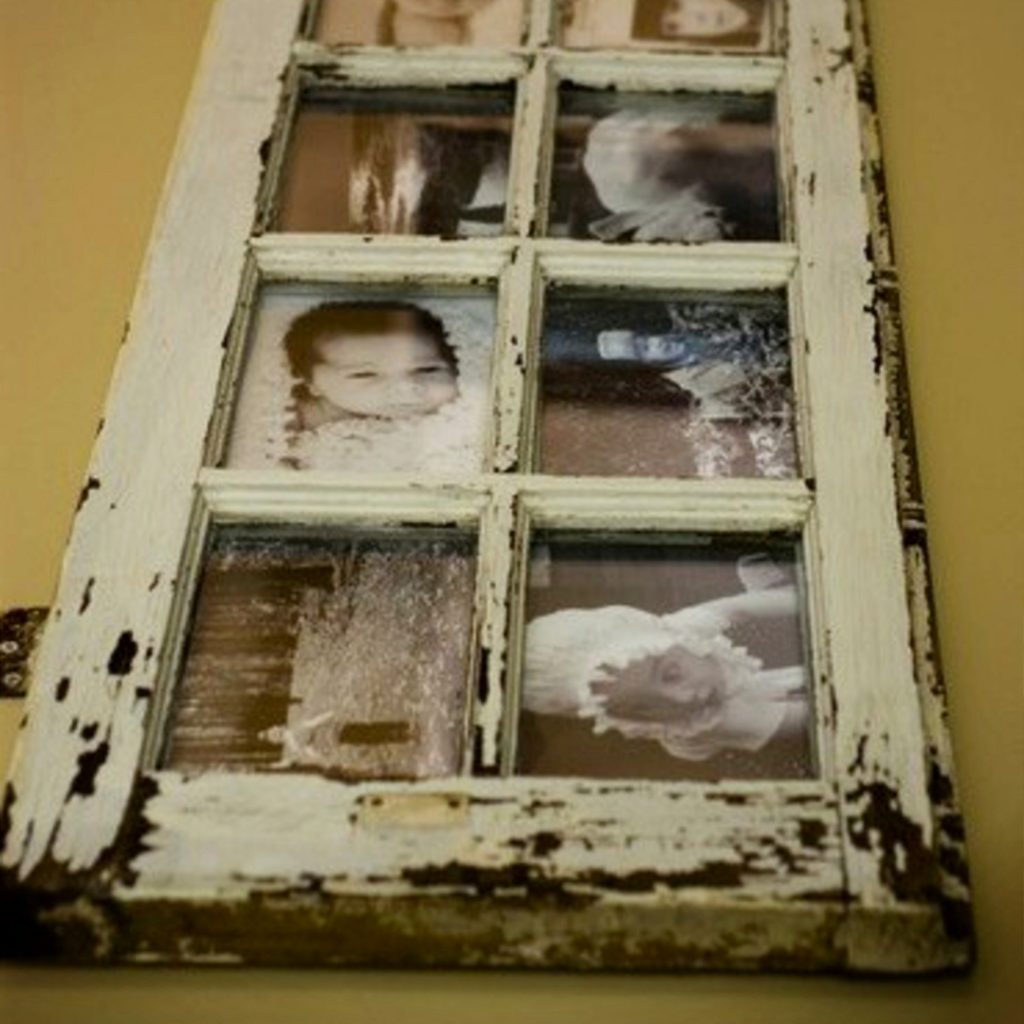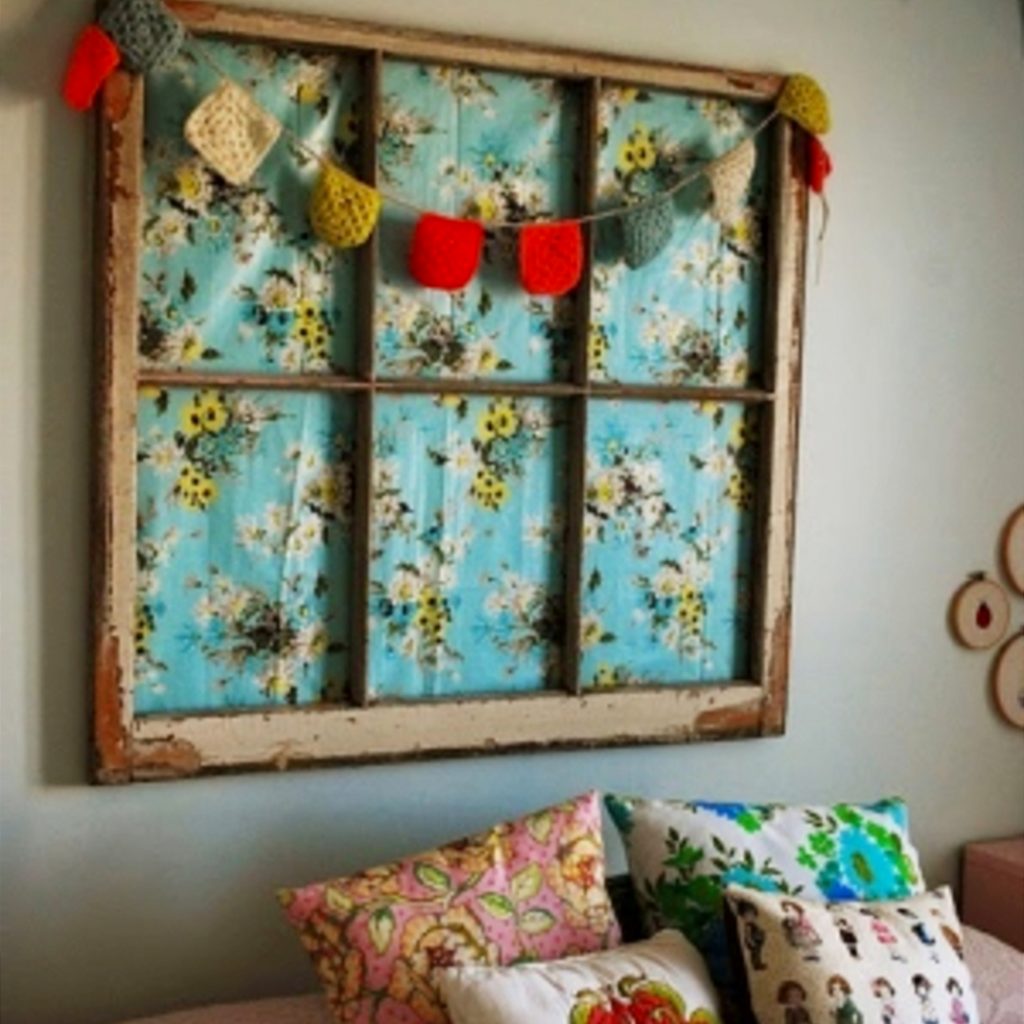 ---
Old Window Ideas
Below are pictures of some of our favorite DIY ideas for old wooden windows. If you're looking for clever ideas for repurposing old windows, you'll love these ideas we've found.
As a Photo Wall Display
How about turning your old window into a picture display for your wall? You can use small picture frames all around the window frame to display family photographs beautifully.
Decorate It
Weaving faux foliage along the frame will give your room a natural green appearance. Find some kind of green leafy foliage such as grapevine or ivy that could stick to the frame. The green leaves will create relaxed ambience in the room.
For Plants
Hanging small vases and potted plants creates more space around the house. The window frame is also a great place to start a herb garden and decorate the area with these DIY painted clay pots and decorate the area with these DIY painted clay pots. Herbs don't require a lot of space so using the window frame is perfect for this project. Plus the greenery will create a fresh natural look.
As a Chalkboard
Installing a black board along the frame is a creative way to leave notes or draw patterns. You can draw chalk floral patterns and a month later you could draw geometric patterns. Whatever you fancy. Or if this window is in the kitchen you could list of chores or things to do. Not only is it a neater list but it also decorates the window.
Old Window Frame Decor Ideas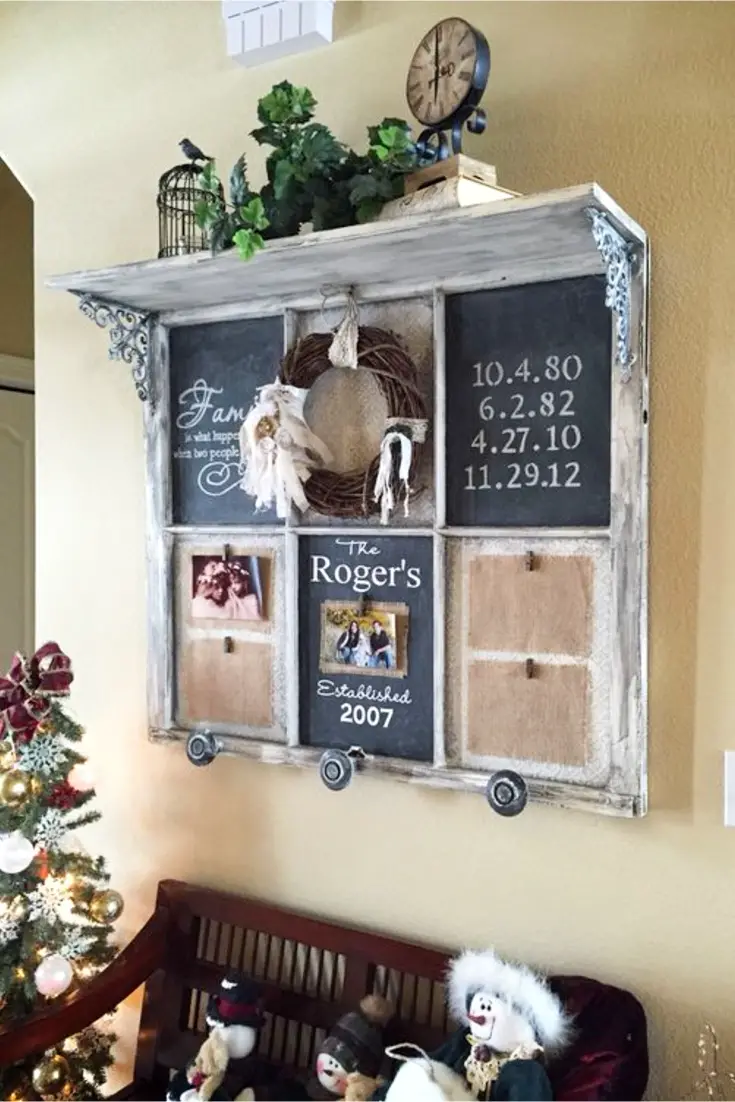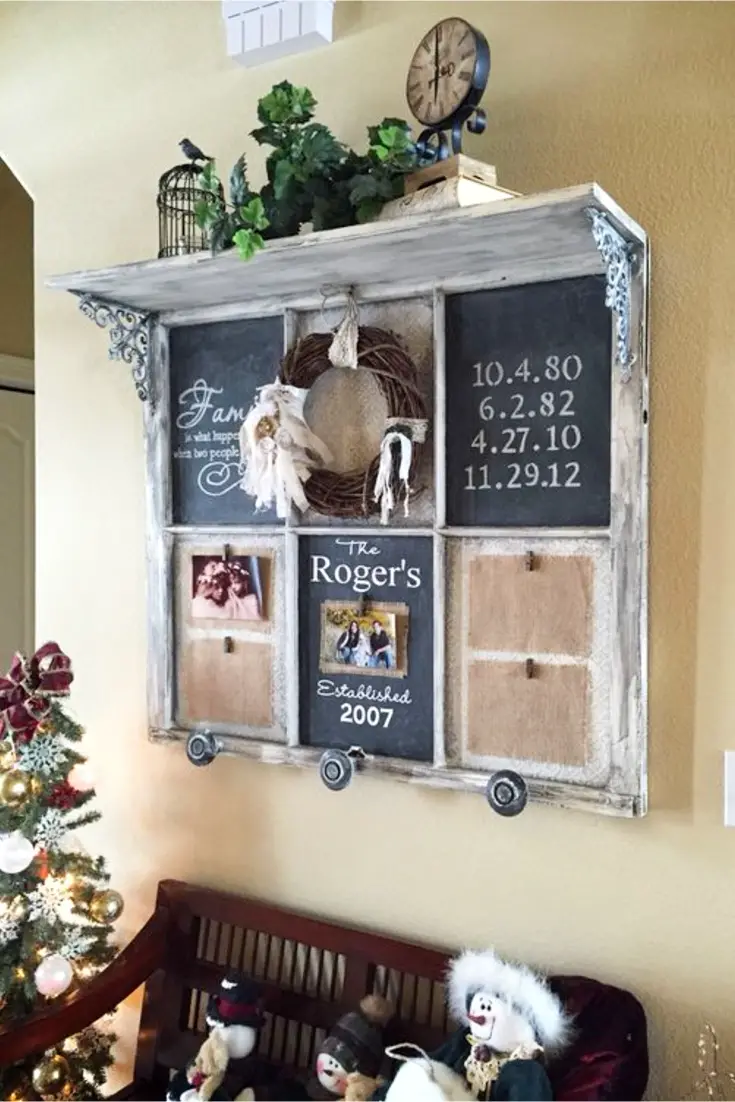 ---
---
Turn It Into a Shelf
A window sill works the best as a shelf for the inside of your house. You can place a pretty ornament at your window but you will also have a miniature shelf to store other decorations that don't have a place.
As a Key Hanger
A unique key hanger is another item you could turn the frame into. This might require a bit more handy work but the results will look stunning and unique.
Pots and Pans Holds
Lastly, you could create a pot rack out of this window frame. Glue some hooks onto the wood and let it dry. After it is completely dry you can start saving space in your drawers by hanging up those pots. If you want to change the color of the frame, make sure you paint it before you stick the hooks.
Here are some more ideas for things to make out of old windows:
Old Window Crafts
Miss Anything?

Pin For Later?
tagged:
old windows diy, old windows diy projects, old windows display, old windows decor, old windows decorated, crafts to make with old windows, what to make with old windows, things to make with old window frames, what to make with old window frames, old window frames, old window frame ideas, old window frames pinterest, old window frame decor, old window frame craft, old window crafts, old window crafts ideas, old window craft projects, old window crafts on pinterest, old window crafts ideas with old barn boards, crafts with old window, pinterest old window crafts.
---
---