Easy Punch Recipes for a Crowd and Easy Party Drinks Ideas too! Lots of insanely good and super simple party punch recipes on this page! There are both alcoholic punch recipes and simple party punch recipes without alcohol in them.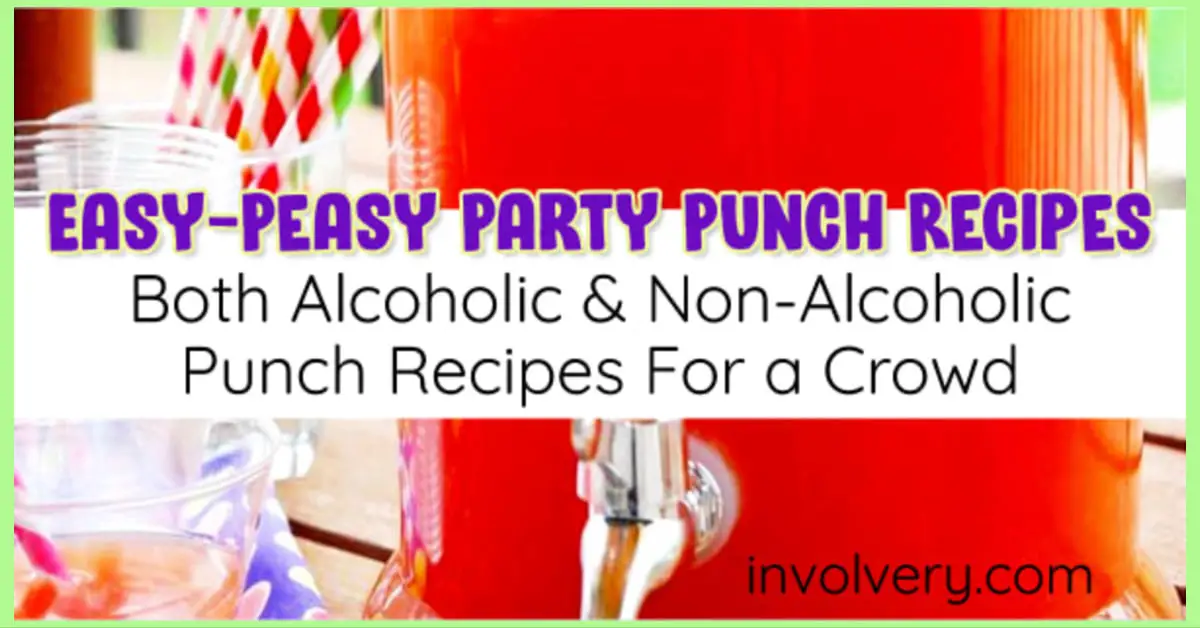 ---
posts may contain affiliate links -Enjoy and feel free to share with your friends!
---
Easy Punch Recipes
Below are many easy punch recipes separated into punch recipes WITH alcohol and punch recipes without alcohol as an ingredient.
These are all super simple party punch recipes for any occasion whether it be a:
birthday party
summer outdoor party
wedding shower
bridal brunch
Super Bowl / Football party
neighborhood block party
bachelorette party
family reunion or potluck
church function
anniversary /engagement party
housewarming party
Christmas / Holiday party
or for ANY crowd for any reason you're serving party punch.
If you need to make a party punch for 5 people or punch for 50, we've got you covered!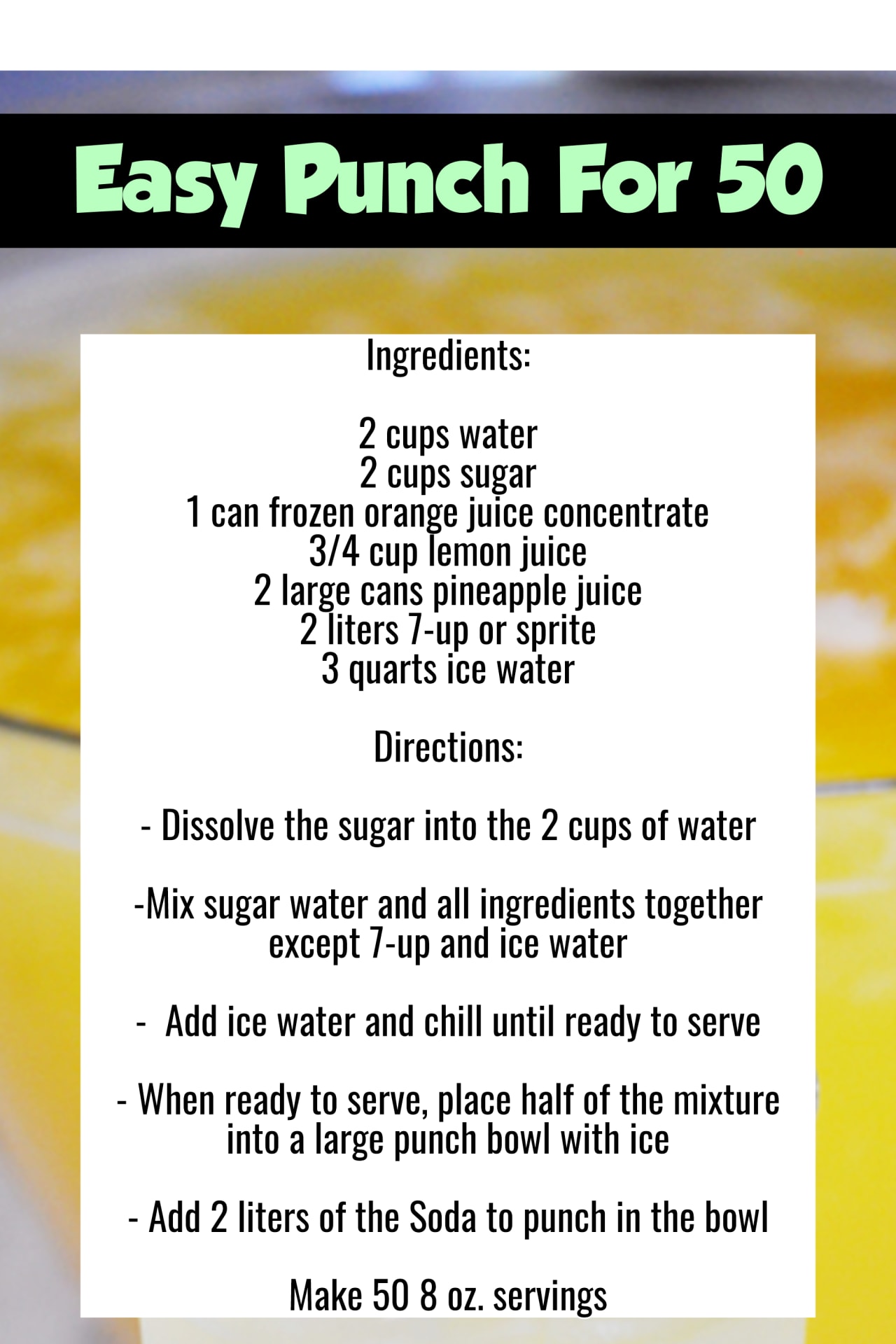 Don't forget to get a cute punch dispenser like one of these, too:
Non-Alcoholic Punch Recipes
First we have our super easy NON-alcoholic punch recipes – these party punch ideas are all so easy to make for any party or crowd and my kids LOVE all of these punch recipes!
In the recipes below you will find non-alcoholic holiday punch recipes, easy fruit punch recipes, easy punch recipes with sprite and pineapple juice and more.
Pineapple Sprite Lemonade Punch Recipe
If you're looking for EASY punch recipes with Sprite and Pineapple juice, this simple punch recipe below is THE easiest punch recipe to make for a crowd of all!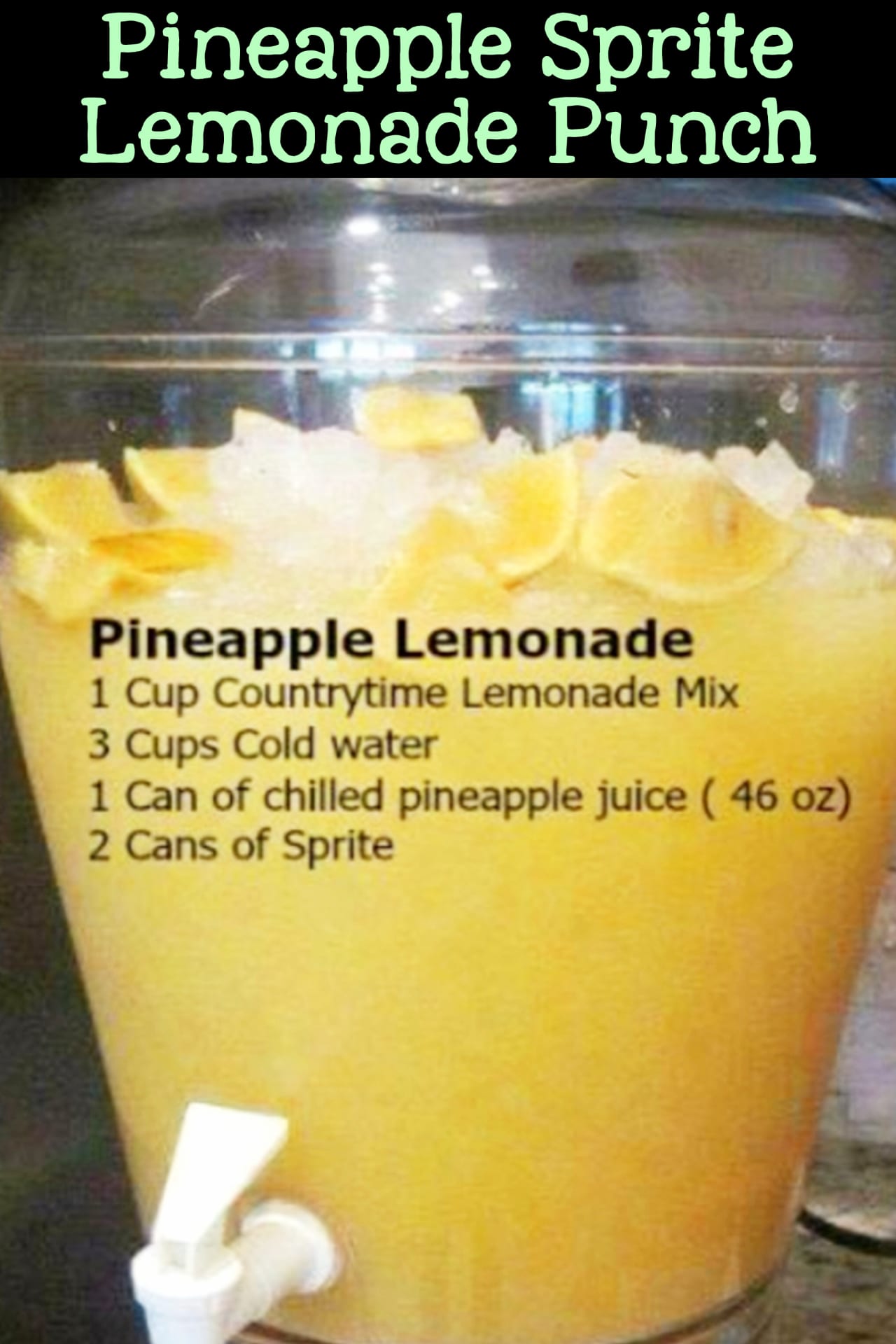 ✅ See More Cookout Food Ideas Here
Easy Brunch Punch Recipe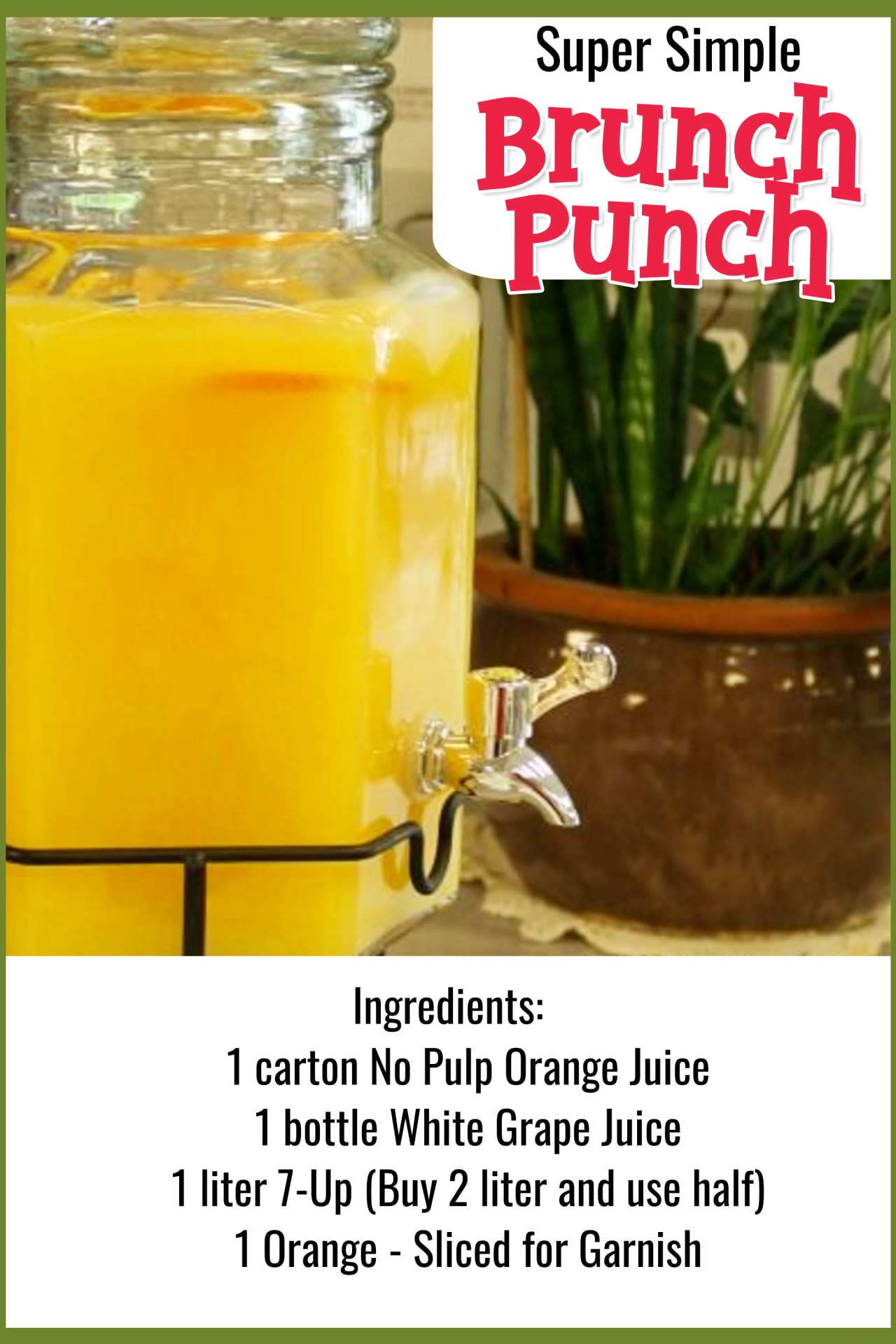 Need Brunch Food Ideas?
✅ See All Brunch Cake Ideas Here
Christmas Morning Punch Recipe
This is my favorite Christmas Morning punch recipe that's perfect for Holiday parties, Christmas brunch, and family gatherings and yes, for New Years Day breakfast and brunch too.
Both the kids AND the adults love it!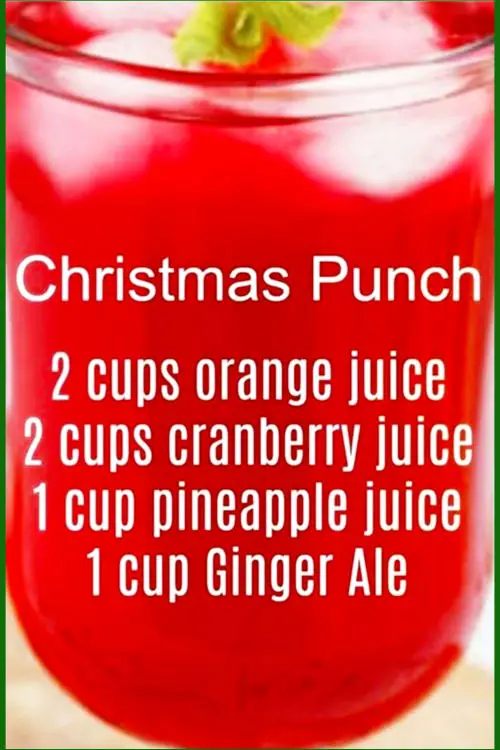 Easy Breakfast Bundt Cake & Make Ahead Brunch Casserole Recipes * I've been searching all over for EASY breakfast recipes and crowd-pleaser brunch food ideas that are great for a crowd. With the Holidays coming and lots of overnight guests and brunch get-togethers, I really want some simple and fast breakfast ideas that everyone will love.
Easy Punch for a Crowd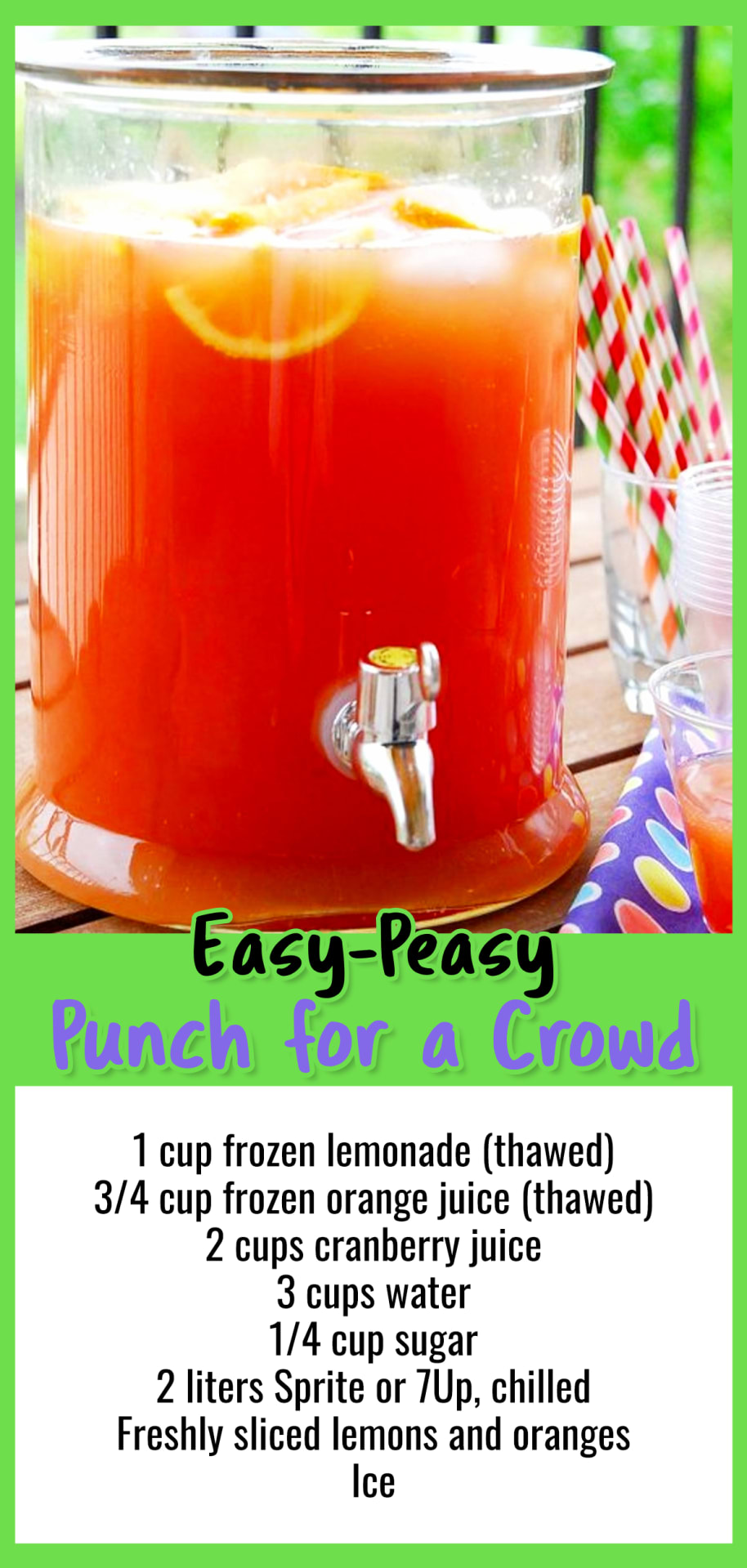 ---
---
Alcoholic Party Punch Recipes
Below are all our favorite EASY alcoholic party punch drink recipes – naturally, these punch recipes are for the grown ups!
Below you will find adult party drink punch recipes like: Cranberry Vodka Punch, Pineapple Orange Juice Alcoholic Drinks, jungle juice recipe with fruit and more simple ADULT party punch drinks!
Hunch Punch Recipe
It's not a house party without HUNCH PUNCH – here is the easiest way to make Hunch Punch for a big party crowd:
---
---
Pineapple Rum Punch Recipe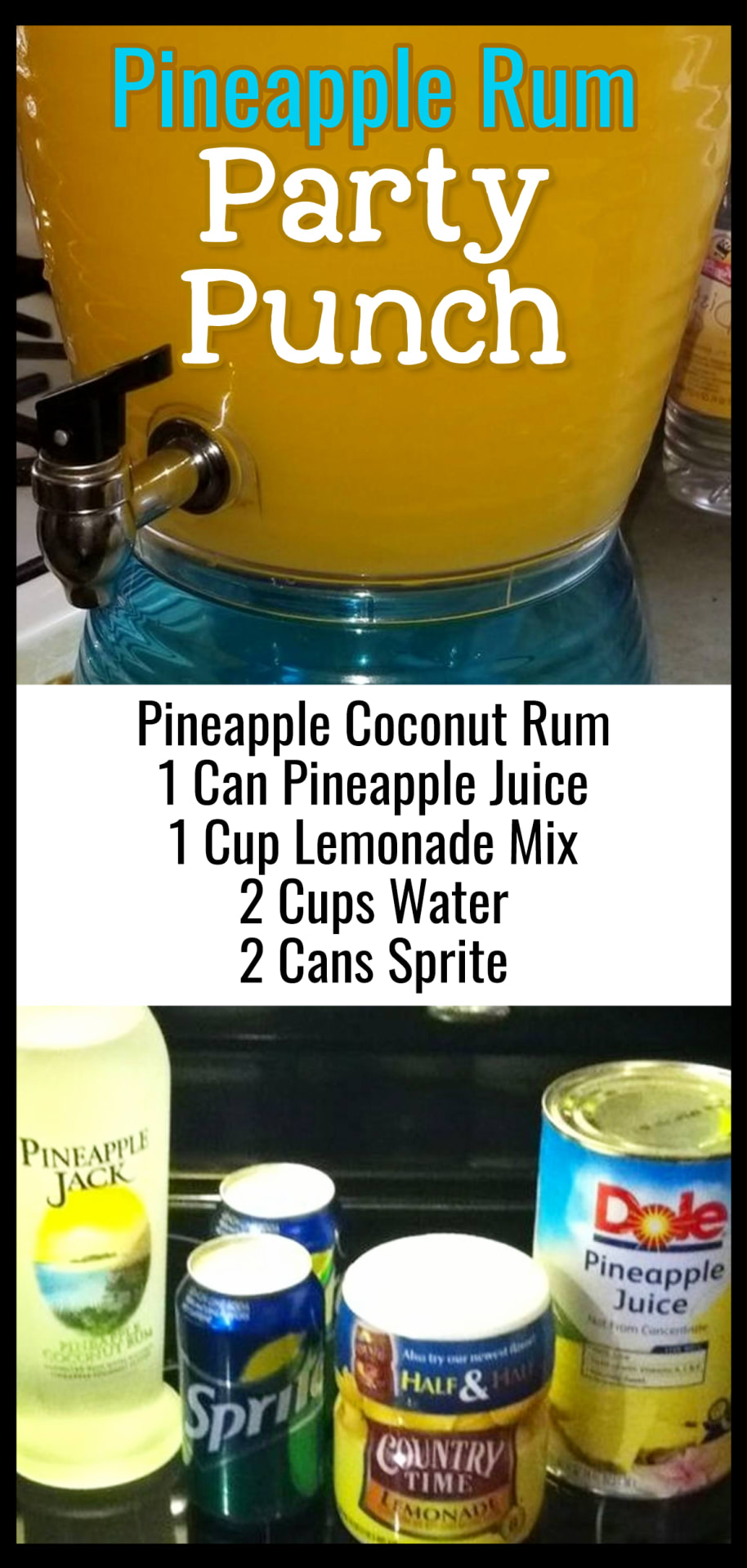 Cranberry Vodka Punch Recipe
---
---
Jungle Juice Punch Recipe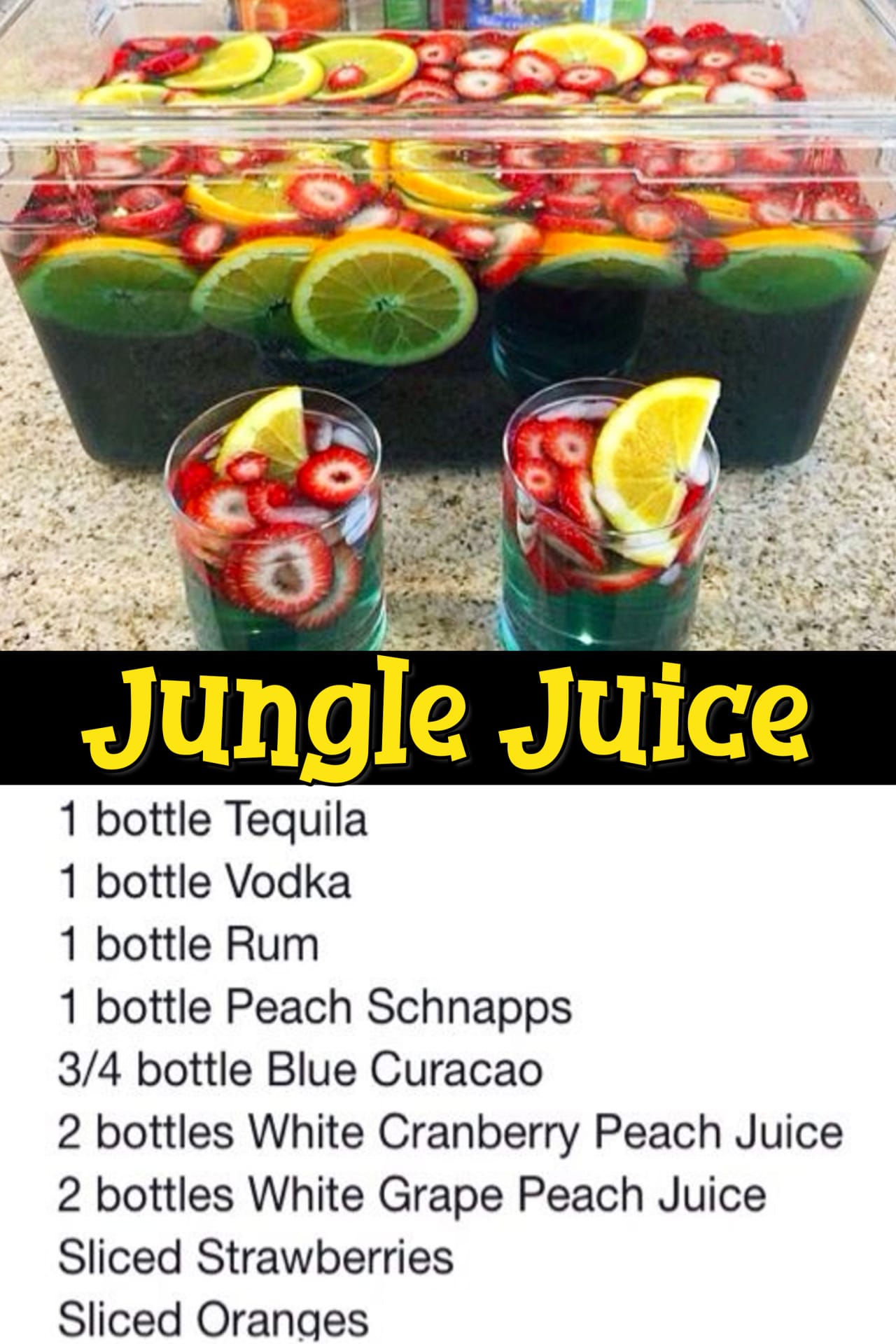 Vodka Pink Lemonade Punch Recipe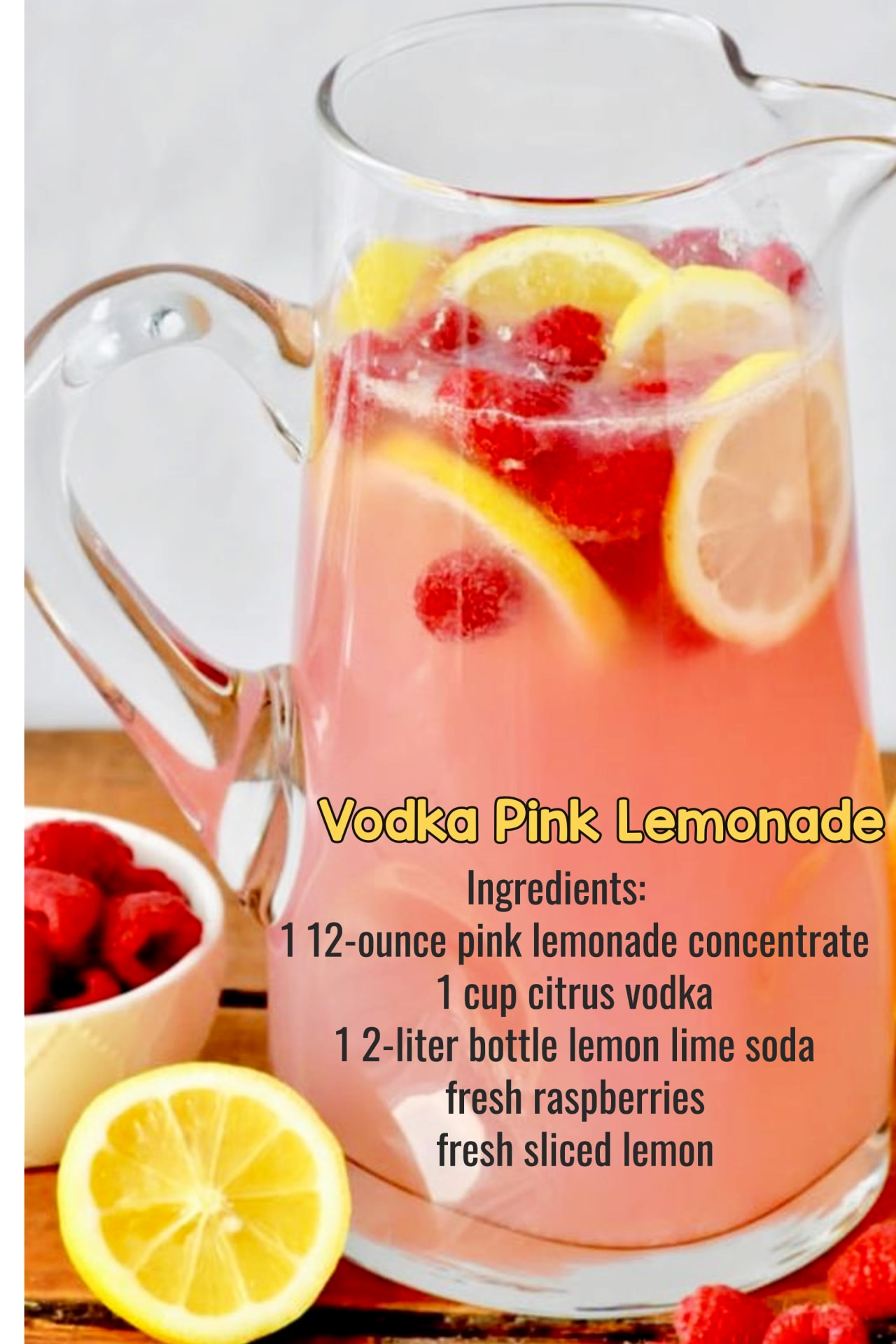 Christmas Brunch Mimosas Recipe
Grinch Punch
This is a very simple 3-ingredient Grinch Punch recipe. Now, if you want TIPSY Grinch Punch with alcohol, just add a cup (or so) of Vodka to this to make it a spiked Grinch Punch for the grown-ups.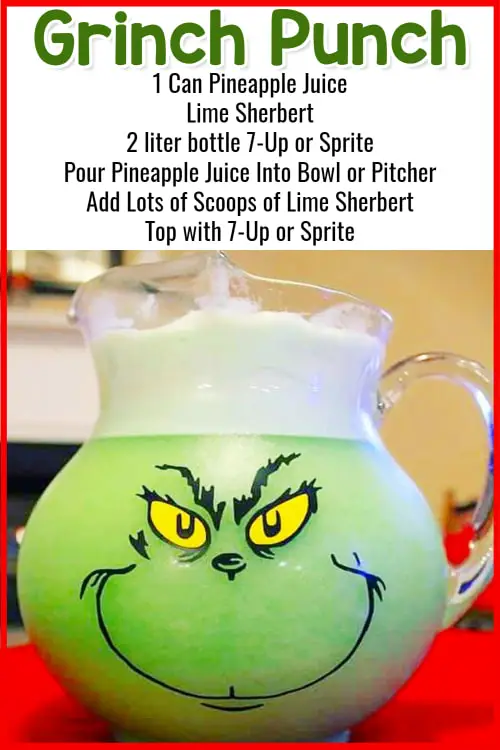 Take a look at these super cute (and EASY) handmade Grinch Christmas ornaments, decorations and craft projects for kids to make. My kids love ANYTHING "Grinch" at Christmas – so all our Christmas craft projects are Grinch crafts, Grinch decorations – and yes, Grinch Christmas ornaments, too!
Valentine's Day Vodka Punch
This is the perfect punch recipe for the grown-ups to celebrate Valentine's Day (or when hosting a Valentine's Day party). Vodka is the alcohol in the punch and it is decorated and accented with Valentine's candy, jolly ranchers, Blow Pops or whatever flavor candy you or your guests choose.
Oh, and it's REALLY good, too!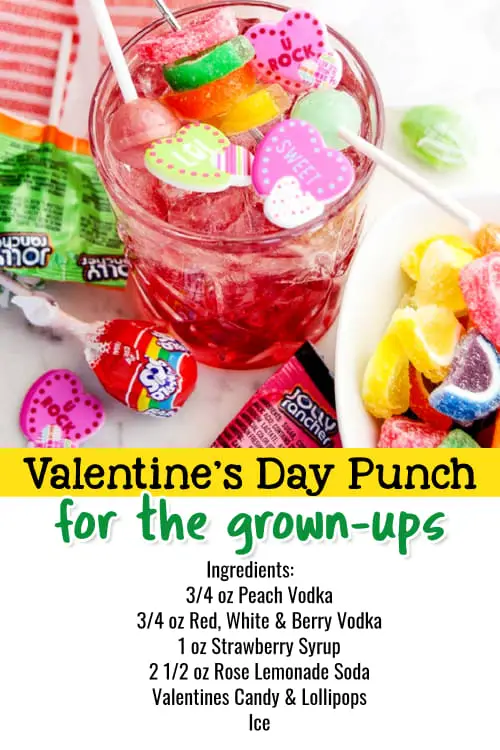 You can print the recipe here.
---
---
More Easy Party Ideas
---
– Best Store Bought Appetizers To Bring To A Party
---
– Easy Party Appetizers For a Crowd
---
– Homemade Popsicles With Alcohol Recipes
---
– Easy Christmas Dessert Ideas
---
– Make Ahead Brunch Food Ideas For a Crowd
---
– Easy 3 Ingredient COLD Appetizer Ideas
---
– Co-Ed Couples Baby Shower Ideas
---
– Large Group Party Food Ideas
---