---
Toddler Girl Room Ideas – Little Girl's Bedroom Decorating Ideas and Adorable Canopy Beds for a Toddler Girl Room on a Budget –
These little girl bedroom ideas are adorable! If it's time to redecorate your little girl's room, you are going to love these girly-girl bedroom decorating ideas and pictures below!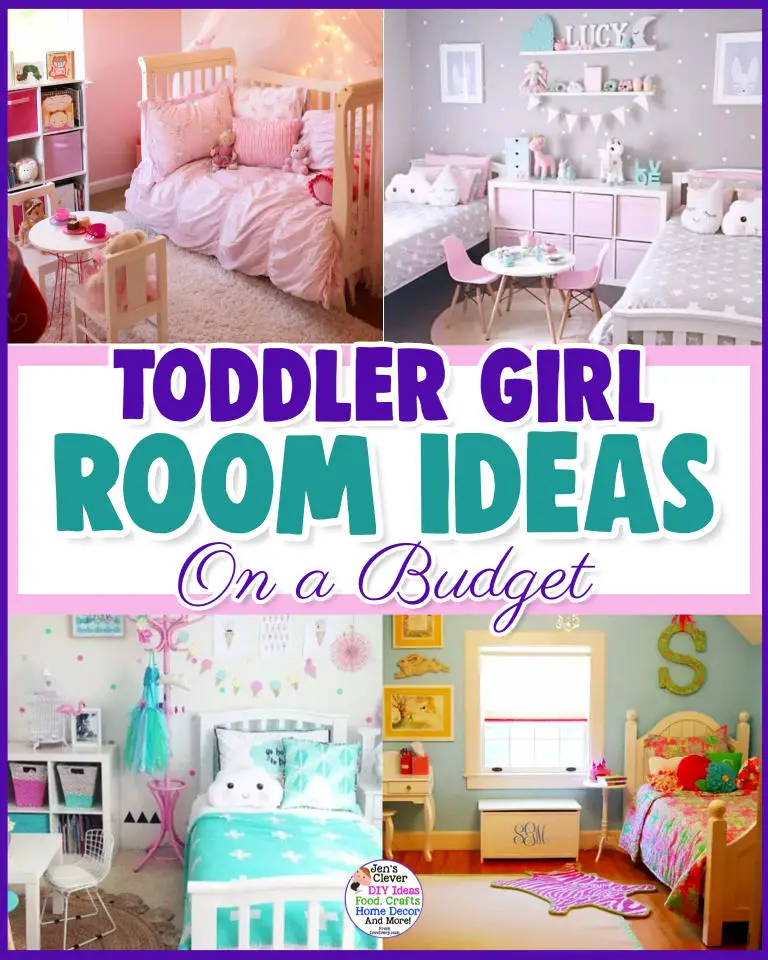 ---
Updated on July 14, 2022
posts may contain affiliate links -Enjoy and feel free to share with your friends!
---
That sweet baby girl is growing up…and OUT of her crib! It might also be time for a toddler bed or a "big girl bed" and a fresh new look now that she's a little girl and no longer a baby!
Have you considered a toddler canopy bed?
My goodness, they are SO cute in a little girl's bedroom (see all the pictures below).
Here are some super cute and affordable toddler girl room ideas and precious toddler canopy beds.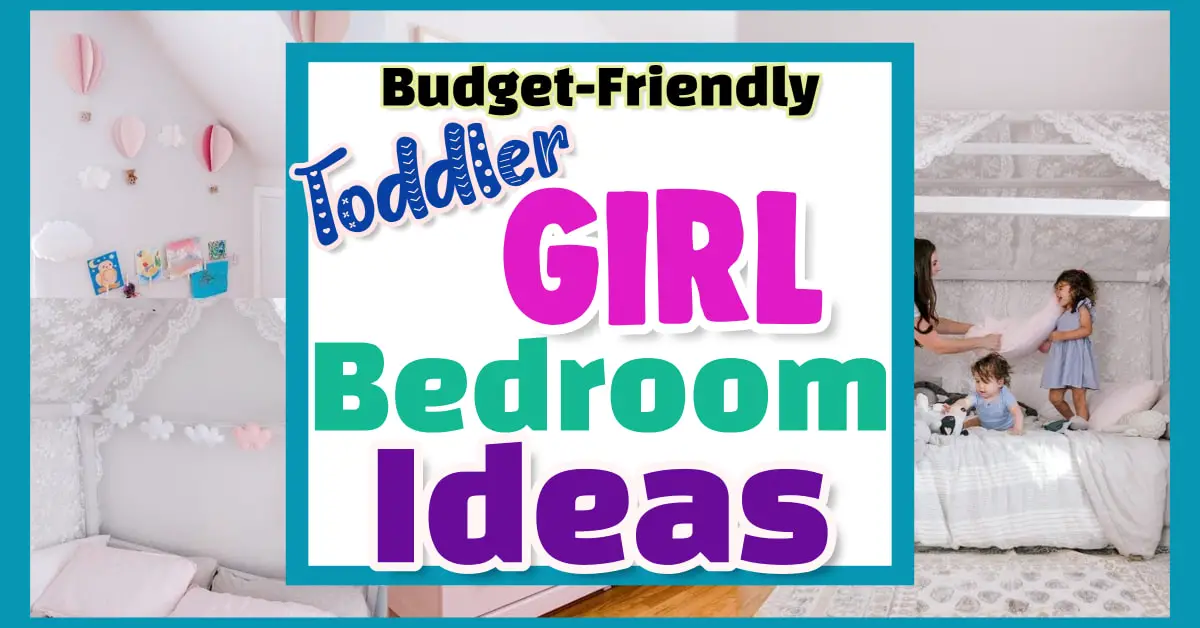 Toddler Girl Room Ideas Pictures
If you have little girl, then sooner or later your going to be looking for ideas for decorating a girls bedroom because every little girl wants her room to be a special place that she loves to be in. Here some tips that might help you out.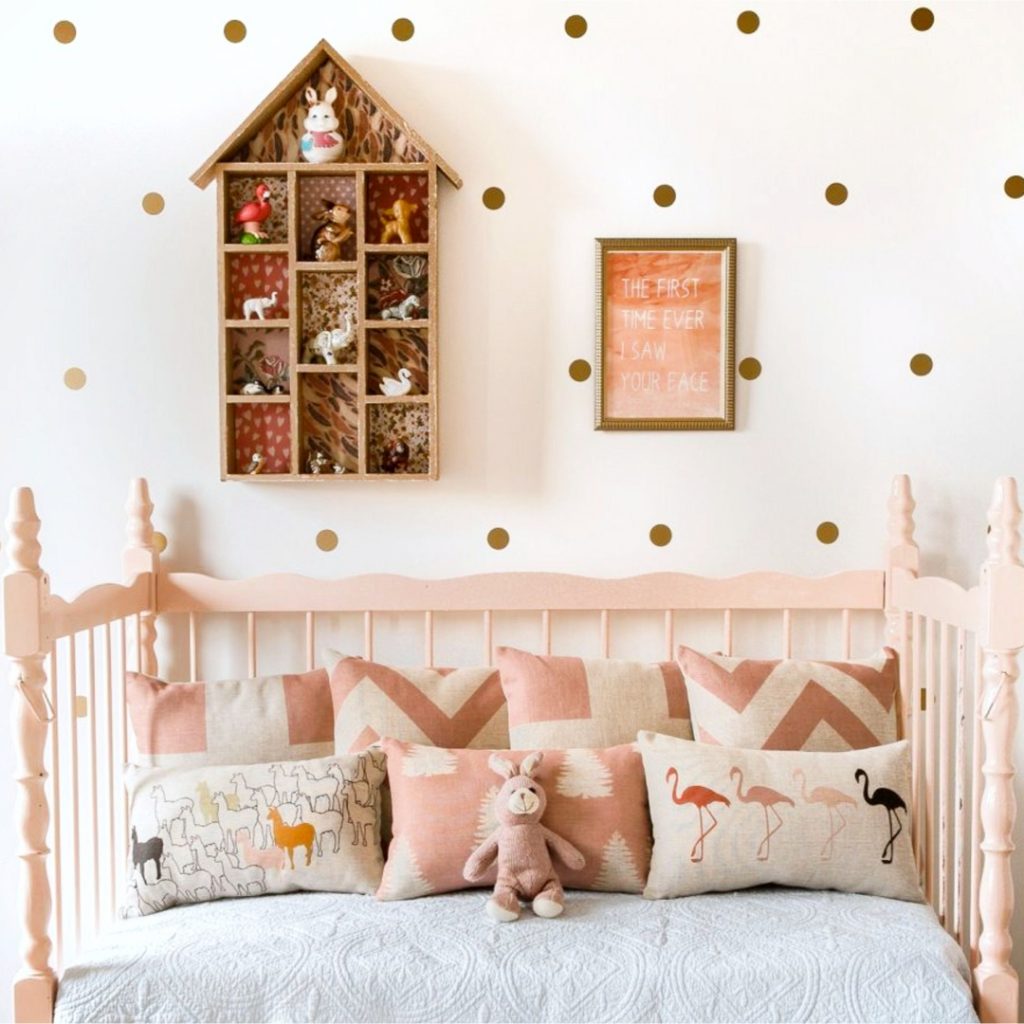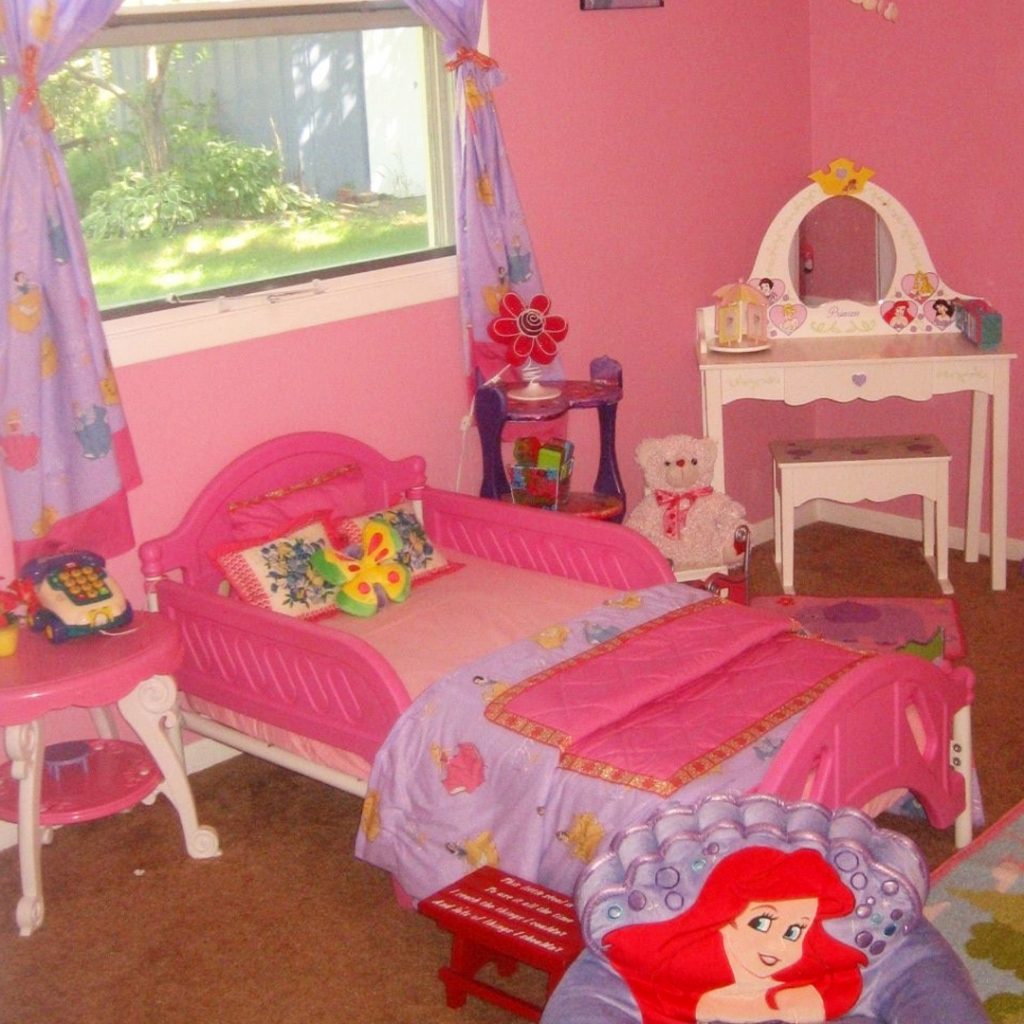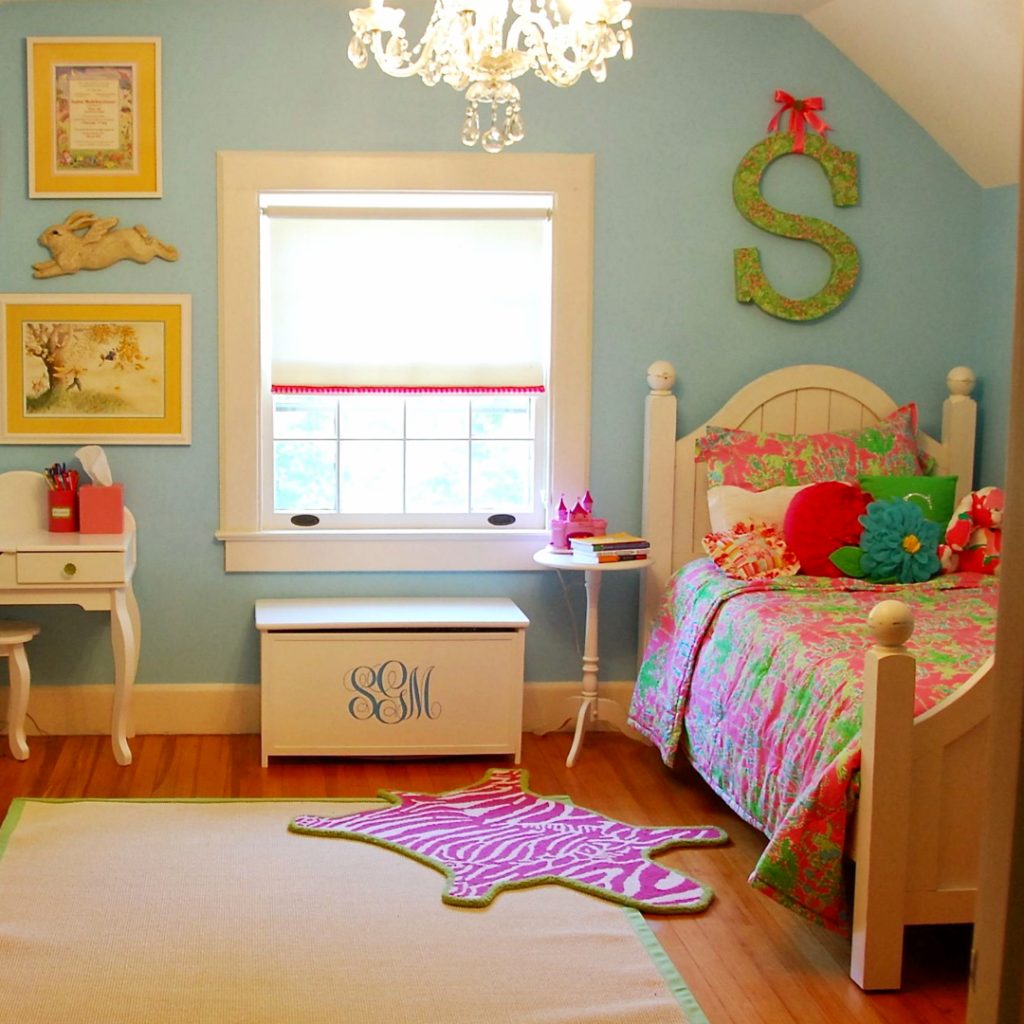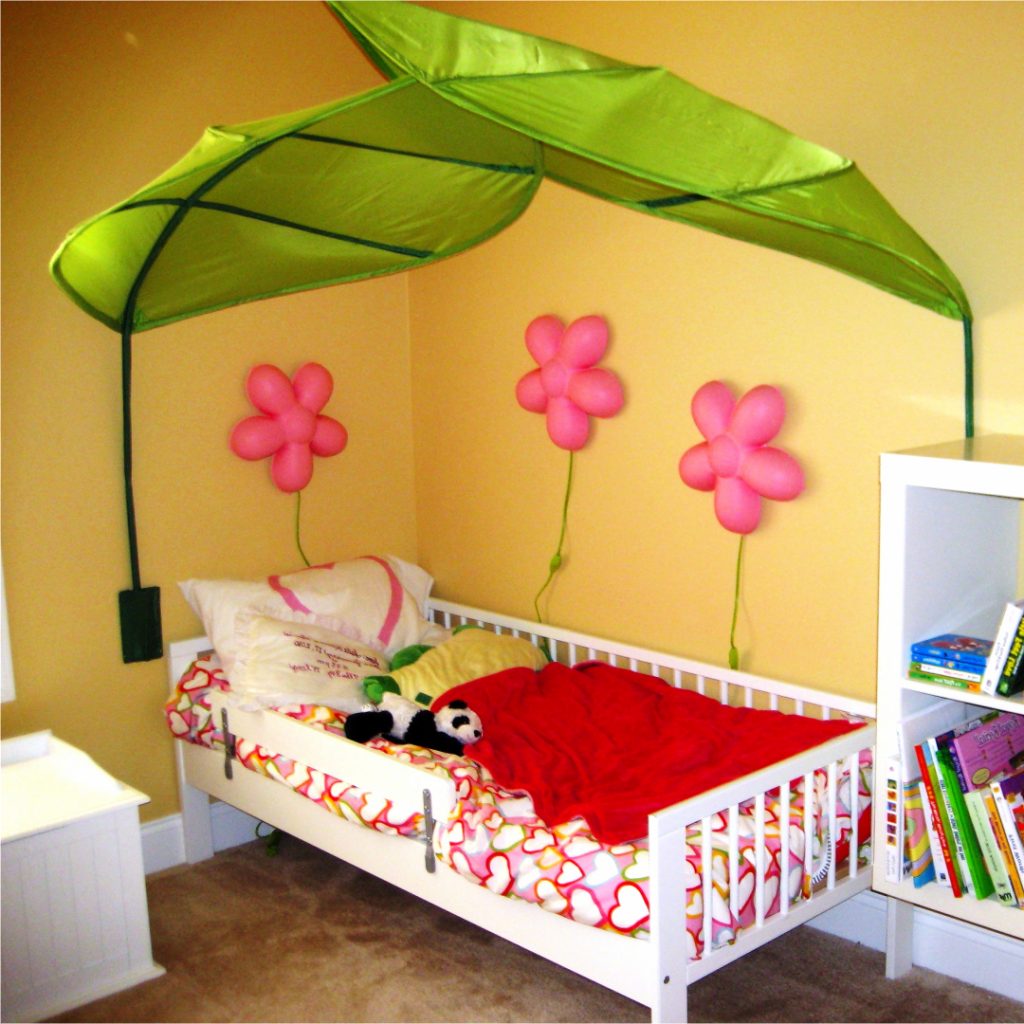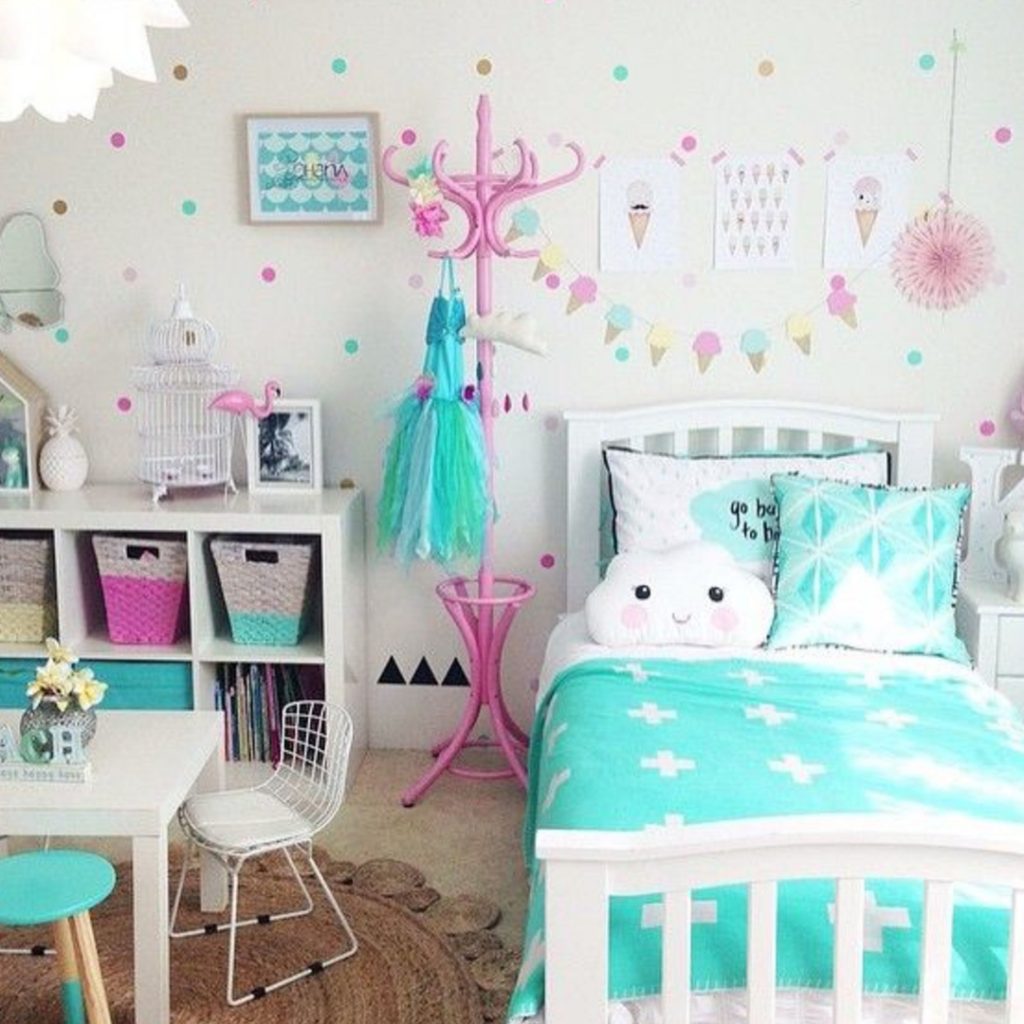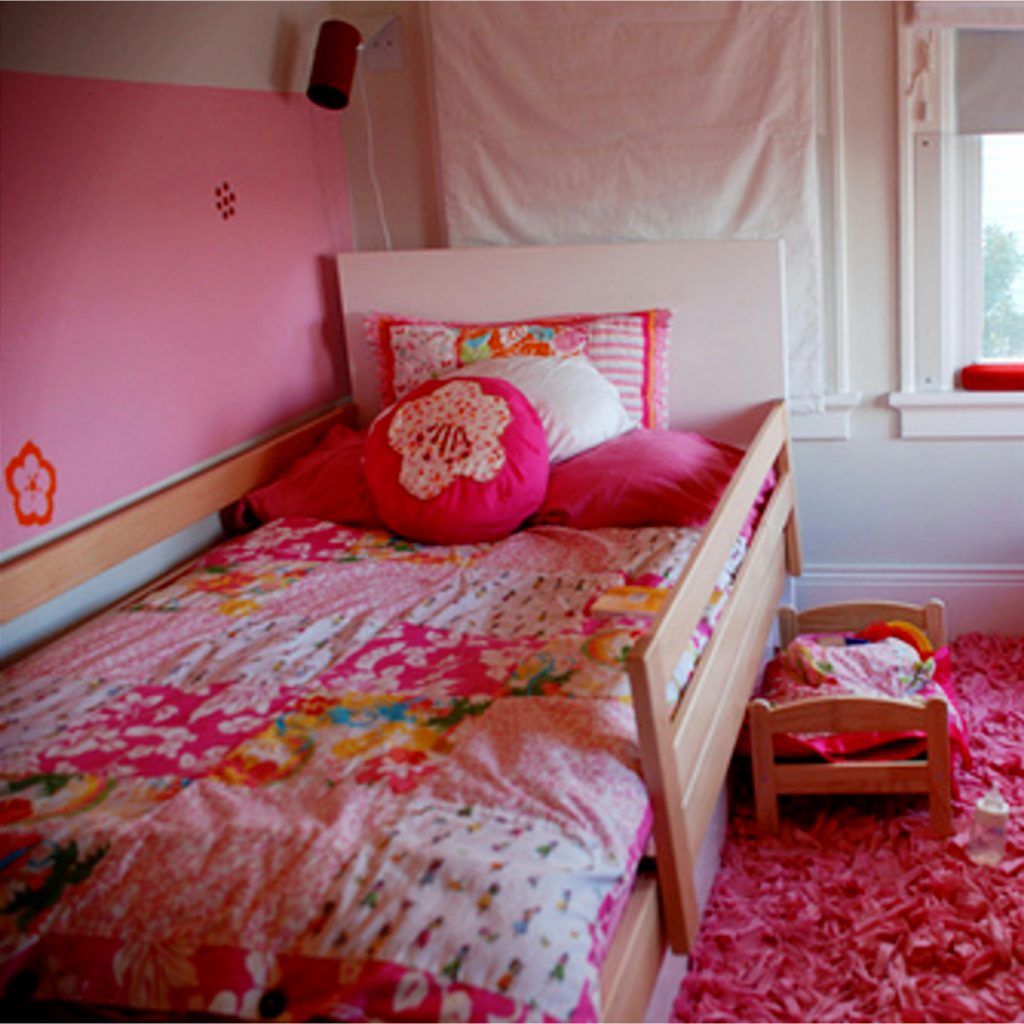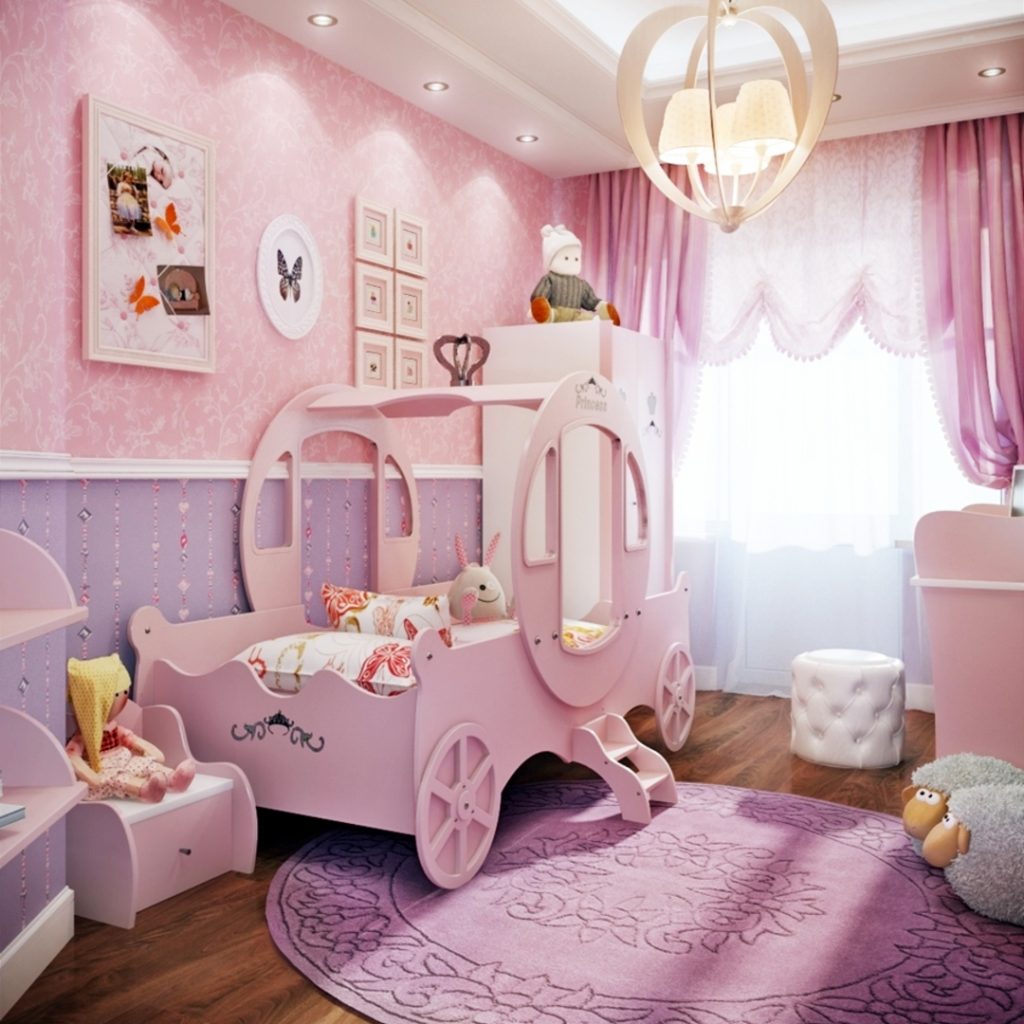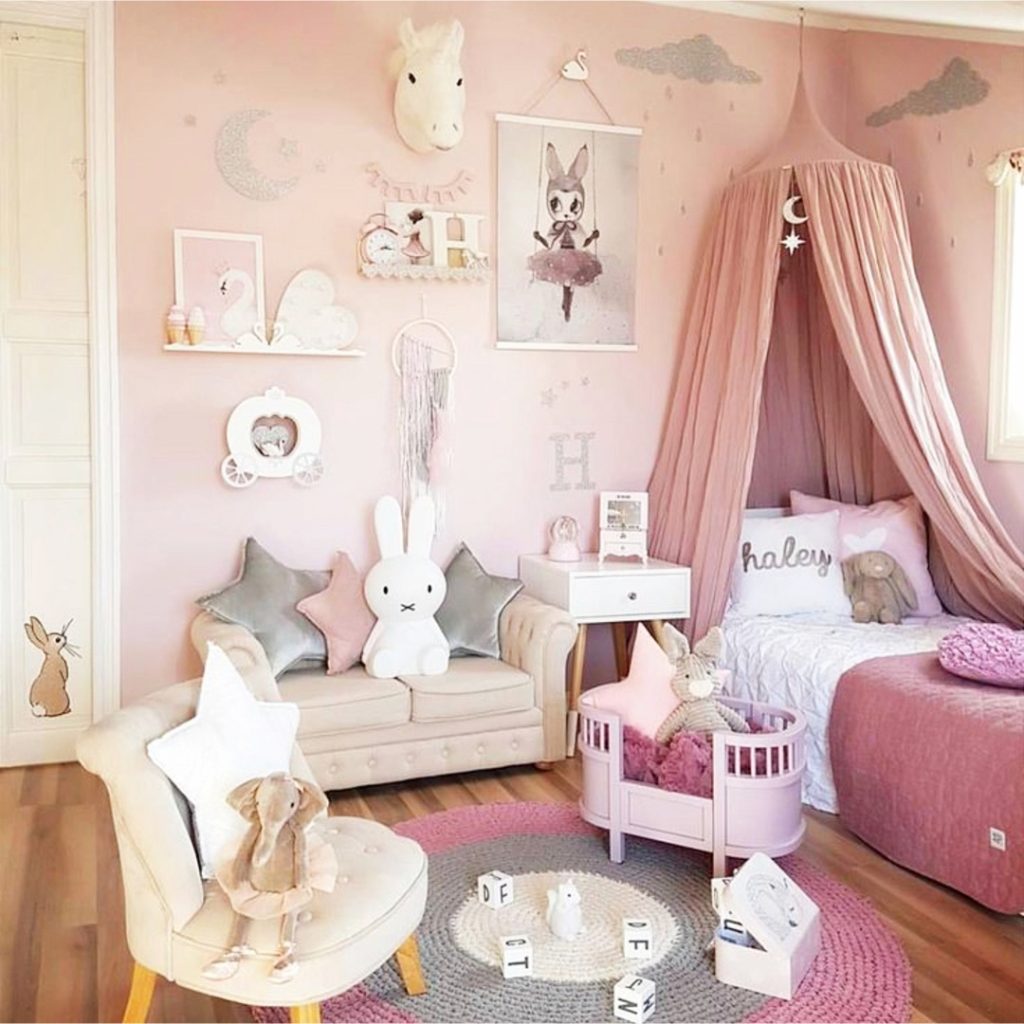 Modern Toddler Girl Bedroom Tour
If you like simple and minimal decor, watch this quick video tour of this modern toddler girl's room – super cute!
Little Girl Bedroom Theme Ideas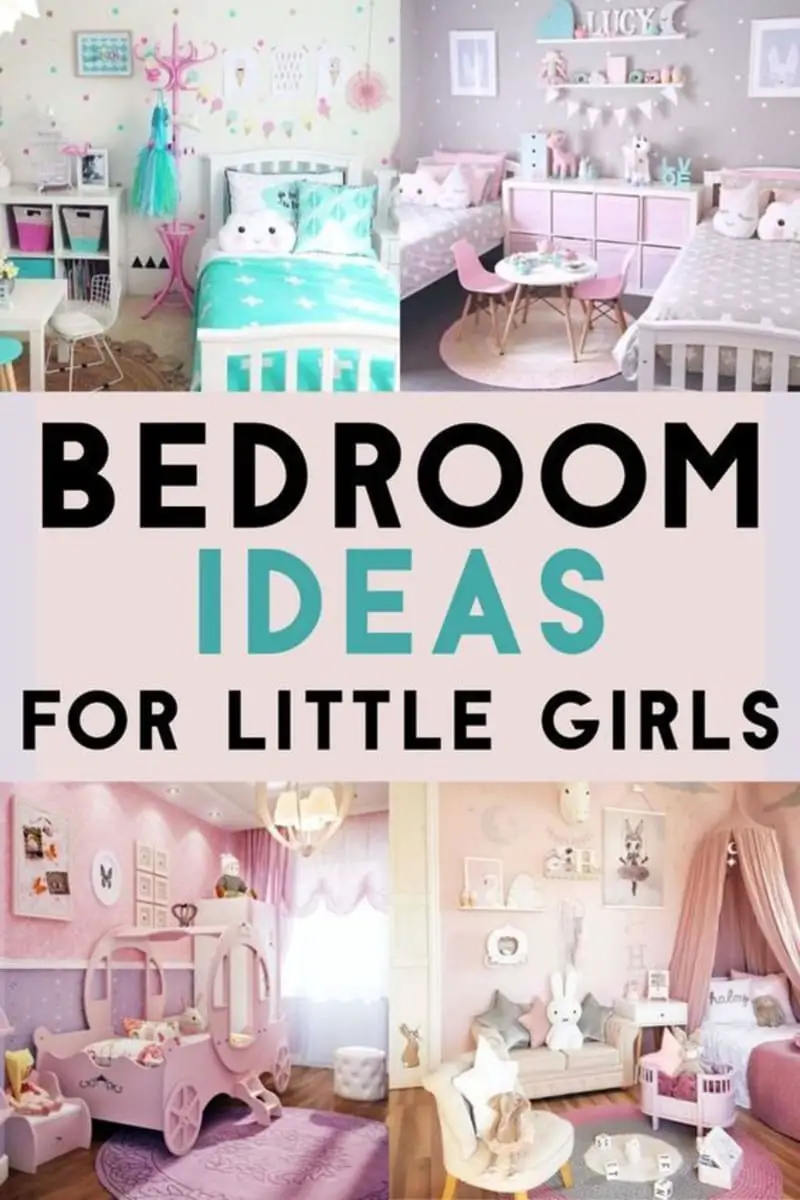 One thing you might consider when redecorating your toddler girl's bedroom is going with a decorating theme. This is usually a character or certain type of thing your little girl likes. It could be something like Dora the Explorer, Hello Kitty or even a more general theme like ballerinas or animals.
 Girly-Girl Pink Bedding SetsShow Me This Pink Unicorn Bedding SetsShow Me This Rainbows & Castles Bedding SetsShow Me This Pink and Gray Shabby Chic SetsShow Me This
Luckily, you can get girls bedding sets with these themes on them which will help pull the room together. What you want to do if this is the direction you're going in, is find a bedding set that you really like and then paint the room one of the colors from the set.
Now you don't want to use the predominant color because I'll be too much but pick one of the accent colors and use that on the walls. Look for accessories that match the scheme or the colors in the bedding to round out the room.
Cute Bedroom Ideas for Little Girls
We LOVE these ideas for a little girl room! If you're looking for DIY little girl's bed room decorating ideas, these ideas are sure to inspire you!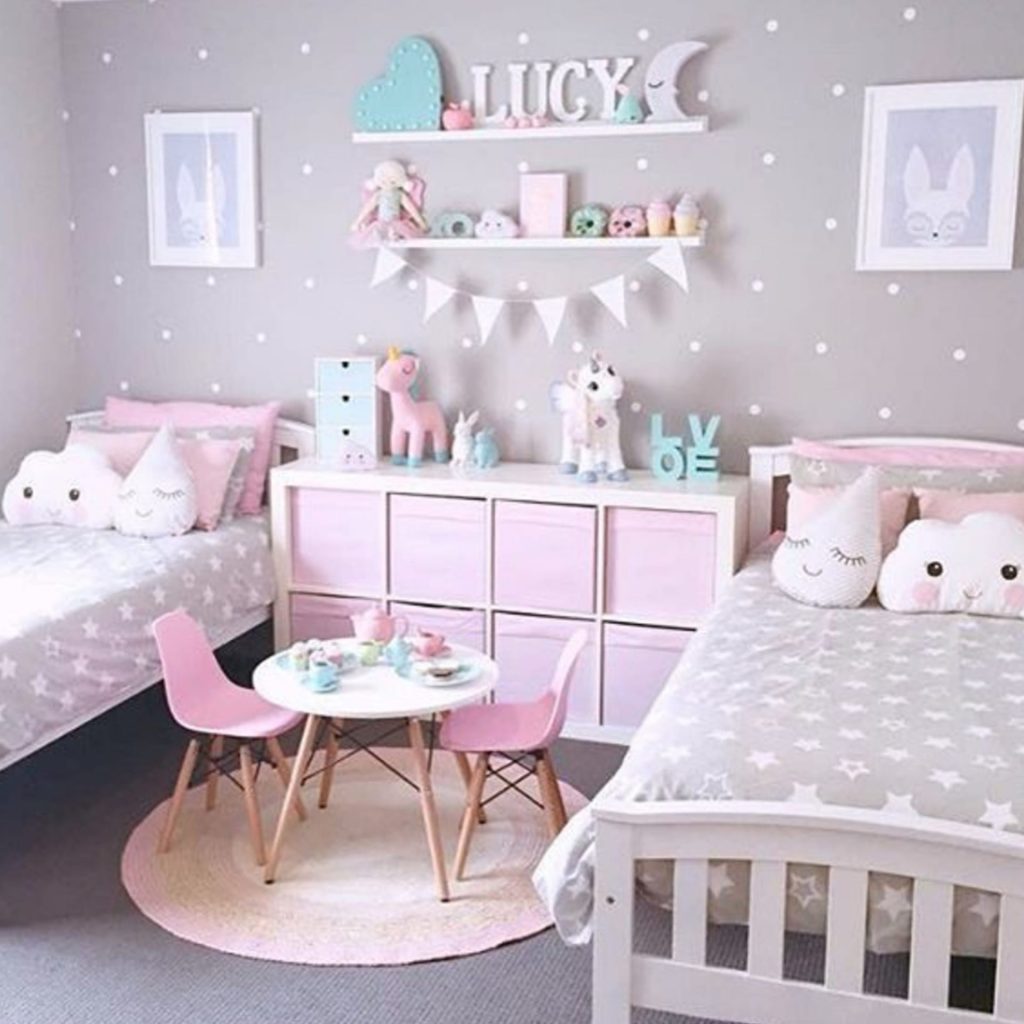 Toddler Girl Color Focused Bedroom Ideas
Another thing you might want to consider is opting for a particular color scheme that you can personalize for most any theme with accent pieces. This is a great idea if you don't want to redecorate the room every year because you can just switch out the bedding and accent pieces and give it a totally different look.
 Hammock ChairsShow Me This Girl's Bedroom AccentsShow Me This
If you are going to go with color, make sure that you choose a palette that your daughter will like well into her teens. You could paint all four walls the same color, or add a little interest by painting one wall a different color or even adding wallpaper. If you do go with wallpaper though you want to be sure you don't add anything too specific that will box you into a certain theme.
Make sure that the rug is not the exact same color as the walls as this will be too monochromatic. Usually a darker colored rug is a good way to go especially in a kid's room.
Little Girl Bedroom Ideas on a Budget
If you are like most parents, you're probably on a budget which is why this is one of the most popular ideas for decorating a girls bedroom. Of course, like anything that saves money this method involves some leg work and elbow grease. First you'll want to choose a color scheme for the room.
 Pink and Gold BeddingShow Me This Unicorn Bedding SetsShow Me This
Getting furniture and artwork for the walls can be expensive but if you shop at secondhand stores you can get some really great stuff for pennies on the dollar. You'll probably want to paint the furniture to match the color palette in the room and this way you can get mismatched pieces but make them seem like they match because they will all be the same color. Tie them together and add interest by replacing the knobs and handles with colorful interesting knobs.
Buy a nice bedding set to soften the room and give it added appeal. The bedding set might set you back a bit but the money that you are saving on the furniture and accessories will more than offset that.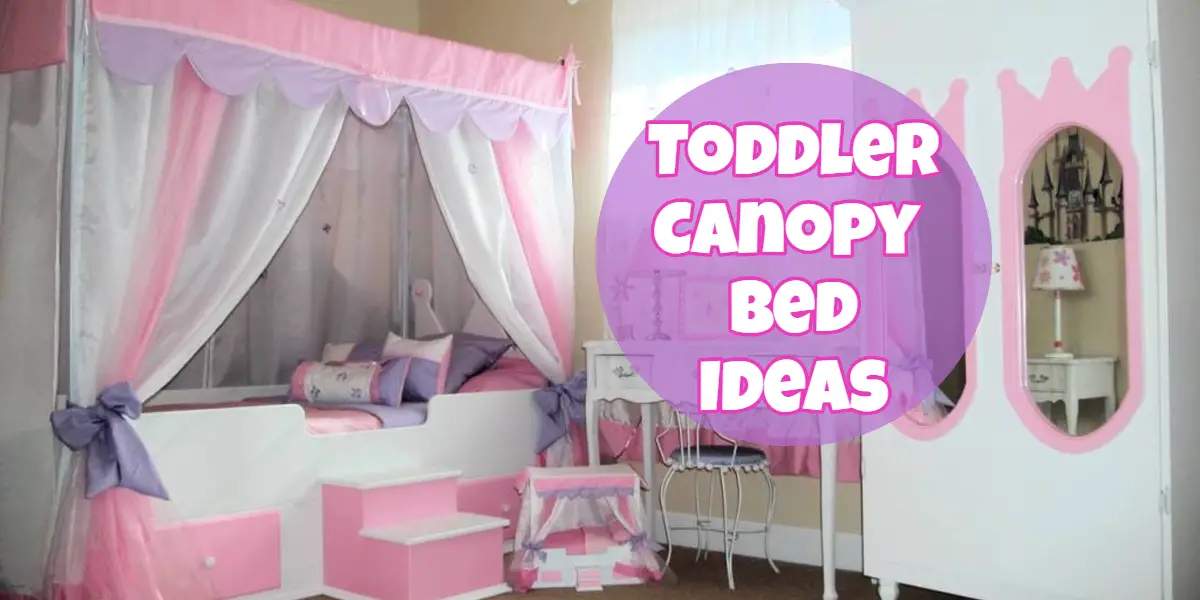 Toddler Canopy Bed Idea
How about THIS idea for a toddler canopy bed in your little girl's bedroom?
Isn't it ADORABLE?!?!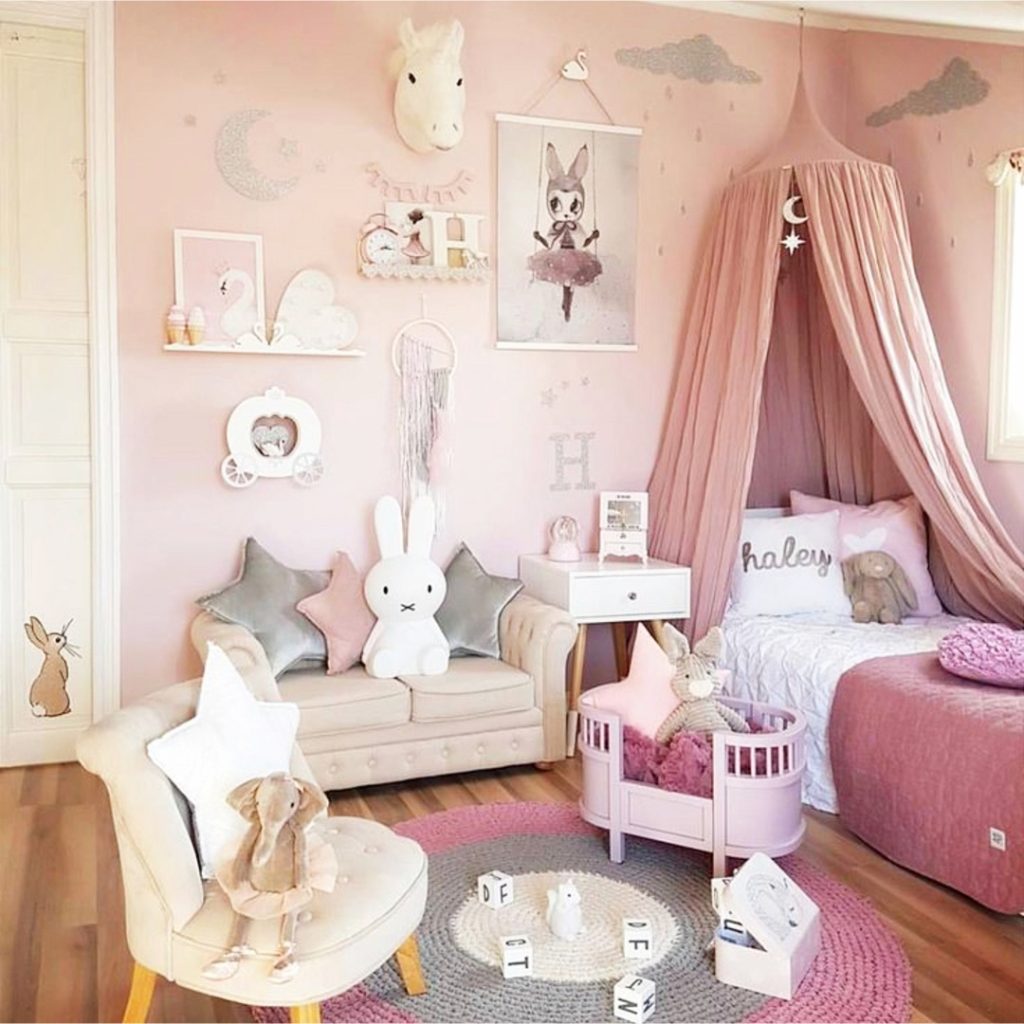 What Age To Move Into a Toddler Bed?
The decision to move your child from the safety of their crib to a more open toddler bed can be quite a stressful experience for the parent.
There are quite a few different things you need to take into consideration before you and your toddler make the leap. You'll want their bed to be welcoming and comfortable as it'll be one of their primary places to relax and sleep. In your search for your child's new toddler bed you'll want to take these points into consideration:
Is your child prone to rolling and moving around in their sleep?
What type of toddler beds are you looking at?
Does your child suffer from a sleep walking disorder?
How high is the bed off the ground?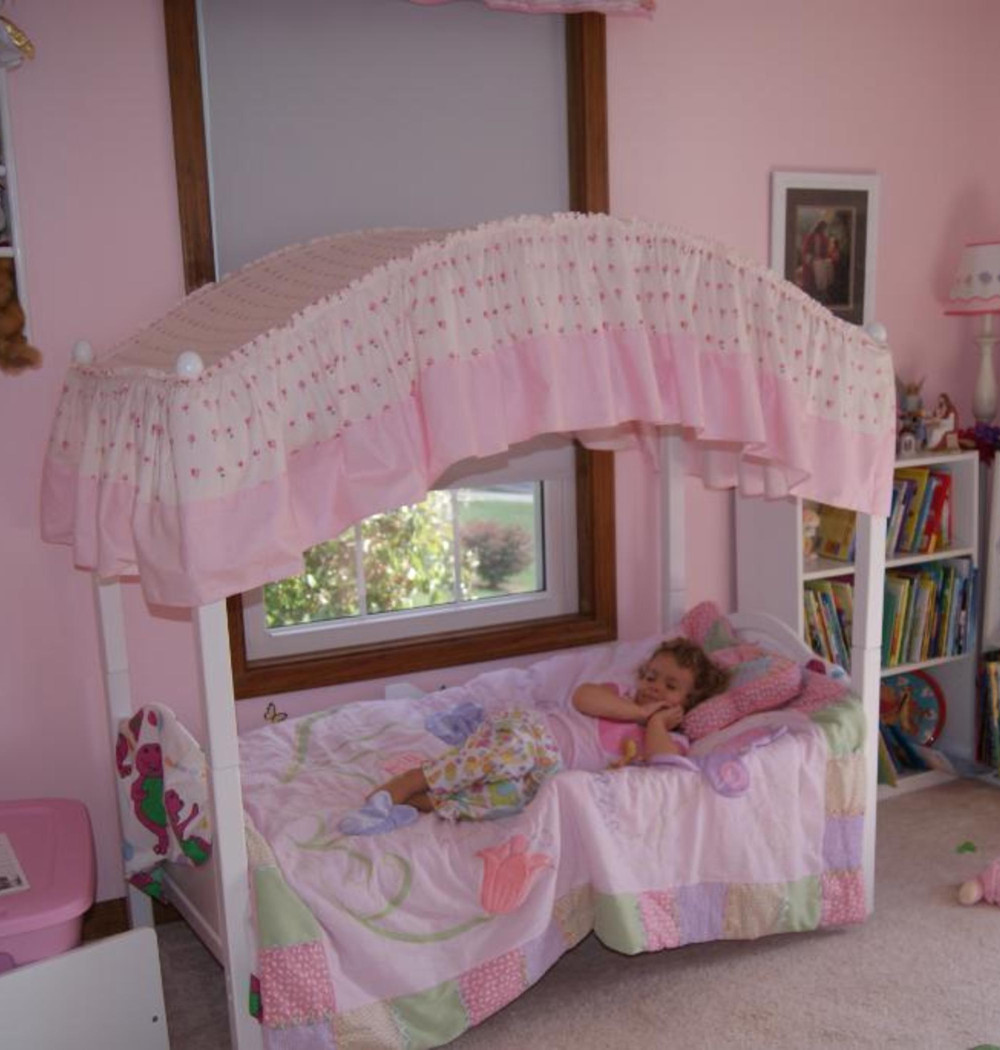 If your child is one who frequently kicks or rolls in their sleep you might want to consider a toddler bed that allows rails to be attached to its sides. The safety rails will prevent children from rolling off their beds in the middle of the night while they are soundly asleep. Quite often you'll find there are beds on the market that were designed with safety features already installed. Beds like fire truck beds, race car beds, sports themed beds will often have safety rails and other safety features built into their design.
Is it a type of bed that really wasn't designed to handle all the wear and tear that comes with a small child? You'll want to make sure the bed isn't too high off the ground, just for the simple reason if they would happen to roll off there is a far less chance of them causing injury to themselves. It's always wise to avoid beds that have any sort of low hanging canopy as well. Beds with drapes or other hanging material can quite often pose a choking or smothering hazard to the sleeper as well.
Disney Princess Canopy Toddler Bed

Free shipping
as of November 26, 2023 1:14 pm
Features
Recommended for ages 15 months+
Review
While this toddler canopy bed can a bit challenging to put together, the end result is SO worth it.
Many parents report that their toddler slept in their own bed all night for the first time after putting this canopy bed in their toddler's room.
Read all reviews here
There are different models of the Princess toddler bed made by different manufacturers. What they all have in common is the fact that they probably excite the imagination of the little girl who is using it. Some of these toddler beds look like they actually came out of a fantasy movie. The construction goes into great detail and helps a little girl to create a fun fantasy land in her very own bedroom.
Let's face it, there is nothing wrong in a child using their imagination. After all this is how great empires are started in the real world, with imagination. The mind can be a great driving force if it is allowed to run in a productive way. You wouldn't want to stop your child from using their imagination. I am sure Walt Disney used his imagination to get him as far as he did and most of us are all thankful for that.
A princess toddler bed is a long way from Disney World. Or is it? Bedroom furniture that helps a child use their mind for good and happy things is sure to bring the best out of the child. Just think, giving a child a bed of nails to sleep on. I don' think that would help keep your child's mind at its peak of happiness and may have a negative perception of life in general.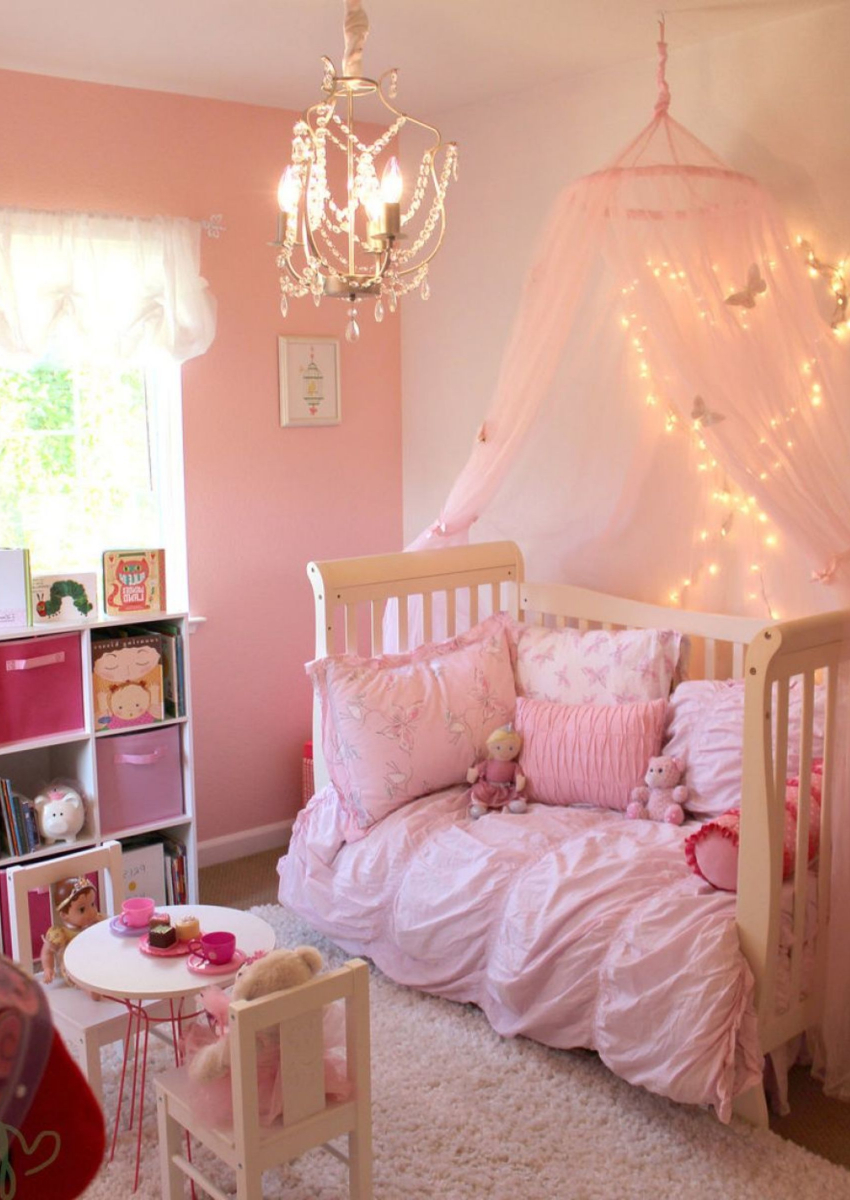 Maybe all that is pretty deep to get into when all I wanted to talk about was how much fun your child could have with a princess toddler bed. Well take your hand and lift your lower jaw back up in place and let's talk about how some of these princess beds are constructed.
Some of the more expensive ones such as the castles are made with hardwood and veneers. They can be quite extravagant and costly. Some of these are loft beds with slides and ladders. A virtual playground if you will. Others can be quite simplistic and made from simulated wood products at a rather lower cost.
Actually some of the plastic types which have molded detail and different colors look pretty good and are very cheap. There really is something out there suiting most people's budget. Some of these children's beds have pillars or posts with little crowns on them and some have canopies to further the little princess life in more detail.
Until their real life shining knight comes into the picture it is up to you to keep them happy. Whether you are looking for a princess toddler bed that is low to the ground or higher up such as a loft bed, one of these little girl's beds will make your child quite happy. Their imagination can soar to great heights and be back on the ground again for dinner.
That's the great thing about the imagination. You little girl can leave you and go all over the world, even to a different time and still be there when you call out their name for lunch. Believe me, when they get older it won't be so easy. God bless a little girl's imagination and her princess toddler bed.
Pink Toddler Bed with Canopy
12 new from $18.39
4 used from $13.95
Free shipping
as of November 26, 2023 1:14 pm
Features
Can be used with most wooden and plastic toddler beds
Fits Toddler Bed Size: 53"L x 29"W
Easy to assemble
Bed not included
This item is eligible for free replacement parts. Contact Amazon Customer Service for more information.
Review
If you want to save money, or you already have the toddler bed, this is a great DIY canopy idea.
This is JUST the canopy part of the bed (not the whole toddler bed).
Available in pink and purple.
Read all reviews here
Minnie Mouse Toddler Bed with Canopy
as of November 26, 2023 1:14 pm
Features
Brand new Minnie Mouse Toddler Bed Design
Features characters like Minnie Mouse and Daisy Duck
Adorable sheer canopy with ribbon ties and Minnie Mouse decal
Meets all JPMA safety standards
Some assembly required
Review
This is an ADORABLE pink and purple Minnie Mouse toddler bed with a canopy - and it's a parent favorite, too.
Read all reviews here
Disney Princess Toddler Bed with Canopy

Free shipping
as of November 26, 2023 1:14 pm
Features
Whimsical Disney Princess design theme perfect for your little princess to get her beauty rest in!
Bed sits low to the ground for easy in and out access
Uses standard crib mattress (sold separately) Meets all JPMA safety standards for toddler beds and comes in a non-toxic finish.
Canopy made of sheer polyester organza with decorative ribbon
See other items sold seperatley online from Delta Childrens Products
Review
This is a super cute Disney Princess Toddler Bed.... not quite as good as
this other Princess Toddler bed
tho so be sure to compare before you buy.
Read all reviews from other parents here
Budget Bedroom Makeover Video
Take a look at how this mom did an adorable bedroom make over for her 3-year old little girl – so cute – and cheap too!
More Toddler Bed Ideas
Last updated on November 26, 2023 1:14 pm
More Room Ideas
 Rose Gold Pink and Grey Bedroom Ideas✅ See This Cozy Grey and White Living Room Ideas✅ See This Aesthetic Room Ideas on a Budget✅ See This DIY Small Laundry Room Ideas✅ See This
 Girly-Girl Pink Bedding SetsShow Me This Pink Unicorn Bedding SetsShow Me This Rainbows & Castles Bedding SetsShow Me This Pink and Gray Shabby Chic SetsShow Me This