---
Fall Decor Ideas For The Home – from DIY wreaths, centerpieces and pumpkins on the porch to outdoor Fall decor trends, cozy ideas for your living room, kitchen, dining room, mailbox and fireplace mantle, you will LOVE these inexpensive Fall decorating ideas – all done on a budget!
It's never too early to decorate for fall, right? I love making my house look all Hobby Lobby for Fall – you have GOT to see these inexpensive fall decorating ideas I found!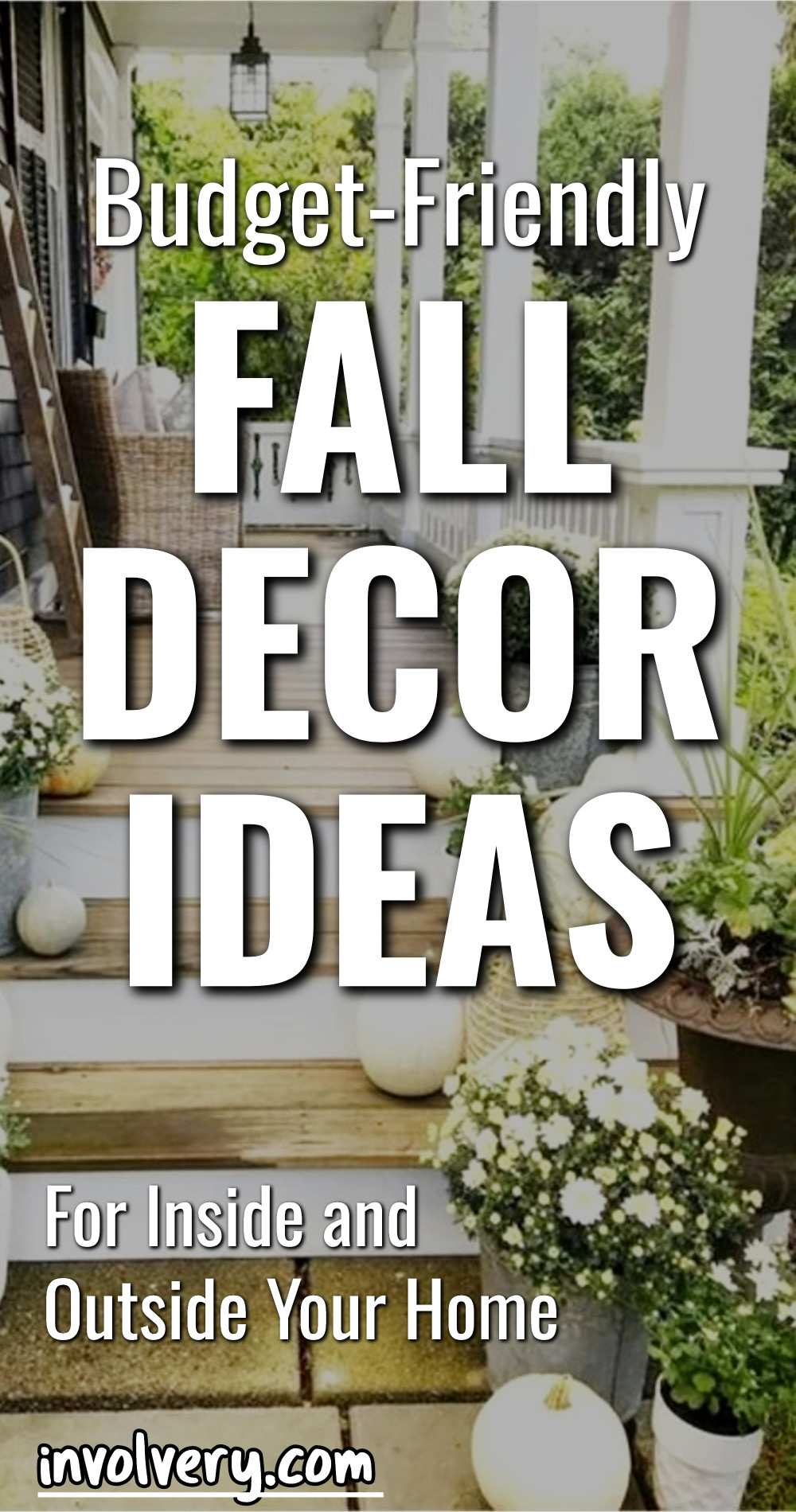 ---
Updated on September 12, 2023
posts may contain affiliate links -Enjoy and feel free to share with your friends!
---
Hobby Lobby Fall Decor
My goodness, I LOVE Hobby Lobby – especially in the fall – all their inexpensive decorating ideas are just about ADDICTIVE.
Tell me I'm not the ONLY one that feels this way?
Fall is my favorite time of year – I love everything about it from the cooler, crisp air, to Halloween to Thanksgiving. Most of all, I love decorating my home for Fall. Below are some of my favorite inexpensive Fall decorating ideas that are perfect for those decorating on a budget.
Inside, Outside and All Around The House
Ready to make every square inch of your home warm and cozy for Fall?
Here are some ideas I love!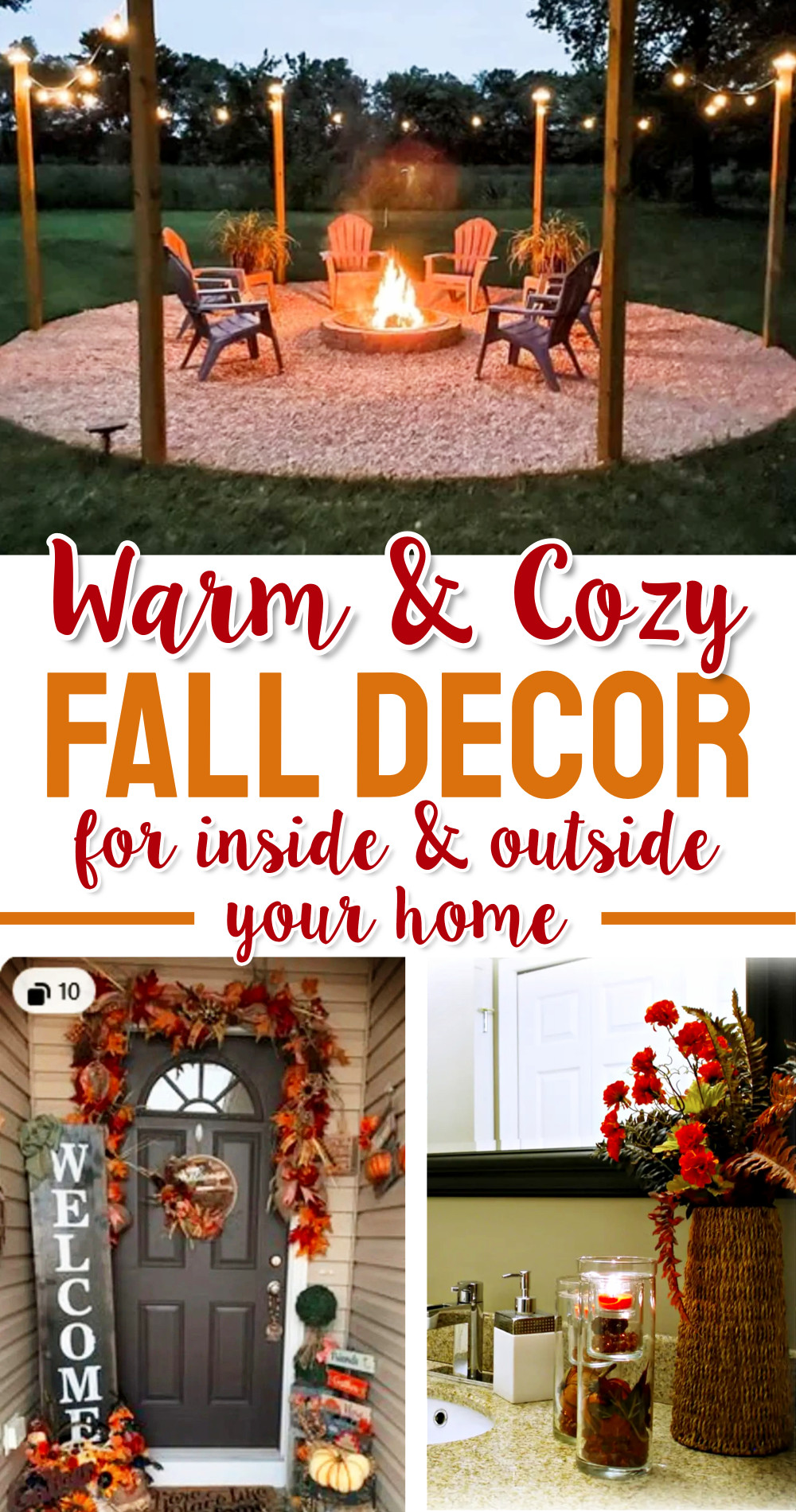 In the image above:
(top) Fall Fire Pit Ideas For Your Yard – Nothing says cozy Fall weather than sitting around the fire pit with friends and family on the first cool snap evenings of Autumn! Check out these DIY fire pit area layouts and pick one for your backyard.
---
(bottom left) Cozy Fall Front Porch Decorating Ideas – a really fun Fall-themed front porch decorating idea with a tutorial to create it yourself.
---
(bottom right) – Fall Bathroom Decorating Ideas – Don't forget your bathrooms when decorating your home this Fall. This page has gorgeous ideas and some really cute ideas too (if you like gnomes!)
---
Sure, I love traditional warm Fall colors for decor around my house – but these WHITE pumpkins for my porch are just too amazing to pass up!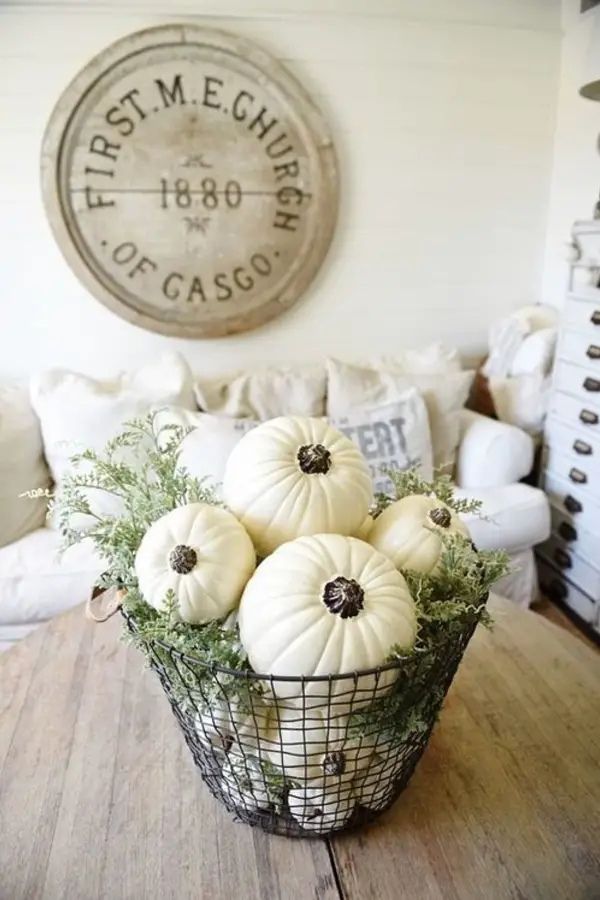 If you like that fall decorating idea, just wait until you see the Fall / Thanksgiving home decorating ideas below.
Just LOOK at all these unique and inexpensive Fall decorating ideas – won't they look stunning at YOUR home?
Be sure to notice the CAT in the middle picture – so cute!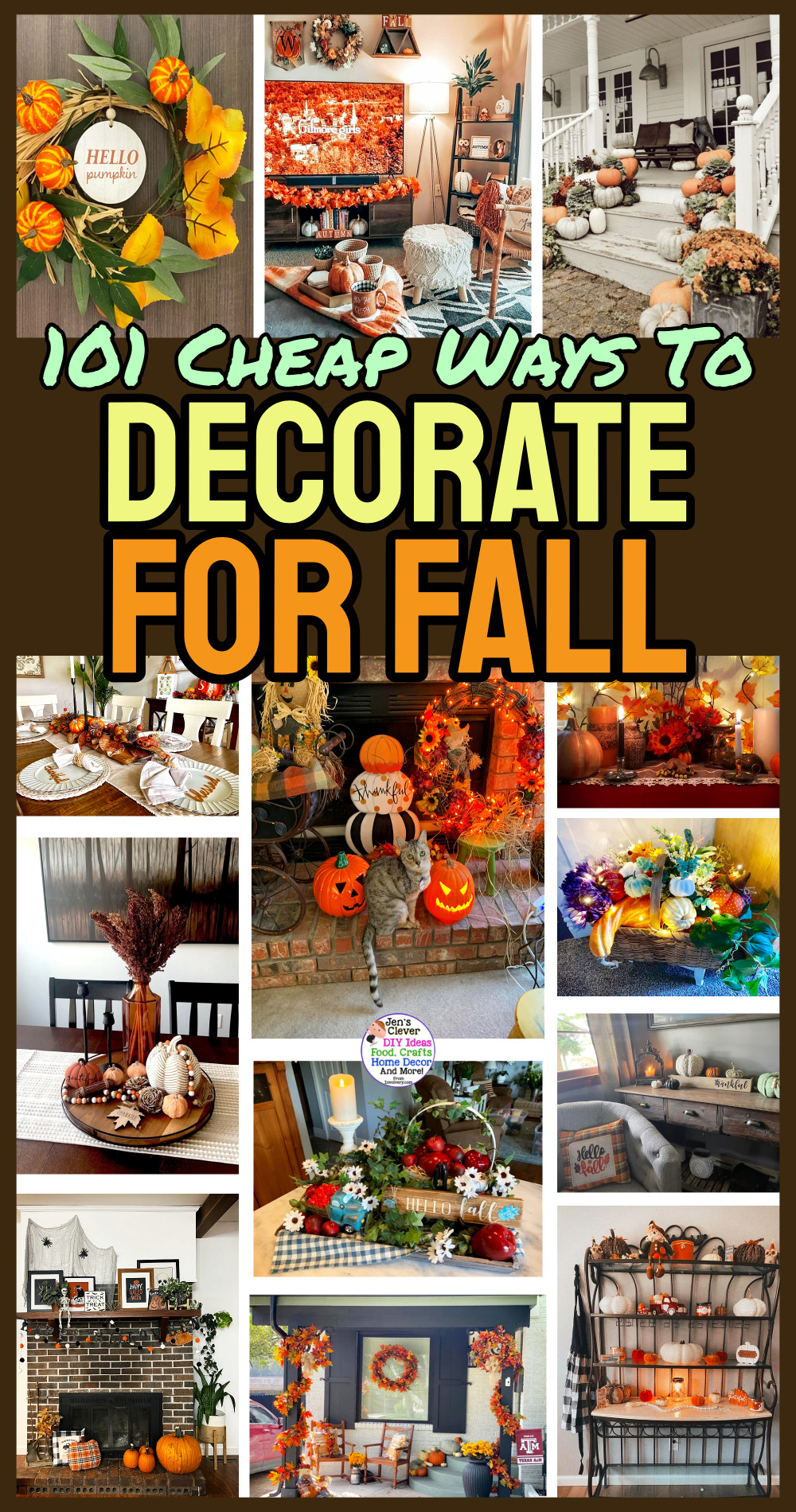 I KNOW we all love Hobby Lobby and Michaels and ALL those fun craft stores – but do NOT overlook Target when shopping for Fall decor –
they have the cutest ideas and decorating items!
If you want inexpensive Fall decorating craft ideas for EVERY single space in your home, you MUST see these gorgeous DIY ideas…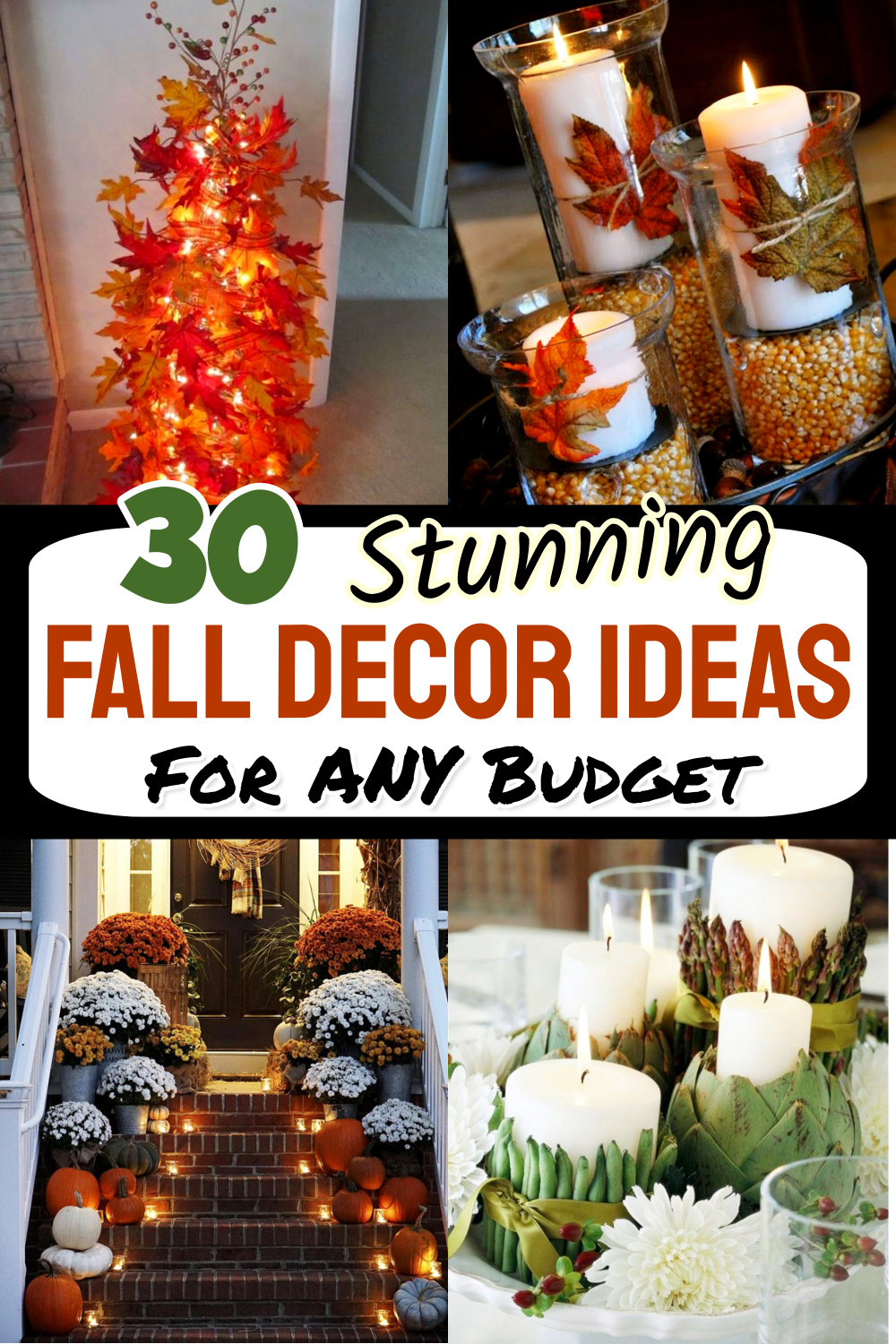 If you just want to decorate your porch or outside for Fall, look at these stunning Fall decorating ideas for outdoors…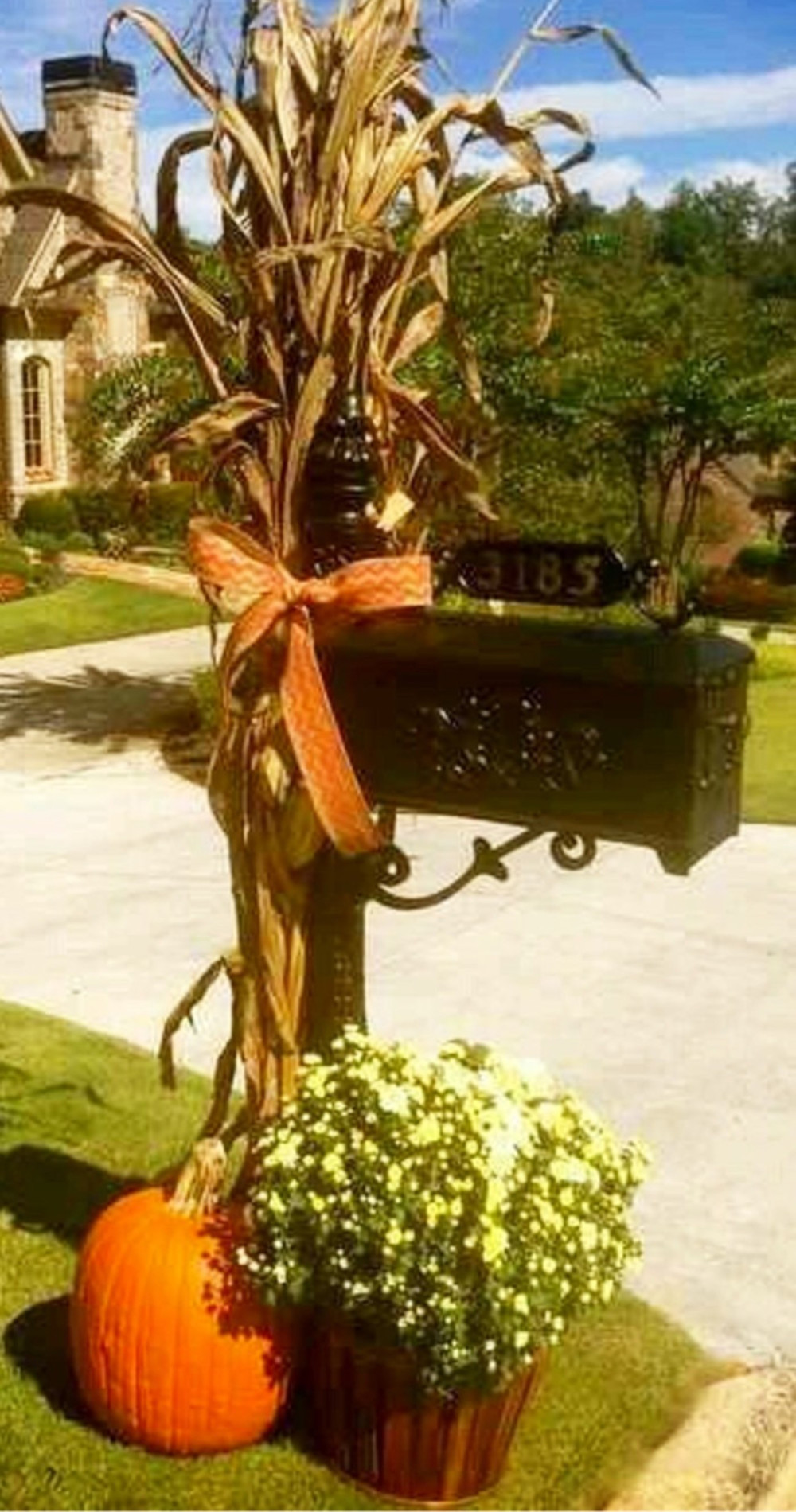 Let's look at more inexpensive Fall decorating ideas using seasonal decor from Hobby Lobby and other craft stores near you.
I love decorating the house for Thanksgiving – and I start EARLY in the fall.
As soon as the kids are totally back to school come September, I'm decorating for ALL the Fall reasons – from Halloween all the way through Thanksgiving.
I just LOVE the warm and cozy feel of Fall decor!
Pumpkins, orange leaves, hay bales, scarecrows, and so much more come to mind when you think of Autumn, and decorating is one of the greatest parts of the changing seasons. Decorating is not only fun, but it also makes your home and yard look beautiful and festive.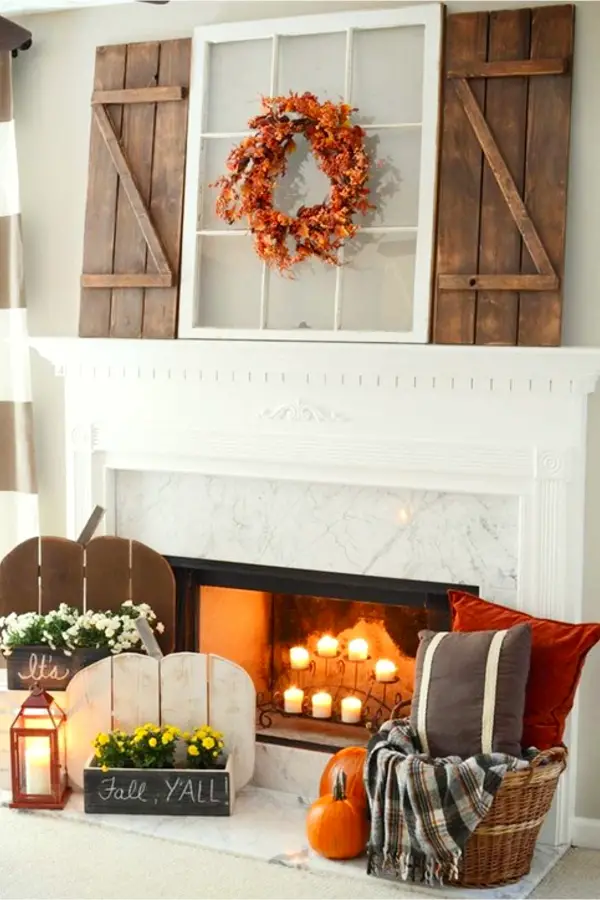 When done correctly foliage and garland can really bring a room or area to life with the beautiful color it gives off and the seasonal feel it provides.
You can lay your foliage across tables, bookshelves, doors, frames, candles, and especially railing. Garland is a wonderful addition to any door in your house but usually found on the entrance door of your home.
Foliage and garland is a must have for beginning your new Fall decor, purchase foliage and garland below while its on sale.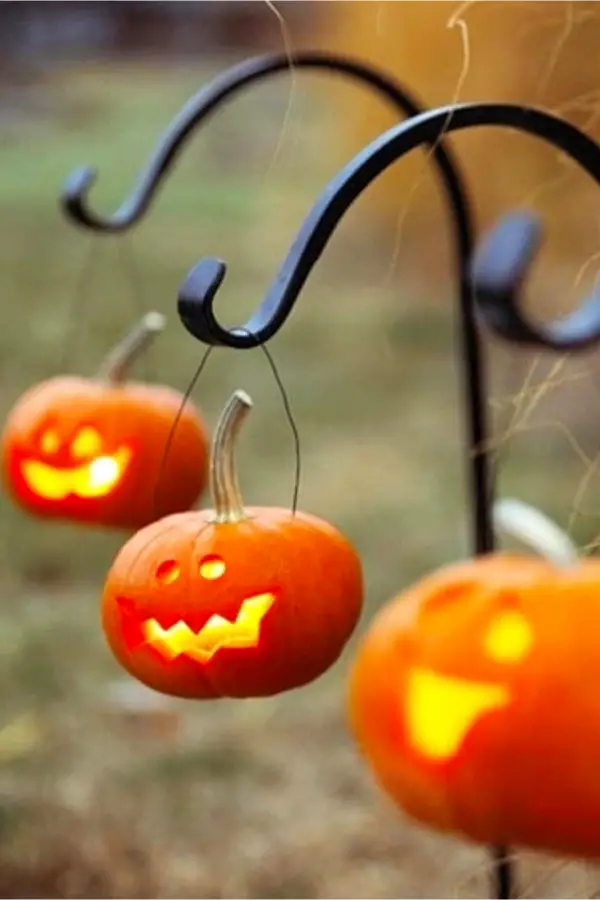 When someone says fall what comes to mind? Pumpkins and gourds are usually some of the things that you probably think of and they are certainly needed for a full on Fall home. Whether they are artificial or farm grown pumpkins/gourds, remember that they are not only outdoor decorations but also complete a table as the centerpiece, go nicely around shelves, fireplaces, and especially upon steps whether it be inside or outside.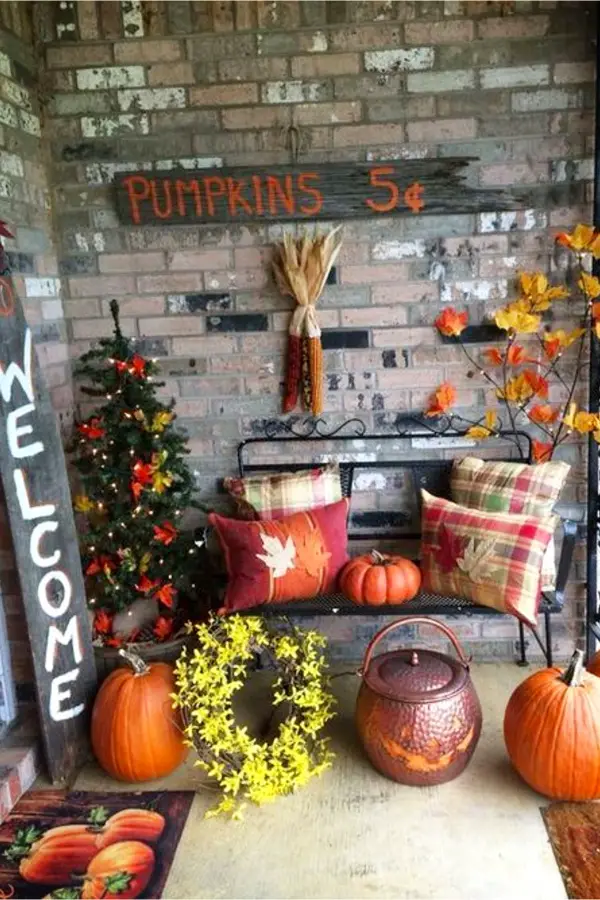 White pumpkins, mums and hay bales really bring out the Fall feeling reminding us of hay rides and the cool weather. Placement of hay is most likely an outdoor thing, such as in your yard, on your steps, on your porch, used as a bench,on the side of your home, and mostly used to place other items on top of it such as pumpkins and more decorations, but hay bales can also be placed indoors in specific locations in smaller amounts near your fireplace (with caution!).
You might also like: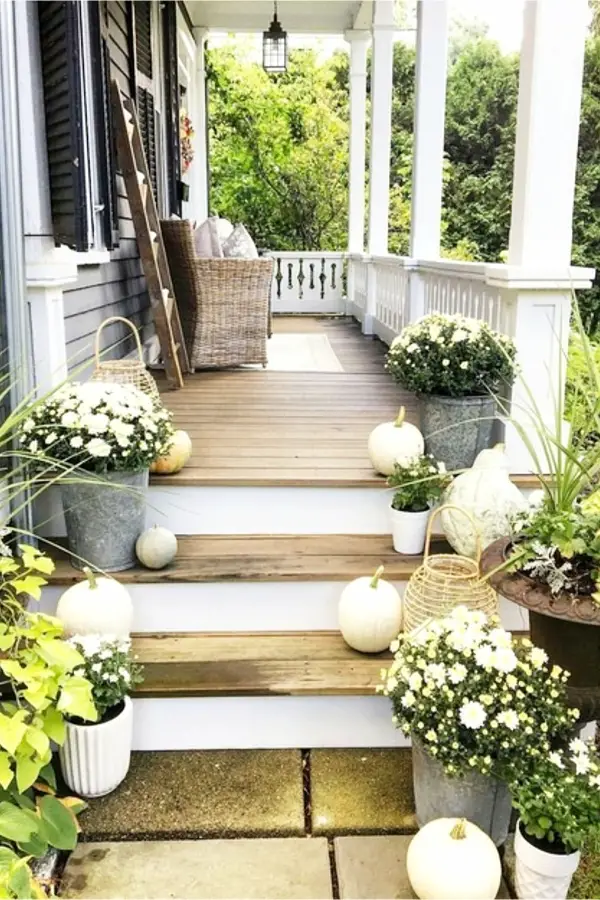 Your garland hanging upon your outside door would look even better with a wreath in the center. Wreaths are used for multiple seasons and with good reason, they can make nearly any entrance look stunning especially if it is surrounded by other decorations.
I just adore this super cute Thanksgiving wreath, don't you?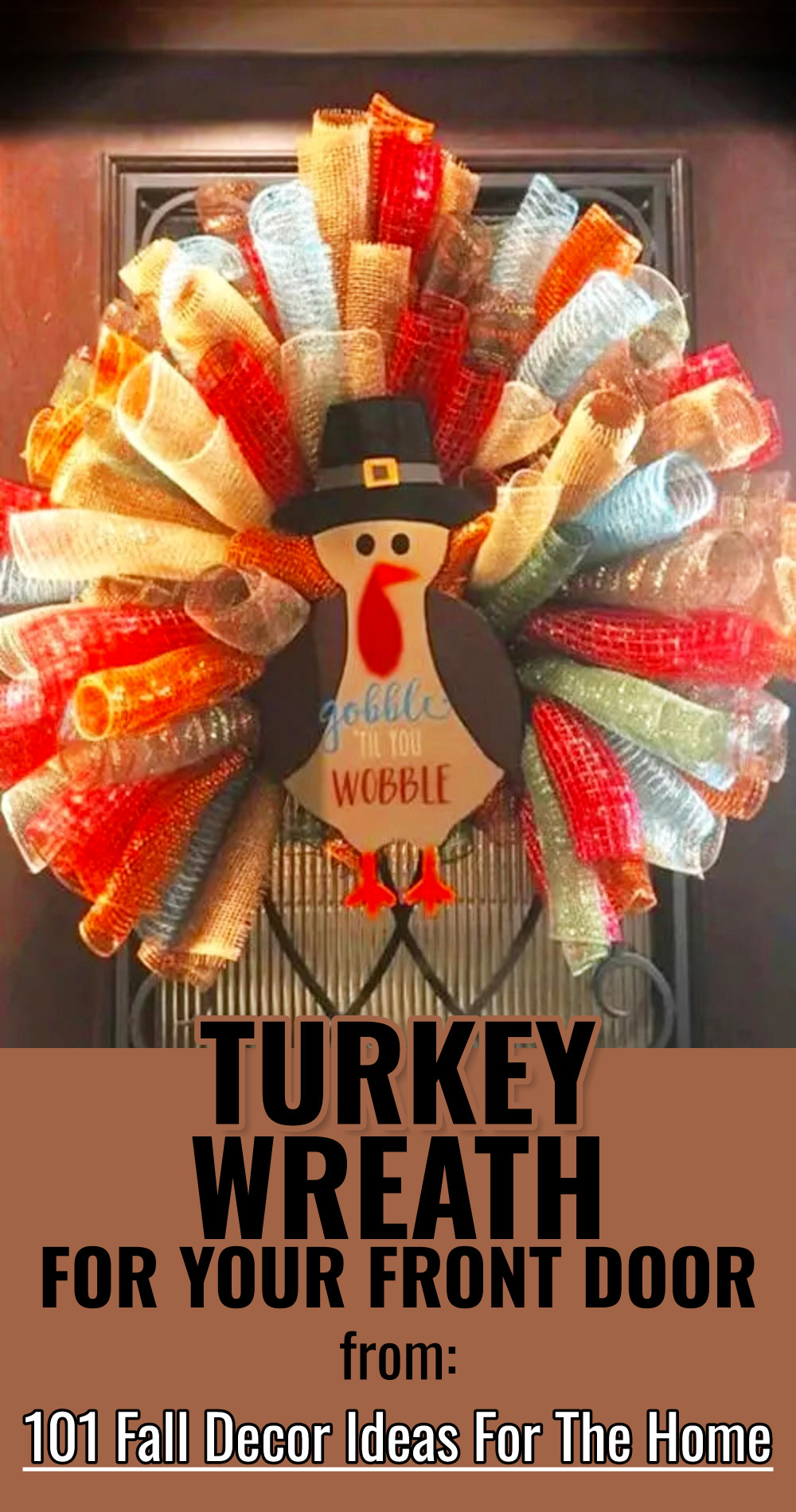 More Fall & Thanksgiving Ideas You Might Like: