Inexpensive Fall Decorating Ideas for Your Home This Autumn –
Fall is my favorite time of year – I love everything about it from the cooler, crisp air, to Halloween to Thanksgiving. Most of all, I love decorating my home for Fall. Below are some of my favorite inexpensive Fall decorating ideas that are perfect for those decorating on a budget.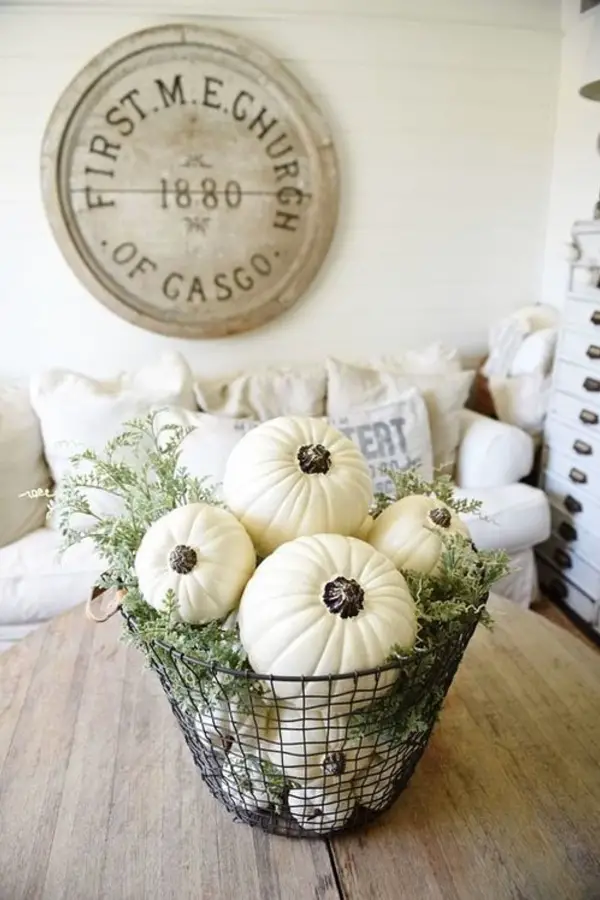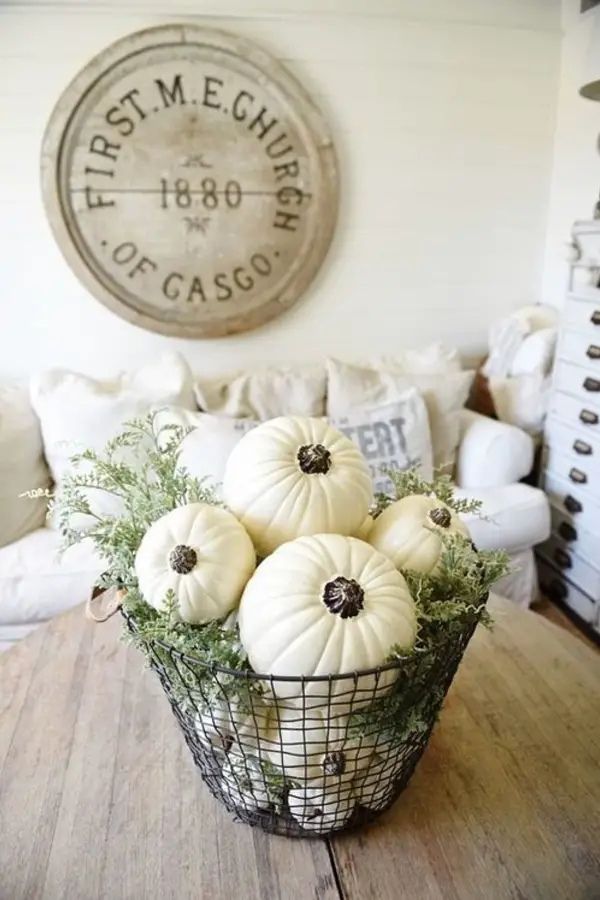 Below are some stunning and simple Thanksgiving table decor ideas, Thanksgiving centerpieces, and Thanksgiving table set-up ideas that we just LOVE. They're all so unique, beautiful, and welcoming! Let's look at some gorgeous ideas for YOUR Thanksgiving table…
Pumpkins, orange leaves, hay bales, scarecrows, and so much more come to mind when you think of Autumn, and decorating is one of the greatest parts of the changing seasons. Decorating is not only fun, but it also makes your home and yard look beautiful and festive.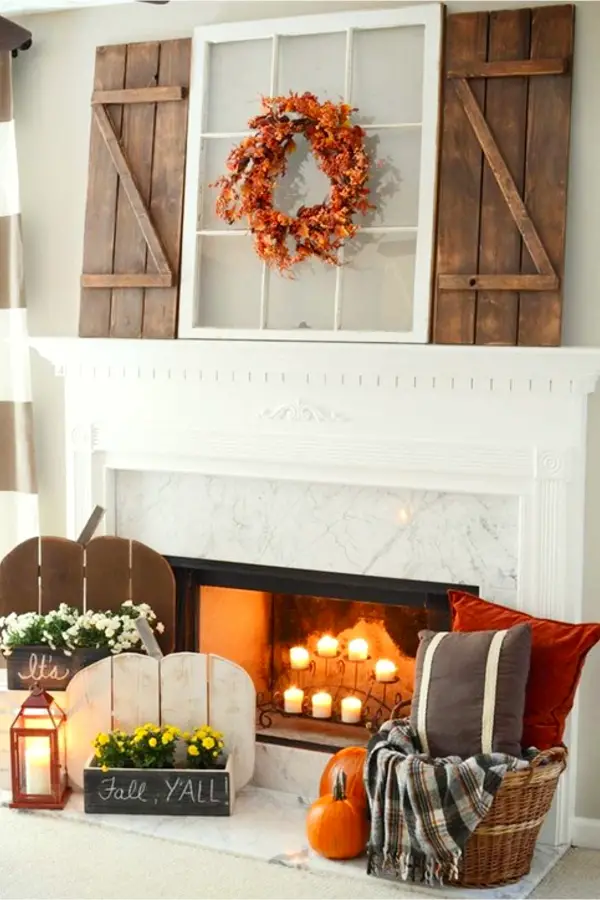 When done correctly foliage and garland can really bring a room or area to life with the beautiful color it gives off and the seasonal feel it provides.
You can lay your foliage across tables, bookshelves, doors, frames, candles, and especially railing. Garland is a wonderful addition to any door in your house but usually found on the entrance door of your home. Foliage and garland is a must have for beginning your new Fall decor, purchase foliage and garland below while its on sale.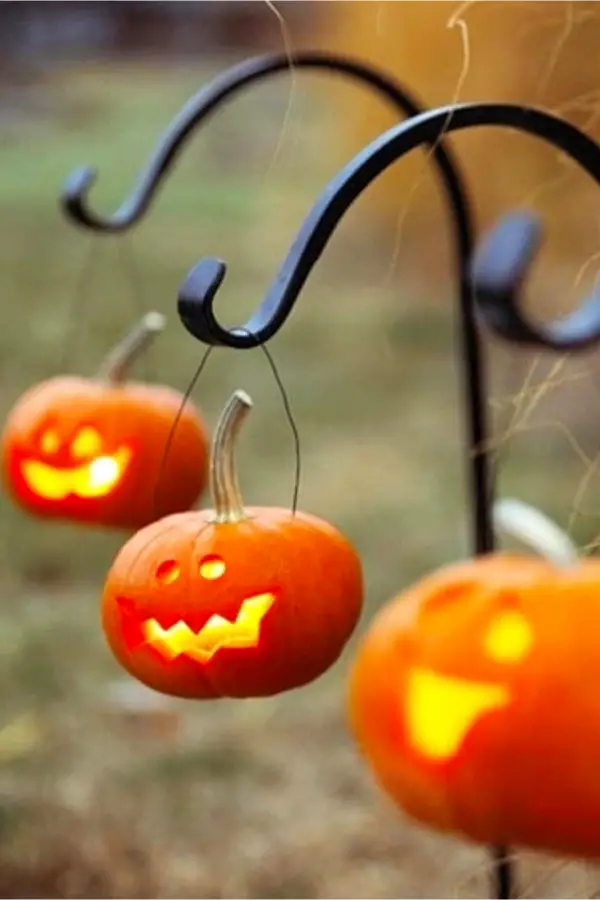 ---
---
When someone says fall what comes to mind? pumpkins and gourds are usually some of the things that you probably think of and they are certainly needed for a full on Fall home. Whether they are artificial or farm grown pumpkins/gourds, remember that they are not only outdoor decorations but also complete a table as the centerpiece, go nicely around shelves, fireplaces, and especially upon steps whether it be inside or outside.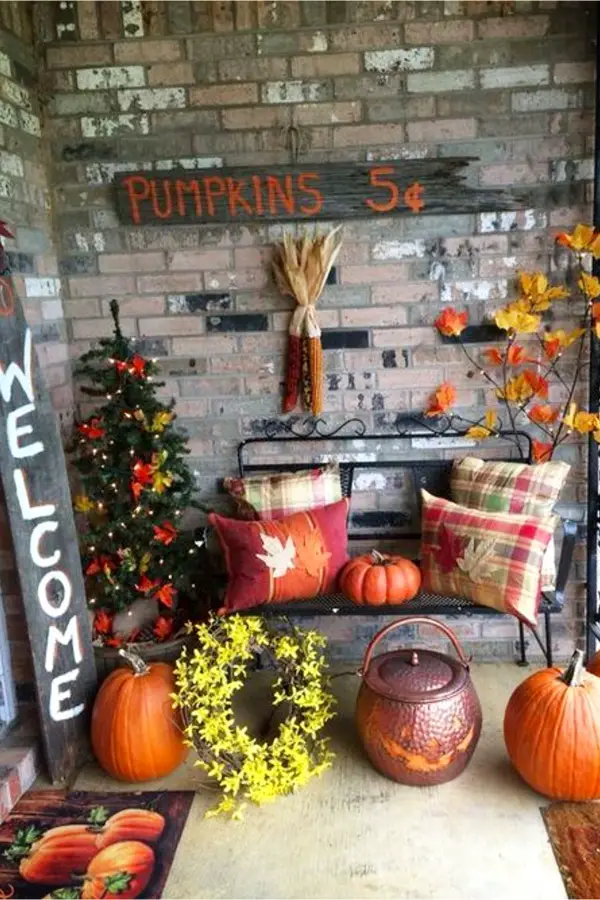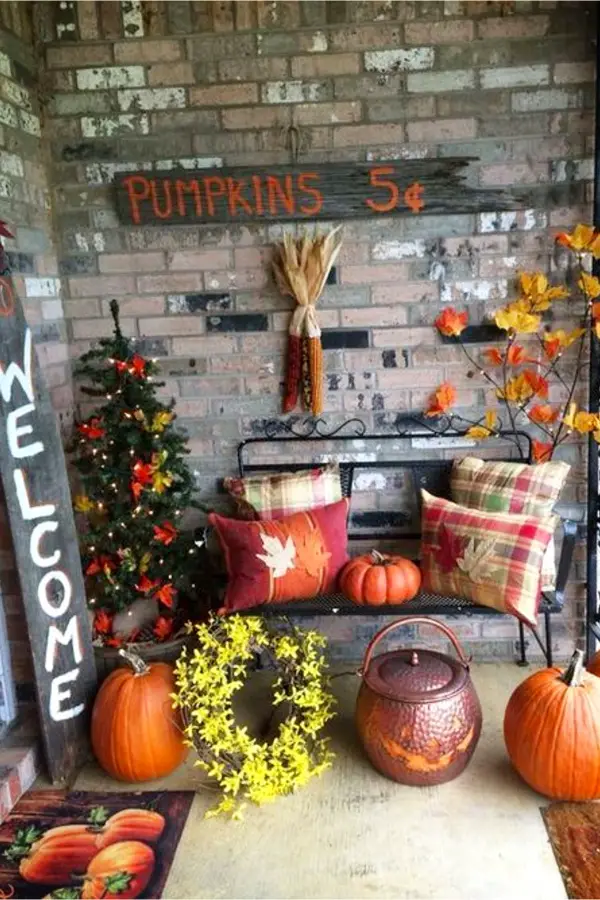 White pumpkins, mums and hay bales really bring out the Fall feeling reminding us of hay rides and the cool weather. Placement of hay is most likely an outdoor thing, such as in your yard, on your steps, on your porch, used as a bench,on the side of your home, and mostly used to place other items on top of it such as pumpkins and more decorations, but hay bales can also be placed indoors in specific locations in smaller amounts near your fireplace (with caution!).
You might also like:
---
---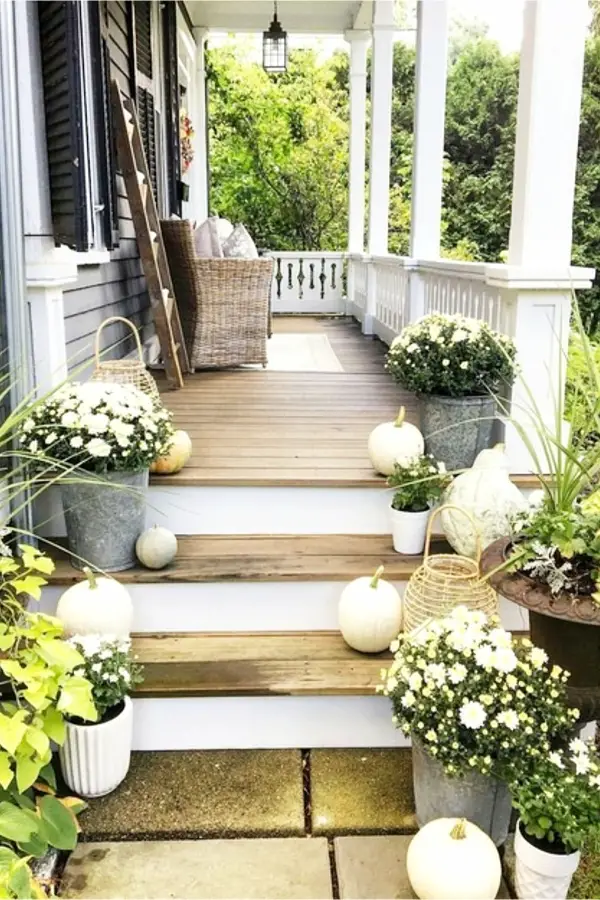 Your garland hanging upon your outside door would look even better with a wreath in the center. Wreaths are used for multiple seasons and with good reason, they can make nearly any entrance look stunning especially if it is surrounded by other decorations.
I just adore this super cute Thanksgiving wreath, don't you?
Love making deco wreaths?
Check out these cute Grinch wreath ideas for Christmas:
Take a look at these super cute (and EASY) handmade Grinch Christmas ornaments, decorations and craft projects for kids to make. My kids love ANYTHING "Grinch" at Christmas – so all our Christmas craft projects are Grinch crafts, Grinch decorations – and yes, Grinch Christmas ornaments, too!
---
---
More Fall & Thanksgiving Ideas You Might Like:
After Thanksgiving Leftover Recipes – Wondering how to use Thanksgiving leftovers because you're tired of boring leftover turkey sandwiches? So were we! Take a look at these quick and easy ideas for all that leftover turkey, stuffing, mashed potatoes, leftover turkey and dressing, cranberry sauce, vegetables and gravy ideas for …
Fun Thanksgiving Art Projects and Crafts For Kids – Here are some easy Thanksgiving crafts for toddlers, preschool and pre-K aged kids that they can make at home, at school, and/or at church in their Sunday School class.
When coming up with ideas for Thanksgiving desserts, your sure don't want to make the same ol thing, right? How about trying one of the unique and easy Thanksgiving dessert recipes below? The recipes are pretty simple AND your dinner guests or hostess will LOVE you for offering a unique and creative dessert for Thanksgiving (or Christmas).