Simple Closet Organization Step by Step –
Closet organization on a budget! There are many space-saving closet organizing methods and checklists out there, but this 7 step closet organizing system below is what works best for us whether we're organizing small closets or large walk-in closets.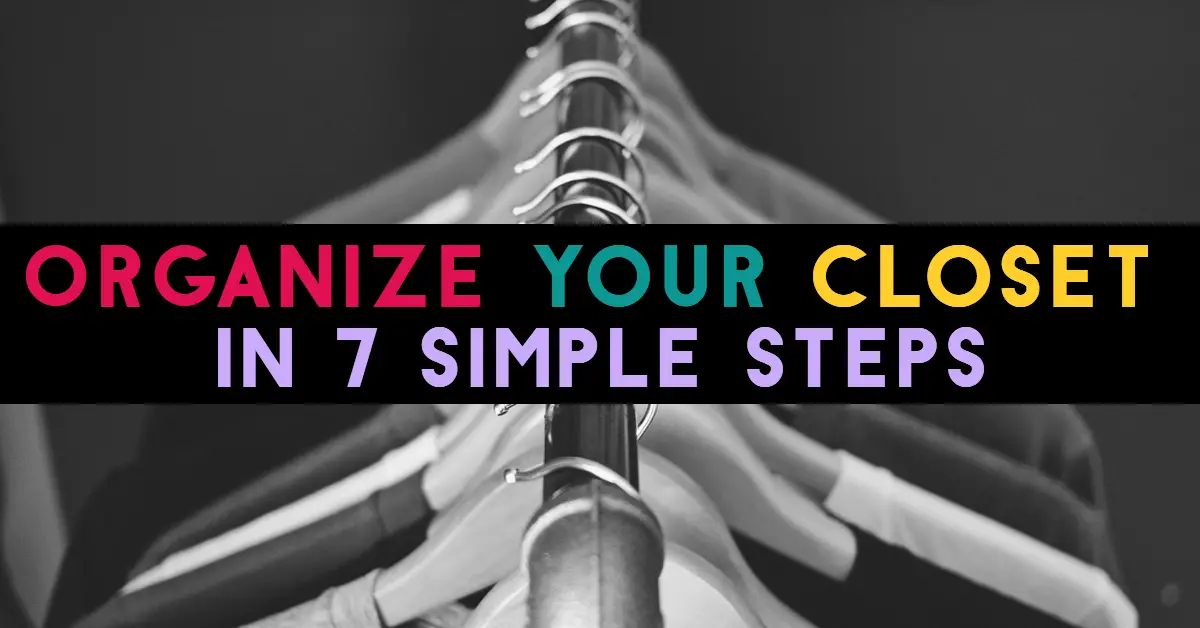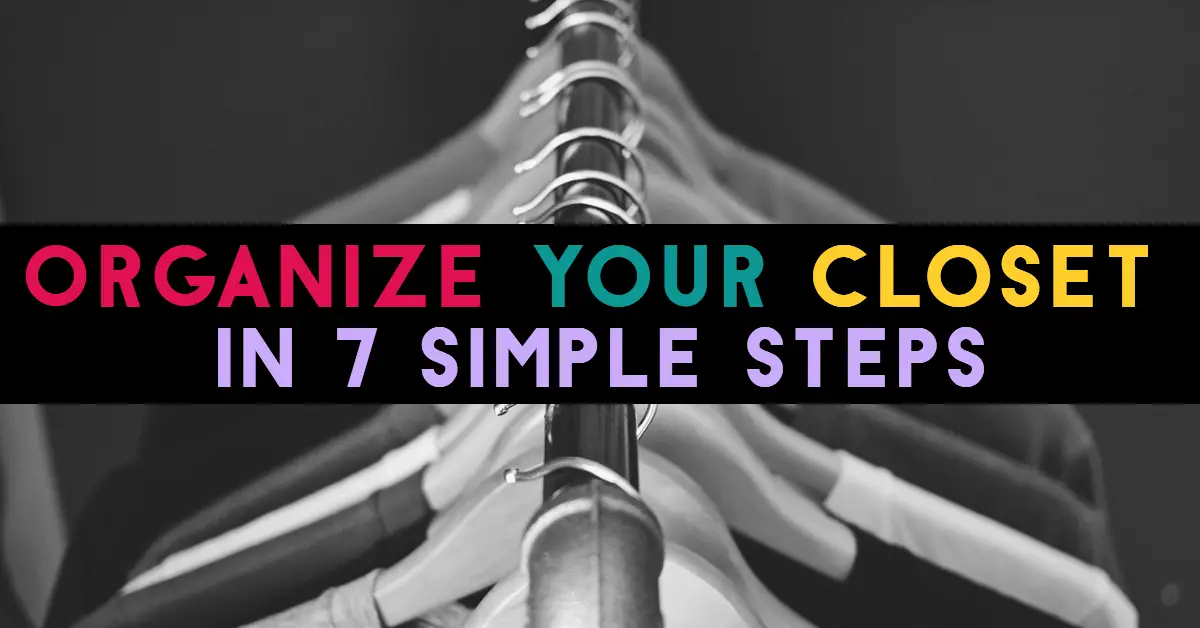 Tired of all the CLUTTER in your closet? Ready to organize your closet and NOT feel so darn overwhelmed? Organizing your closet sure can feel very time-intensive and VERY overwhelming, but with a system in place you'll be able to get in there and declutter your closet, get rid of the stuff you don't need and then completely organize your closet with the remaining items you DO need.
Ready?
Let's do this!
DIY Closet Organization Tips
There are as many closet organization tips as there are closets – meaning, ask any of your 5 friends how THEY organize their closet and you're bound to get 5 different answers.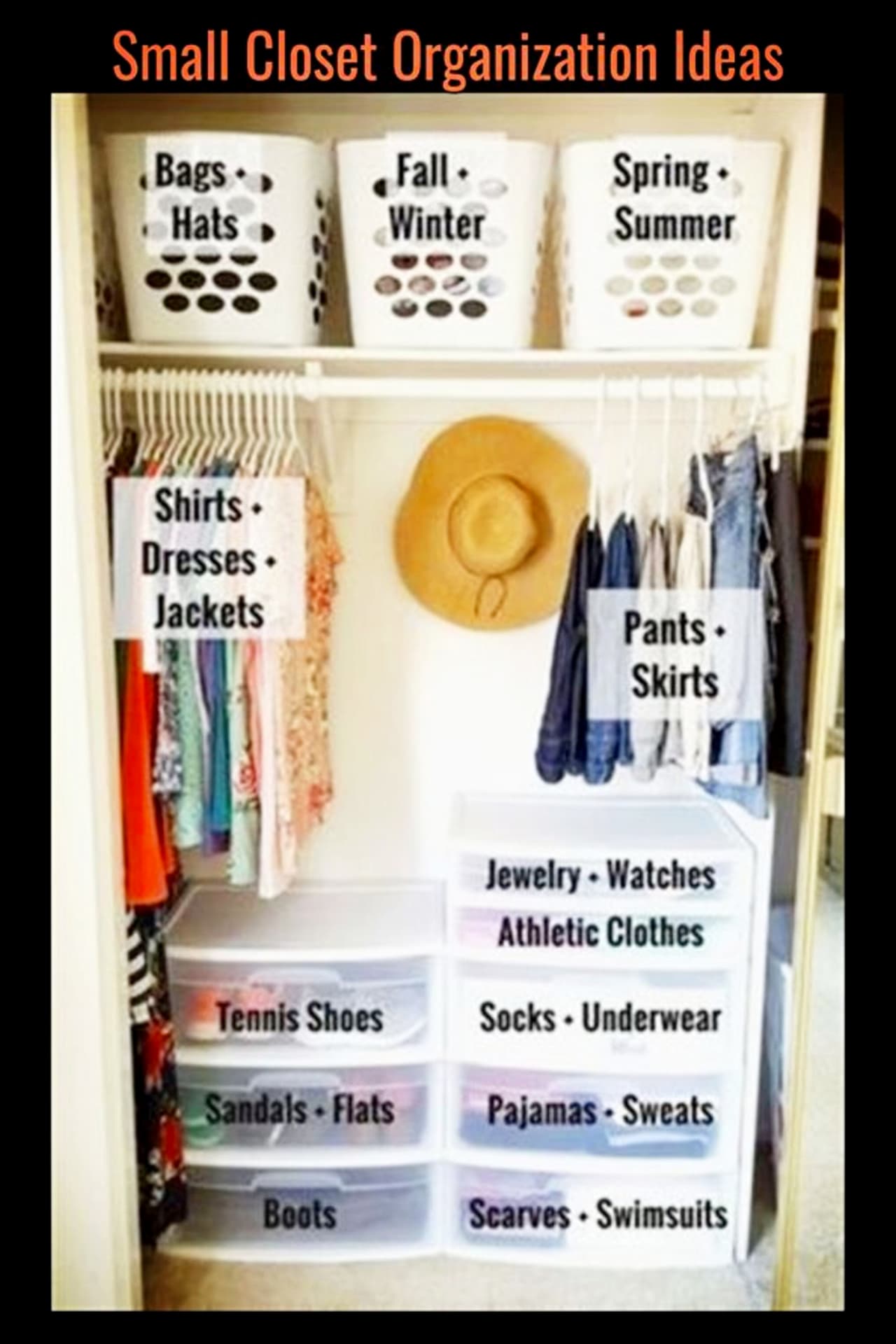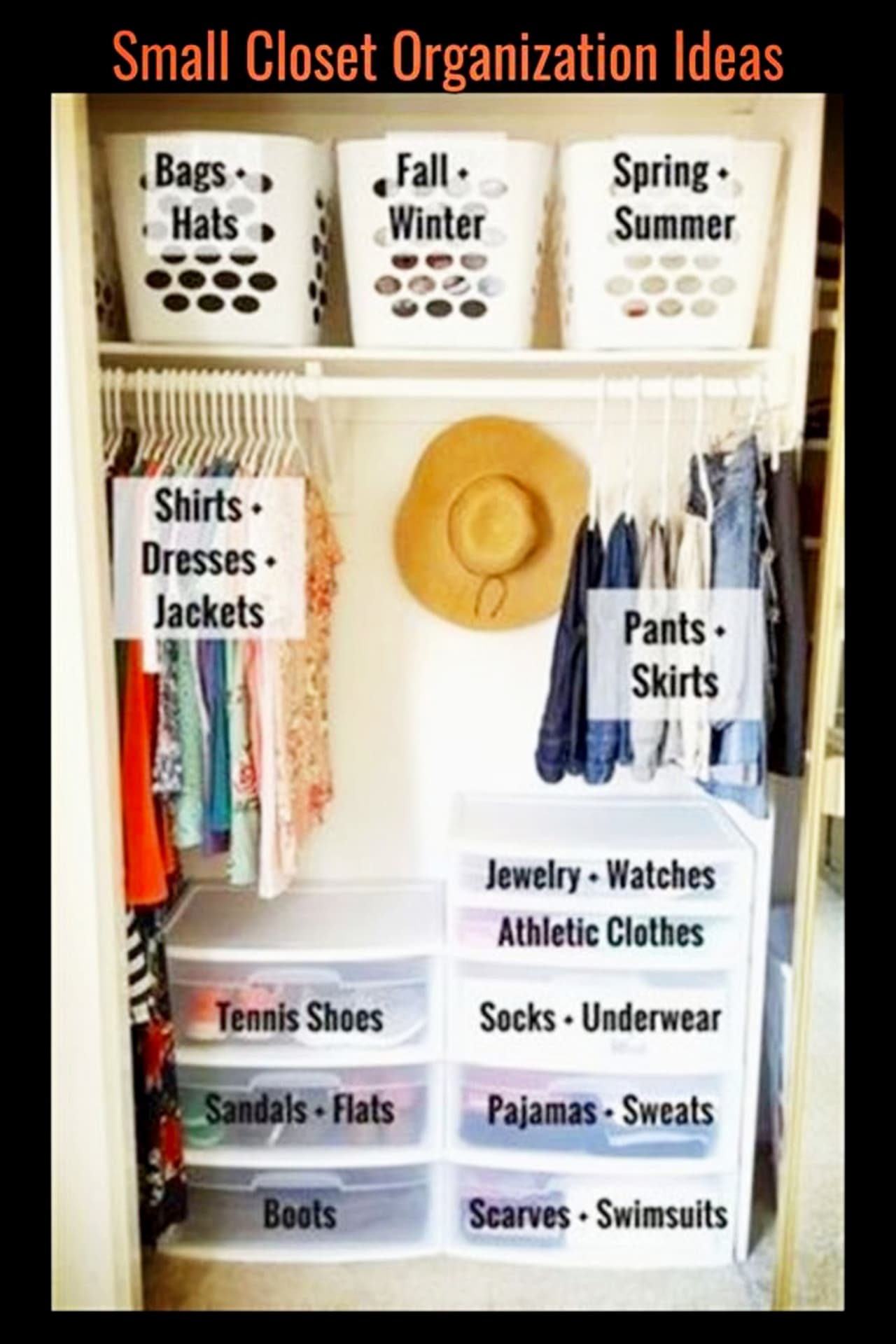 As some examples:
One friend of mine keeps all her clean clothes OUT of her closet for a few weeks.
Her theory is this:
When what you actually DO wear is OUT of your closet, you can then go IN your closet and easily find the things you do NOT wear – and get rid of it.
For many, this way of decluttering and organizing your closet works brilliantly, for others, it just creates MORE of a mess OUTSIDE their closets.
Point is: try and DO what works for YOU to keep your closet organized.
Below are some tips to help your find the closet organization system that works for YOU.
& 
✅ TIP: Be sure to take a good look at every inch of your available closet to be sure you are maximizing ALL of it.
For example, the area UNDER your hanging clothes can be used for valuable storage space.
 Wood & Metal 3-Drawer ChestGet More Info ClosetMaid 4-Drawer Basket KitGet More Info
My Closet Organizing System
Step 1. Make the Time –
First, you have to set aside the time and schedule to do this stuff…probably during the weekends where you've got plenty of hours to spare. Not only that, you can also get the kids or your spouse to assist you in getting on with it. You can either sweet talk them, cajole them, or even blackmail them to help you out.
The more hands, the better. This way, things are a bit quicker to accomplish.
Step 2. Get Empty Boxes or Bags –
Grab some empty cardboard boxes or large trashbags and write some labeling words on them such as: accessories, favorite clothes, designer clothes, casual wear, underwear, undergarments, and so on.
Depending on how diverse your wardrobe is, the number of boxes you will need can vary. Naturally, you can still group the clothes together either on the bed or on the floor if you ever run out of boxes.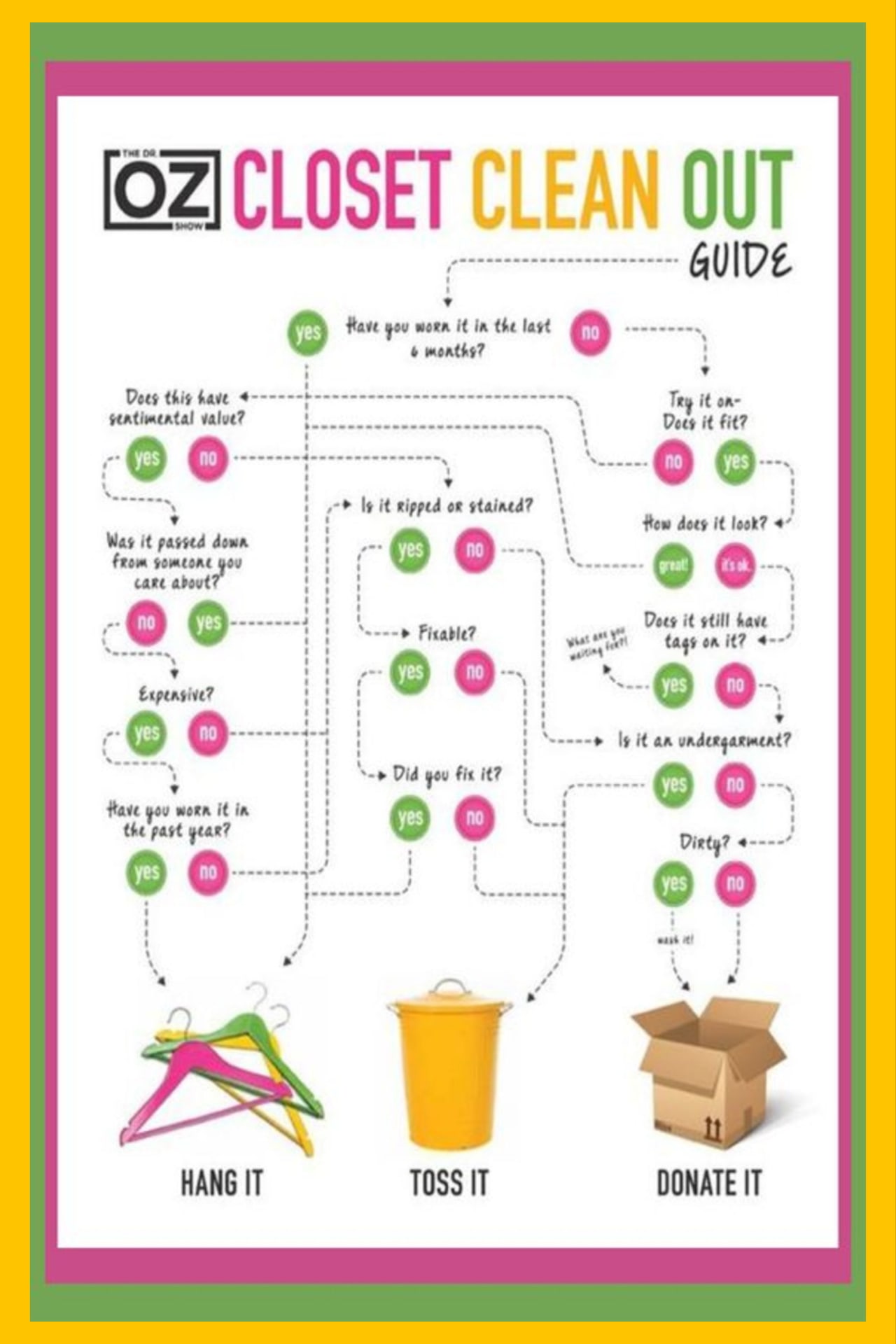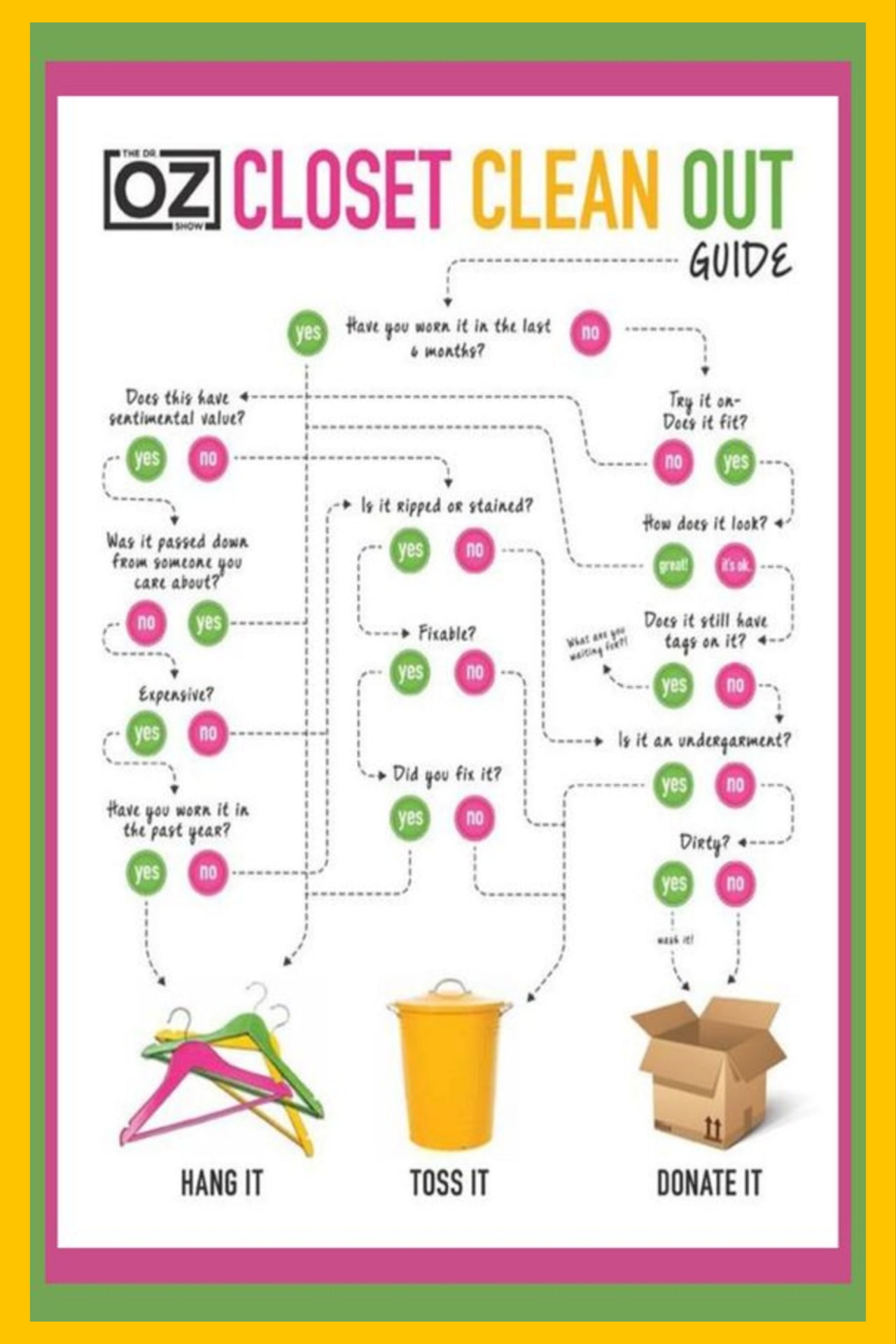 ---
Step 3. Consider a Closet Organizing System –
Right now, before you do anything else, is the perfect moment to consider the idea of purchasing a closet organizer.
If you're organizing your closet on a budget, there are a wide range of affordable closet organizing systems to choose from.
Here are some of my favorites:
 Deluxe Custom Closet Organizer System KitGet More Info ClosetMaid SuperSlide Closet Organizer KitGet More Info EZ Shelf Walk-in Closet Organizer KitGet More Info Closet Organizer Kit with ShelvesGet More Info
Step 4. Get To Work –
This is the most time-consuming part of organizing your closet. If you've got some help, then you don't have to sweat this out.
But if you are tackling this project on your own, be ready to accept that this will take some time – maybe a LOT of time.
You will have to totally empty all the things inside the closet, one by one, piece by piece, and put them in the empty boxes you just prepared.
Group the clothes belonging to the same category / season together.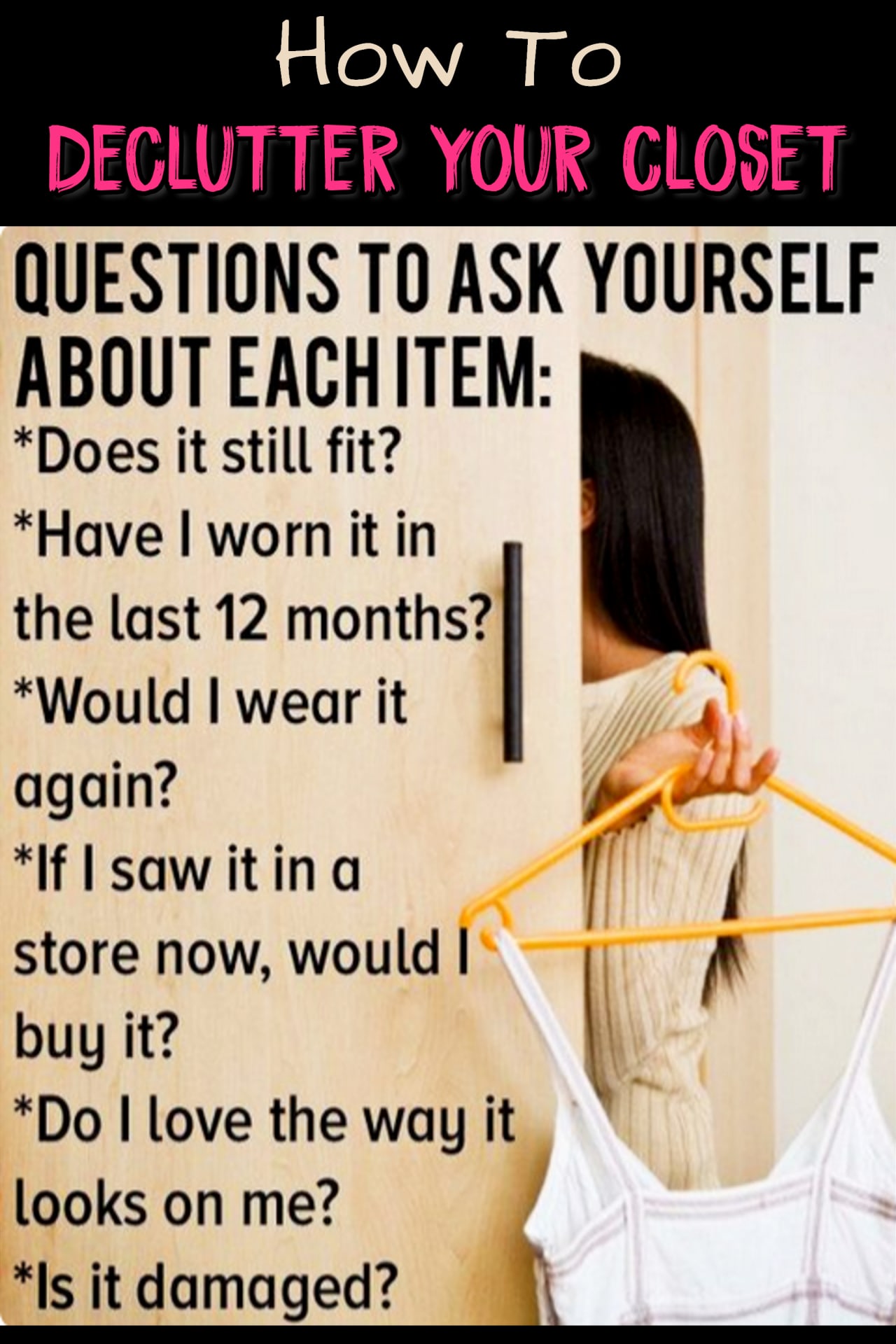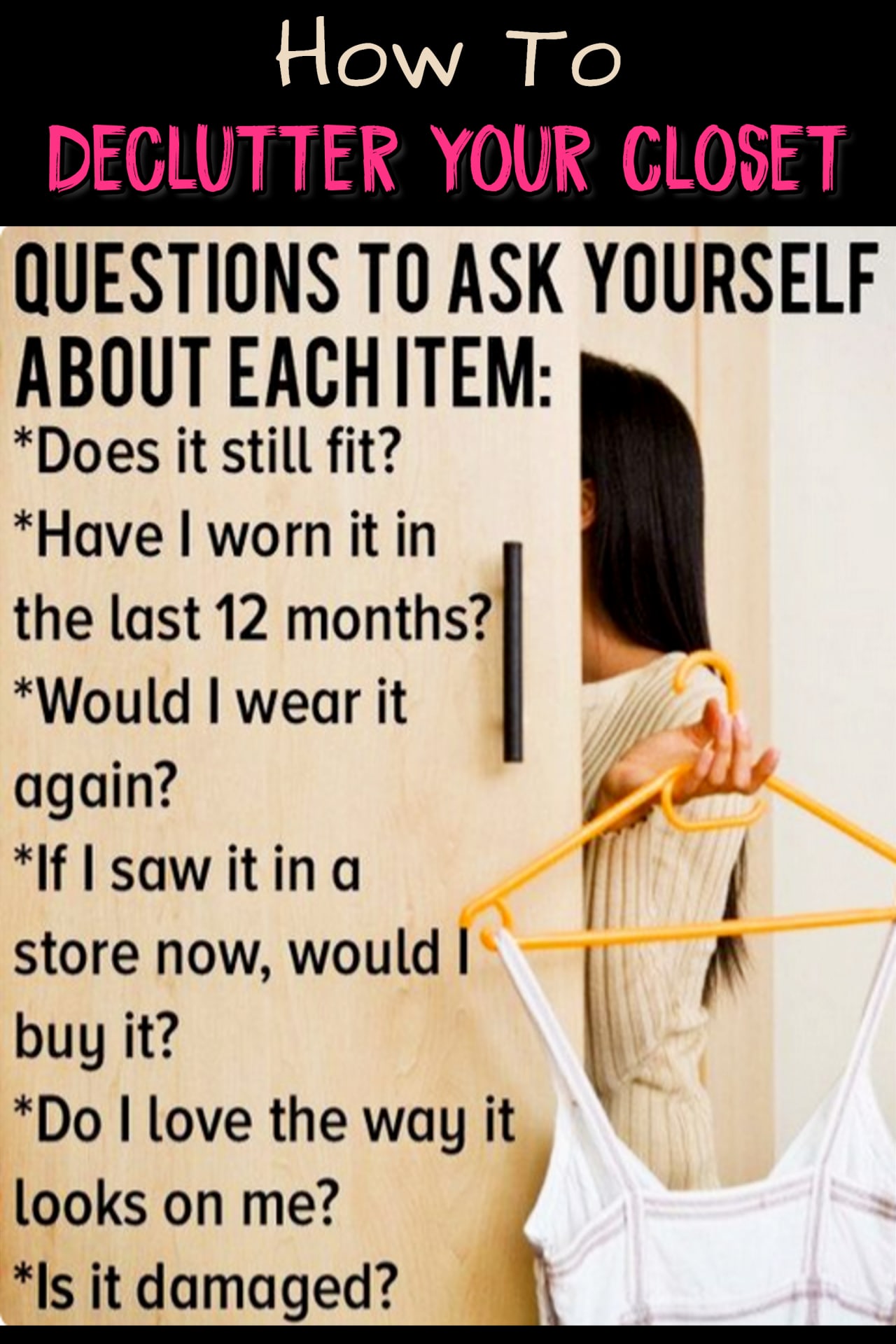 ---
---
One bonus that comes with this is that you may just end up finding some stuff that you have been looking for earlier.
Heck, you'll probably find things in your closet that you totally FORGOT you had!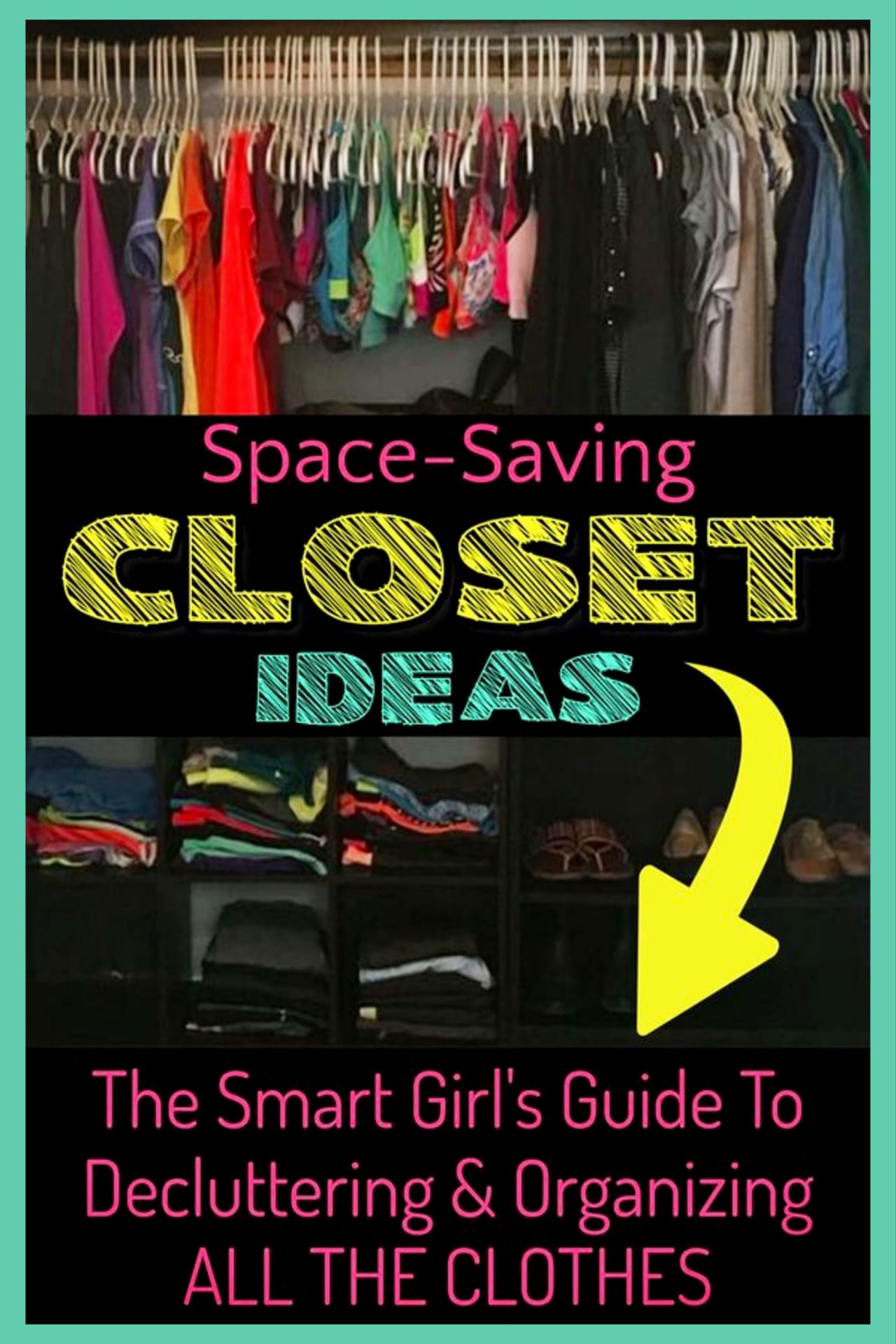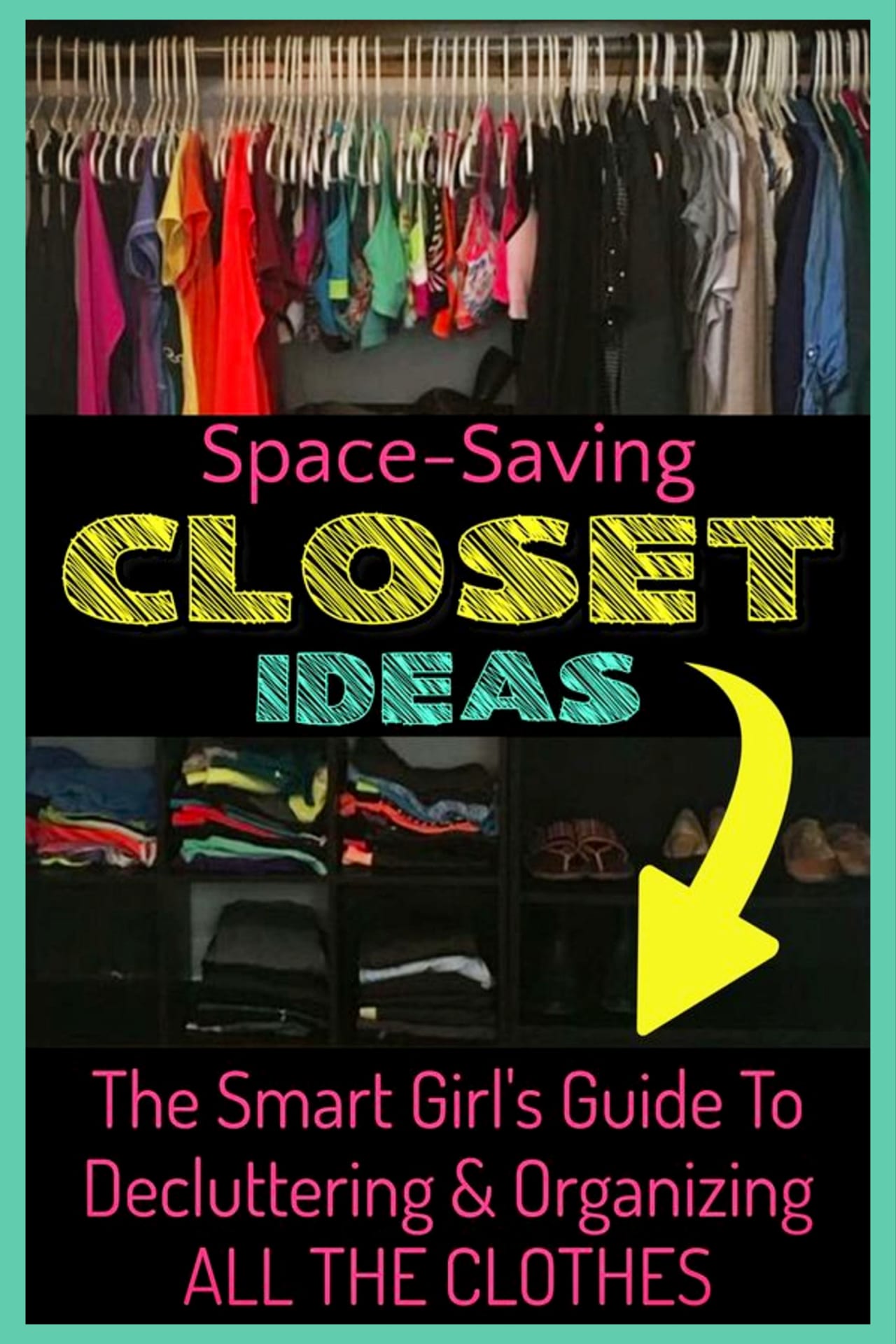 Step 5. Decide What To Get Rid Of –
Once you have grouped the stuff you just emptied from the closet, it's now time to segregate further those items that you still want to use or wear.
Ask yourself some questions like:
"Do I really even LIKE these jeans?"
or
"When's the last time I actually wore this?"
You will just realize that your closet is stuffed with clothes you haven't worn for years.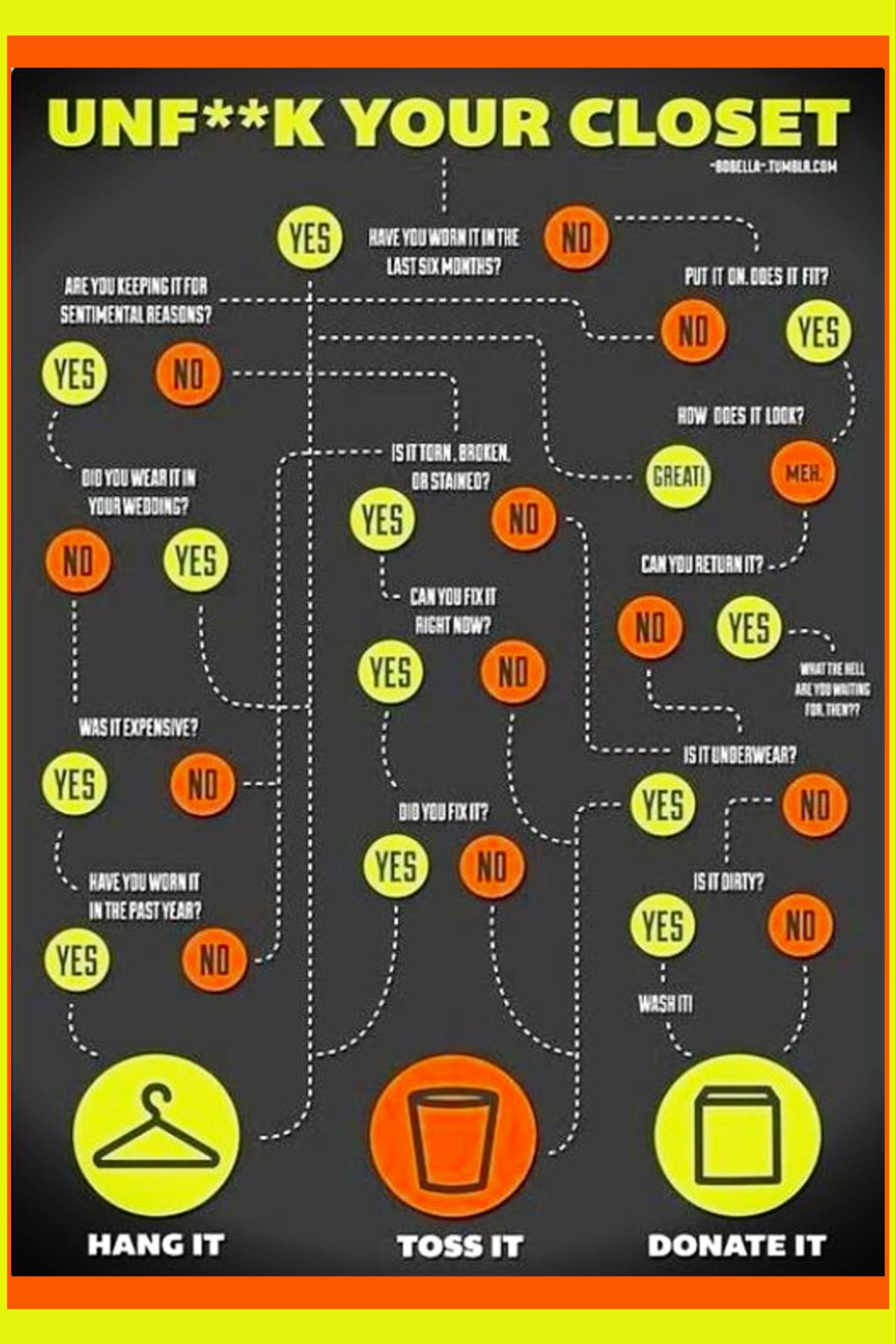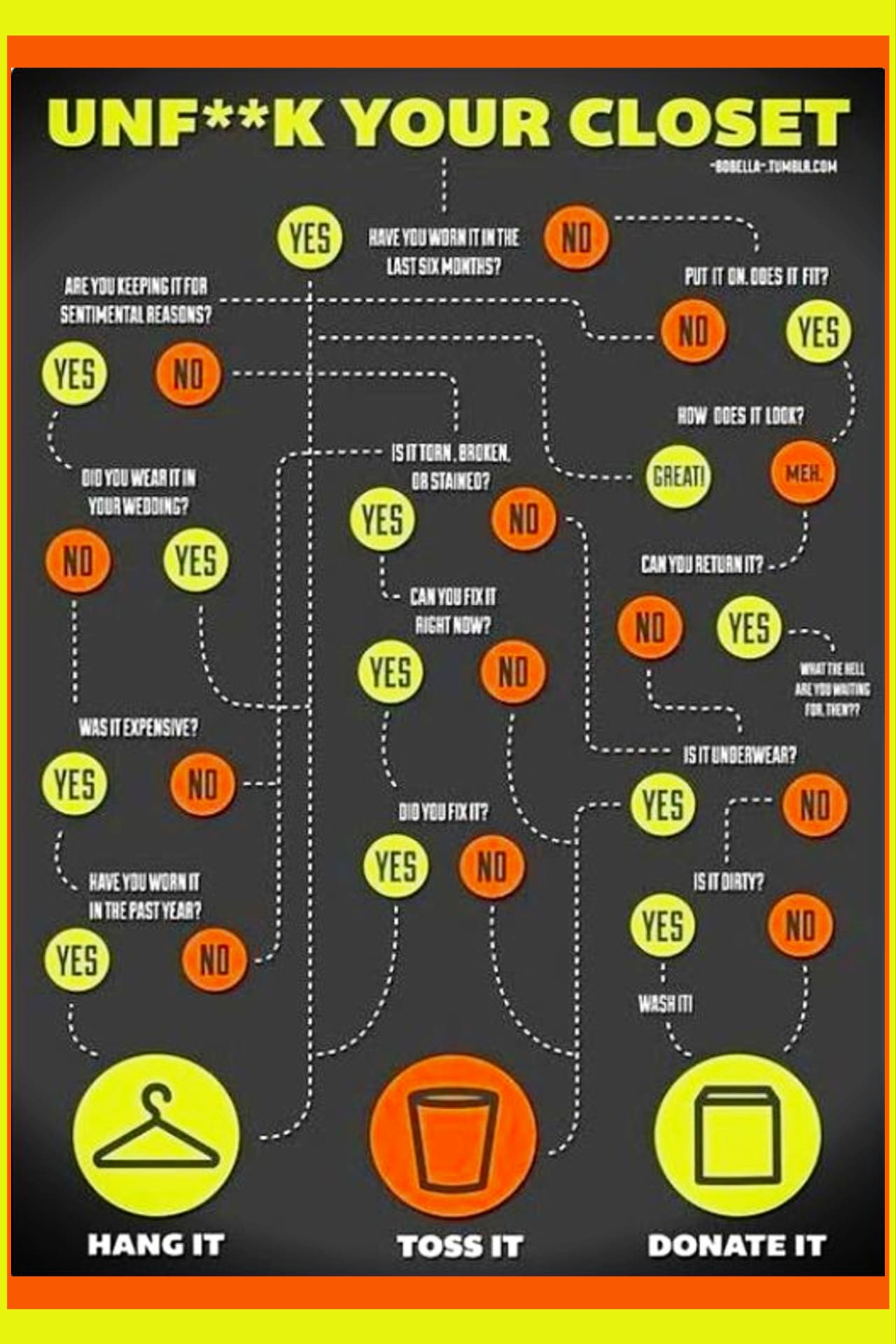 Step 6. Putting Your Closet Back Together –
Now it's time to put the clothes you want to keep back in the closet.
Keep in mind that you should put things back in proper perspective.
Group similar category of clothes together. You can group clothes by season or by use (ie, casual stuff, work clothes, etc)
Take your time doing this step – If you just hastily put them back and end mixing them up, then you will be back to square one.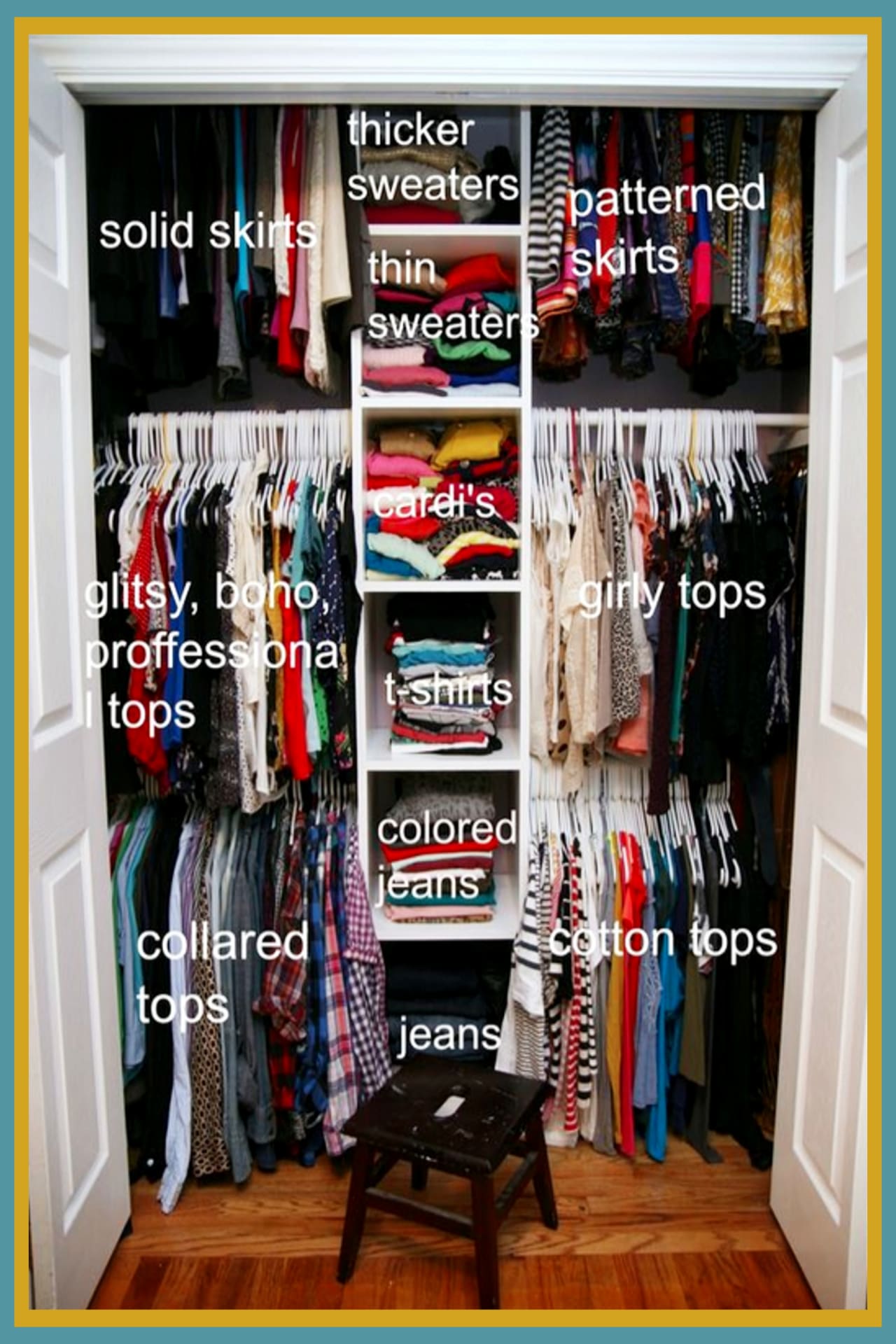 Step 7. Give Yourself a High Five –
Give yourself a pat on the back for finishing and finally organizing your closet.
Most likely, you will find your closet amazing now and you'll be SO happy your did it.
Kids Closet Organizing Tips
If you're decluttering and organizing a child's closet, here is a chart with some helpful tips to help you decide what to keep and what to toss: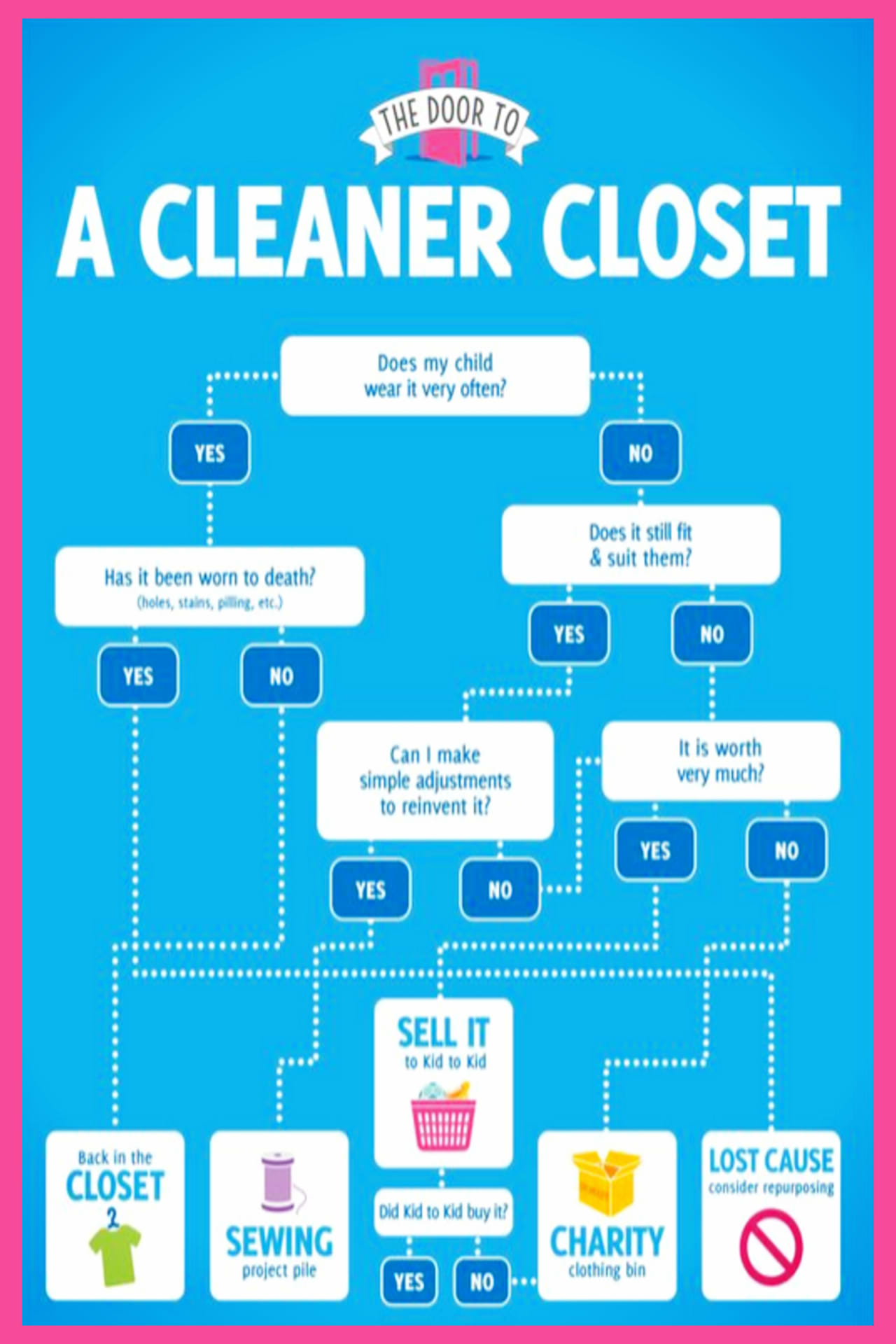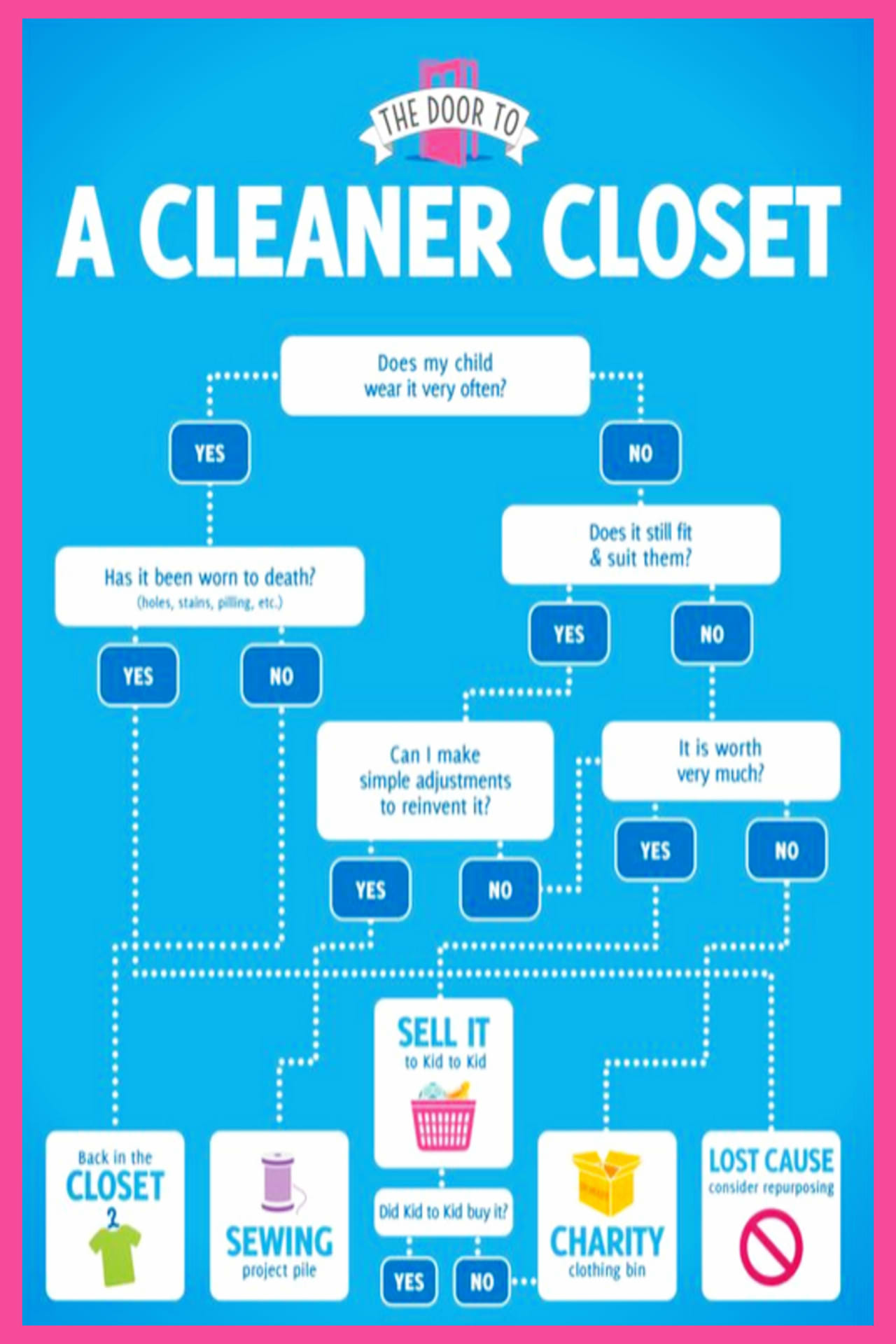 More Closet Organization Tips
• How To Sort Clothes in Your Closet
• Nursery Closet Organization Ideas
• Linen Closet Organization Ideas
• Baby Closet Organization Ideas
More Space-Saving Closet Ideas
Organizing a small closet, like a dorm room closet or apartment closet?
✅ Try these space-saving-closet ideas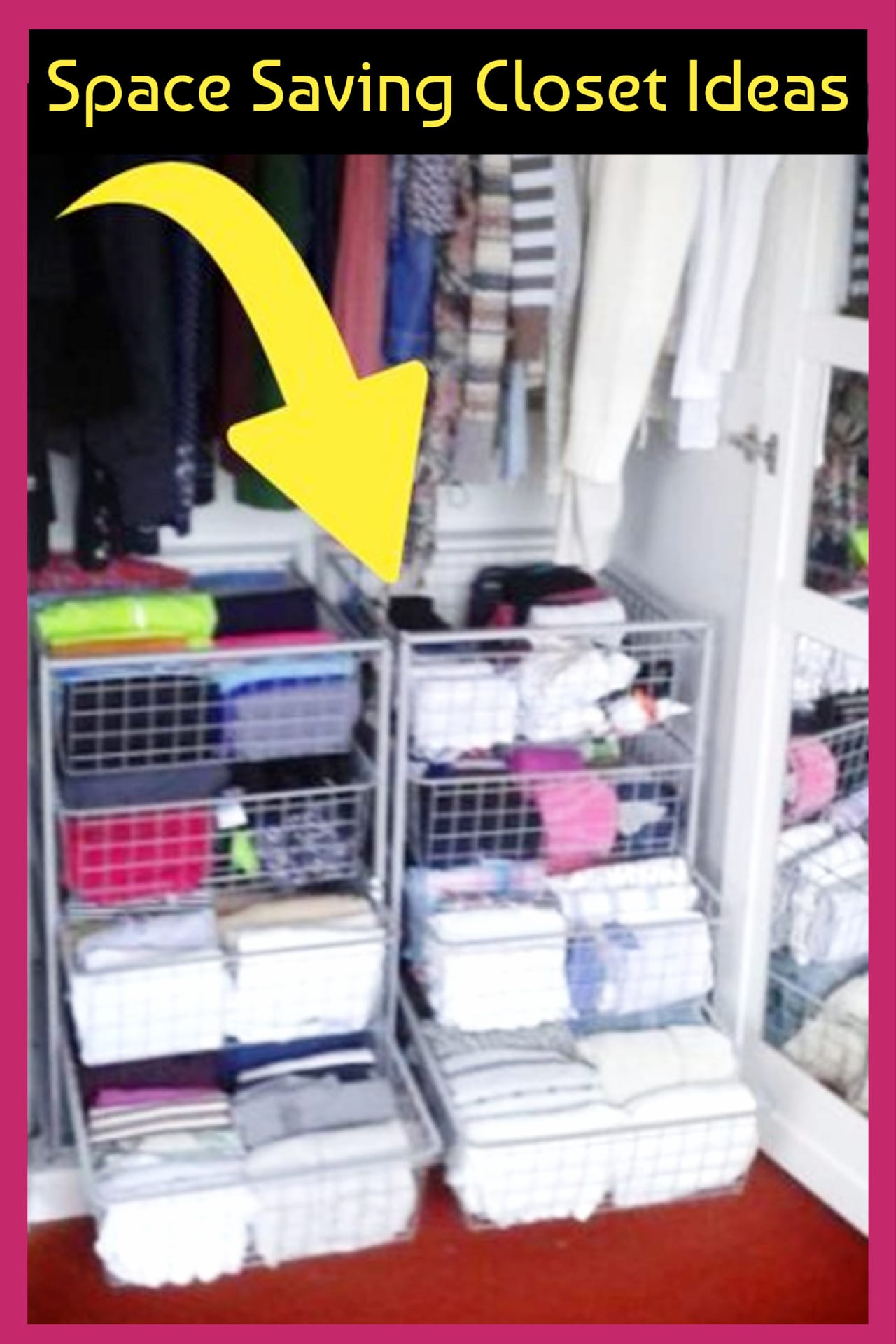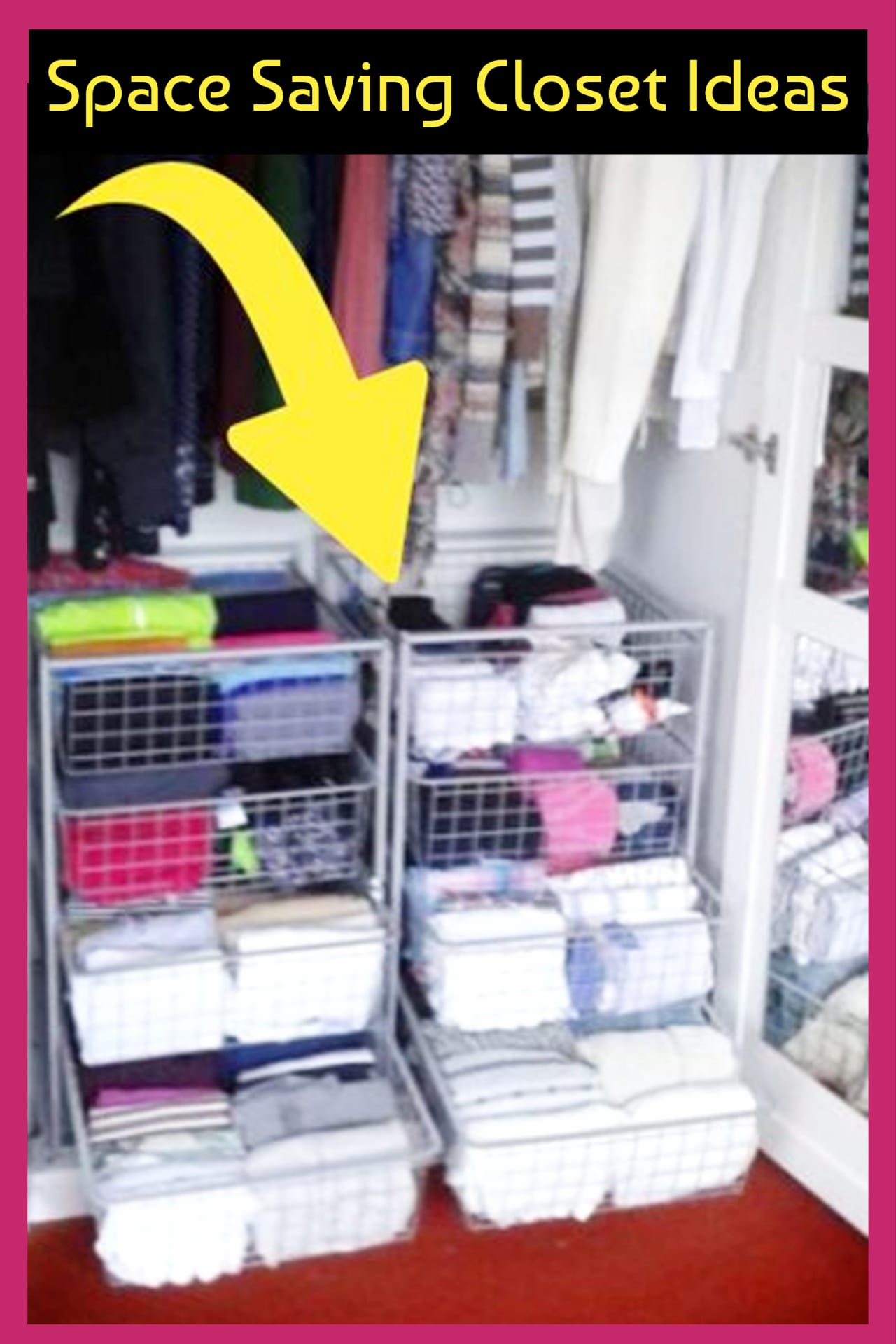 Organizing the baby's closet?
✅ Try these nursery closet organization ideas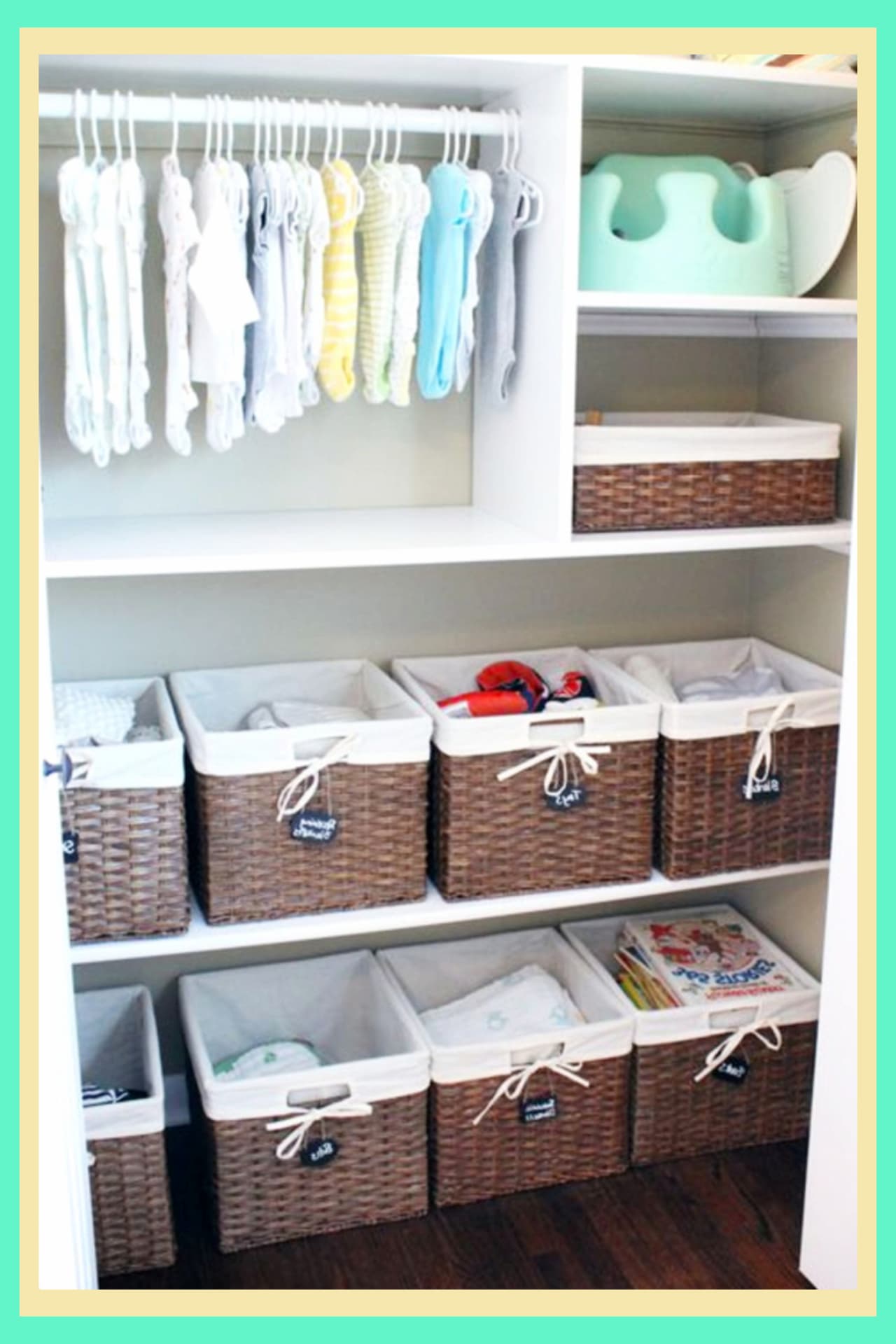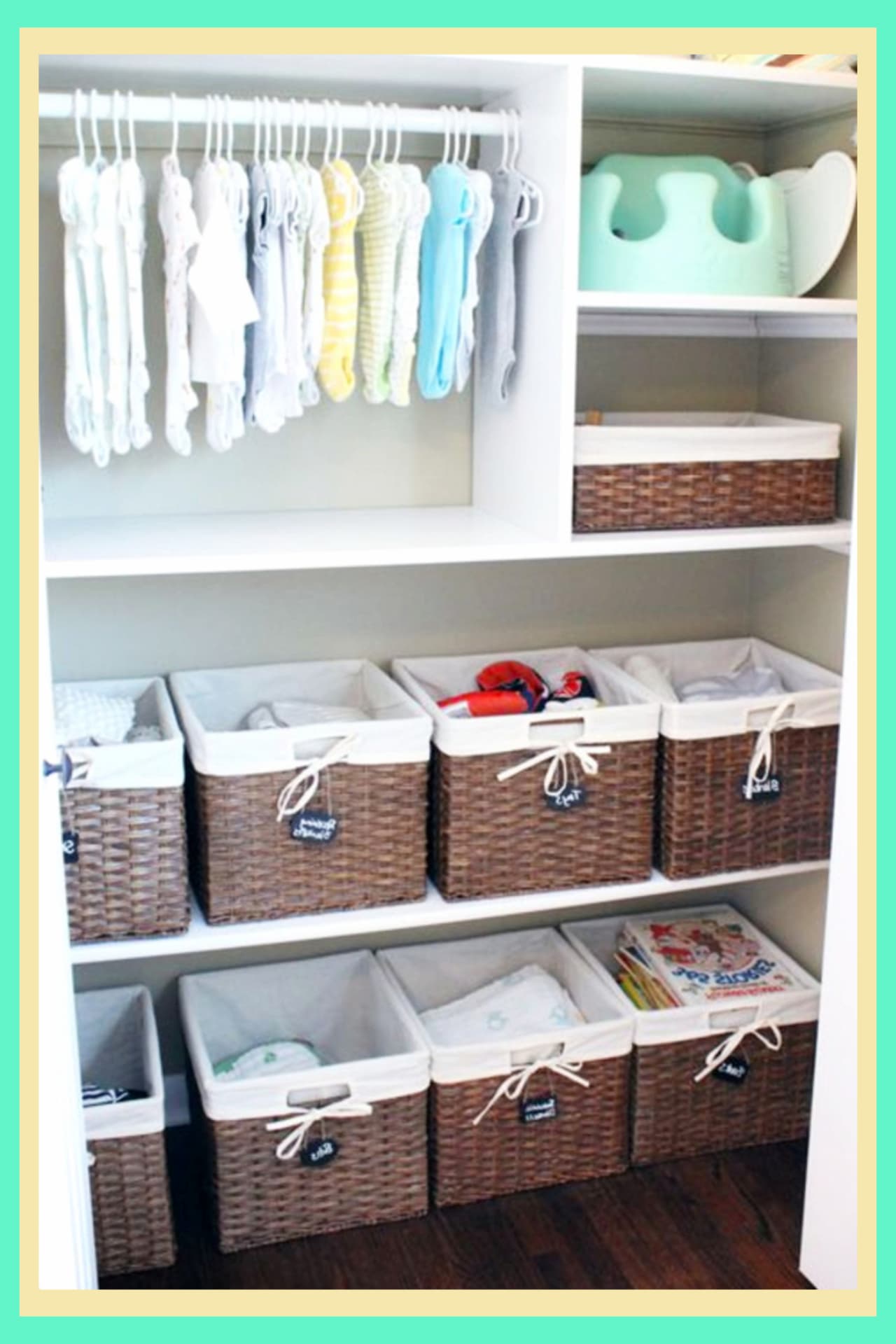 Closet Organizer CubesShow Me This Hanging Closet OrganizersShow Me This