• Hand Print Snowman Ornaments Made By Our Readers •
Want to make hand print snowman Christmas ornaments with your kids? They're so cute – and make GREAT gifts for the Grandparents, aunts, uncles, etc… they'll treasure it forever!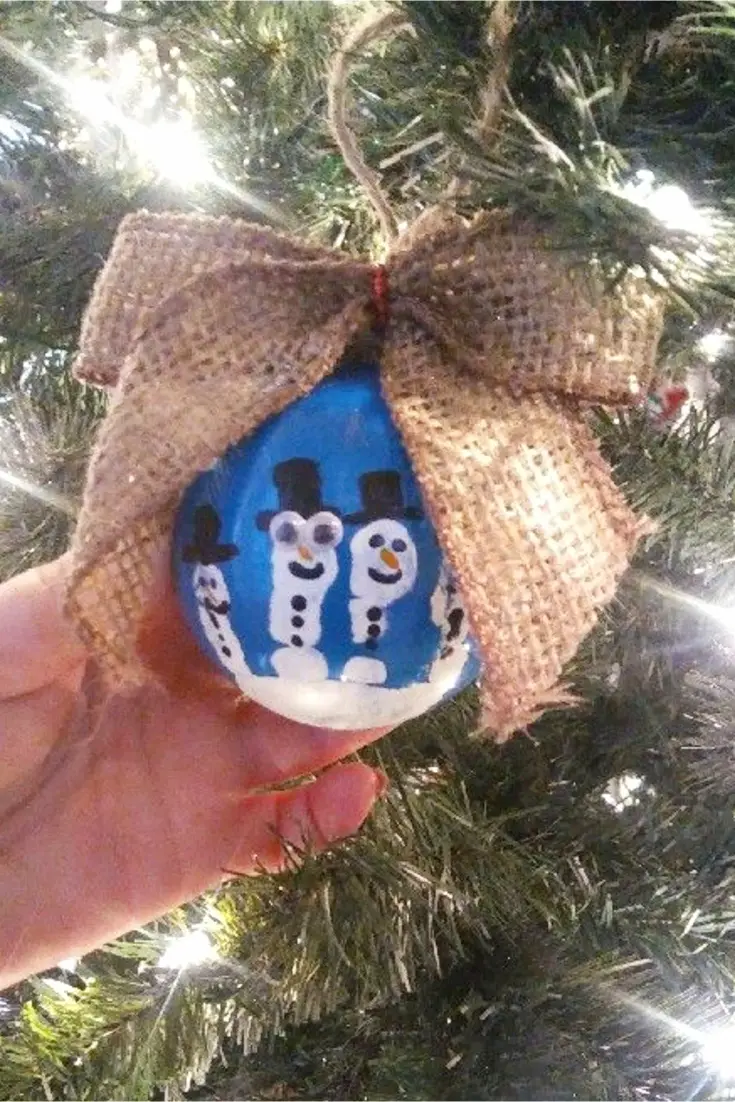 Below we have some ornaments made by real Pinterest users, the step-by-step directions to make thse hand print Christmas ornaments and some helpful tips and tricks from our readers.
These are one of our favorite DIY Christmas ornaments to make – and apparently, our readers love making them, too.
Take a look below at how THEIR handprint Christmas ornaments turned out (some are GORGEOUS!)
You can
click on any image to stop it
… and as always…
Feel free to pin anything you like to Pinterest to save for later.
Be sure to read the tips and tricks from our readers below – especially if you're having a hard time getting the perfect paint handprint on your ornament!
Snowman Hand Print Ornaments Ideas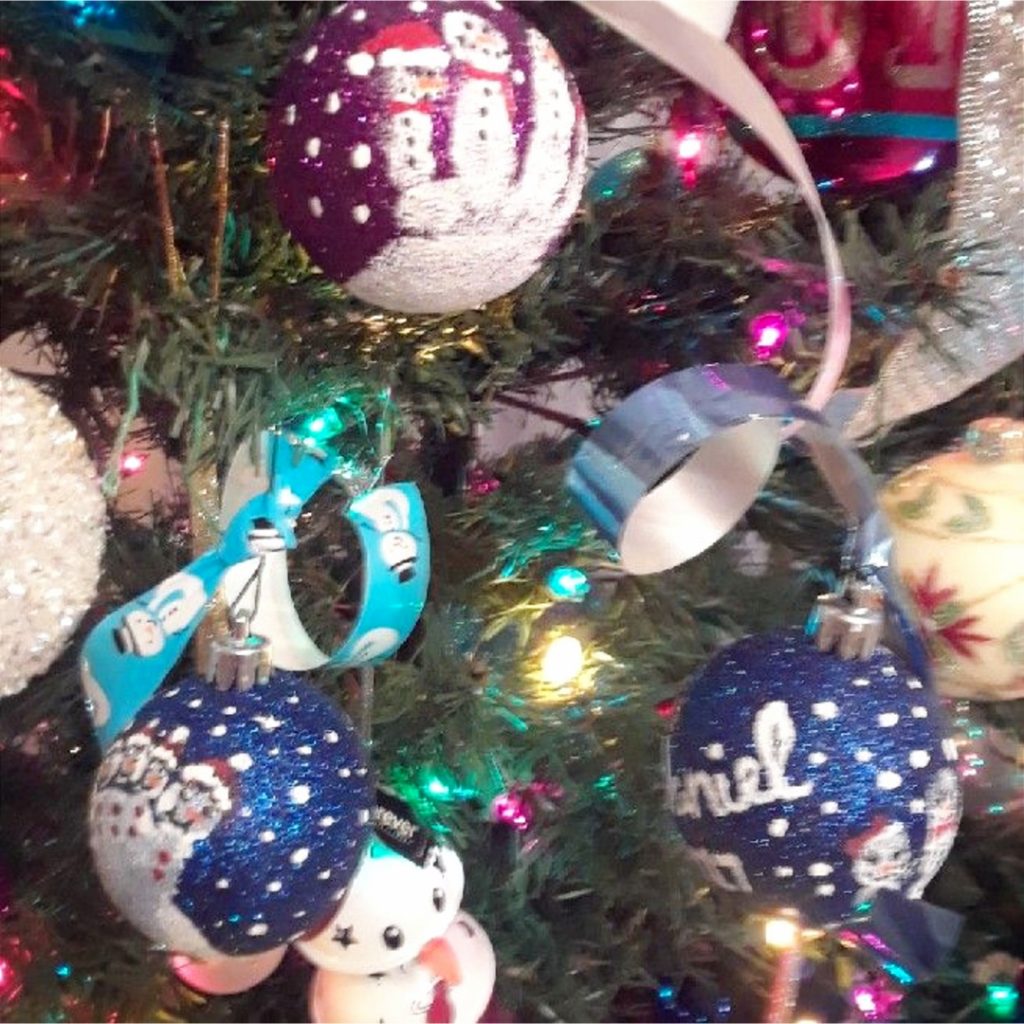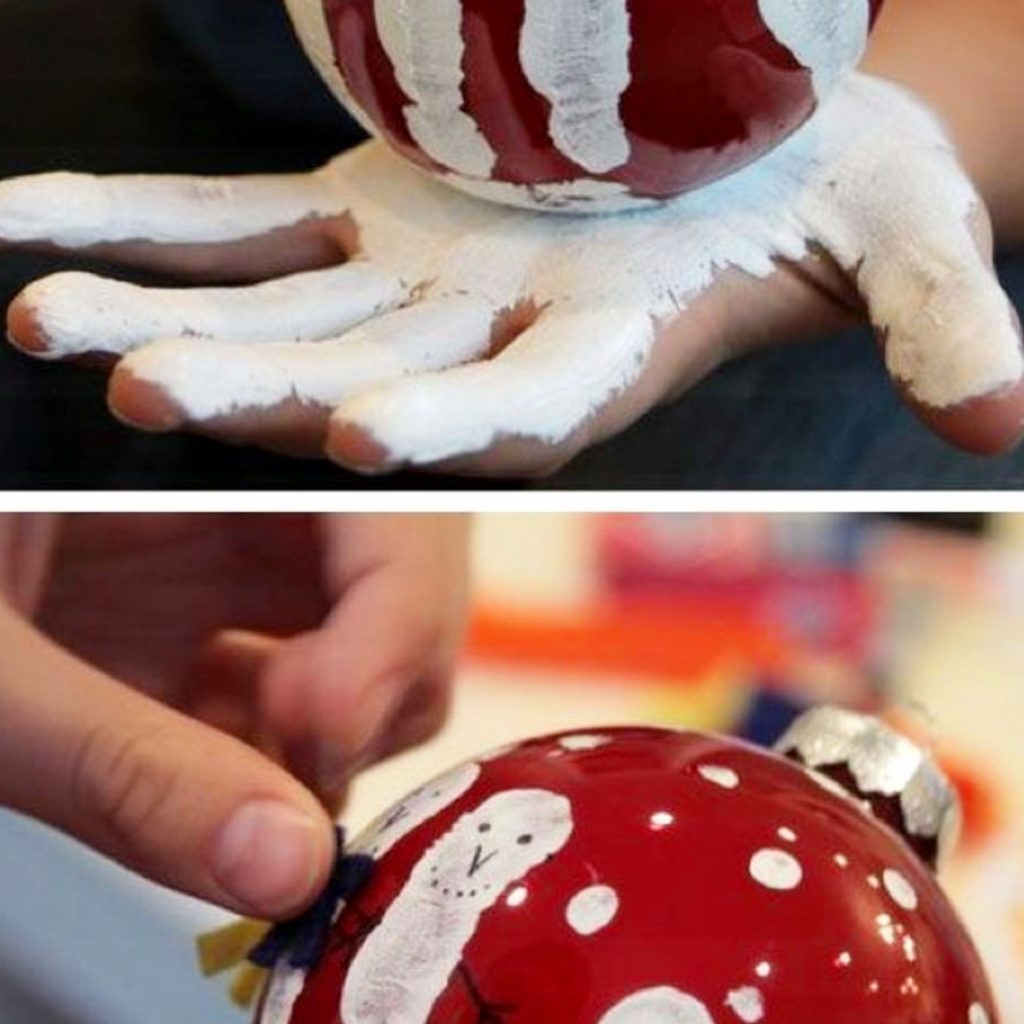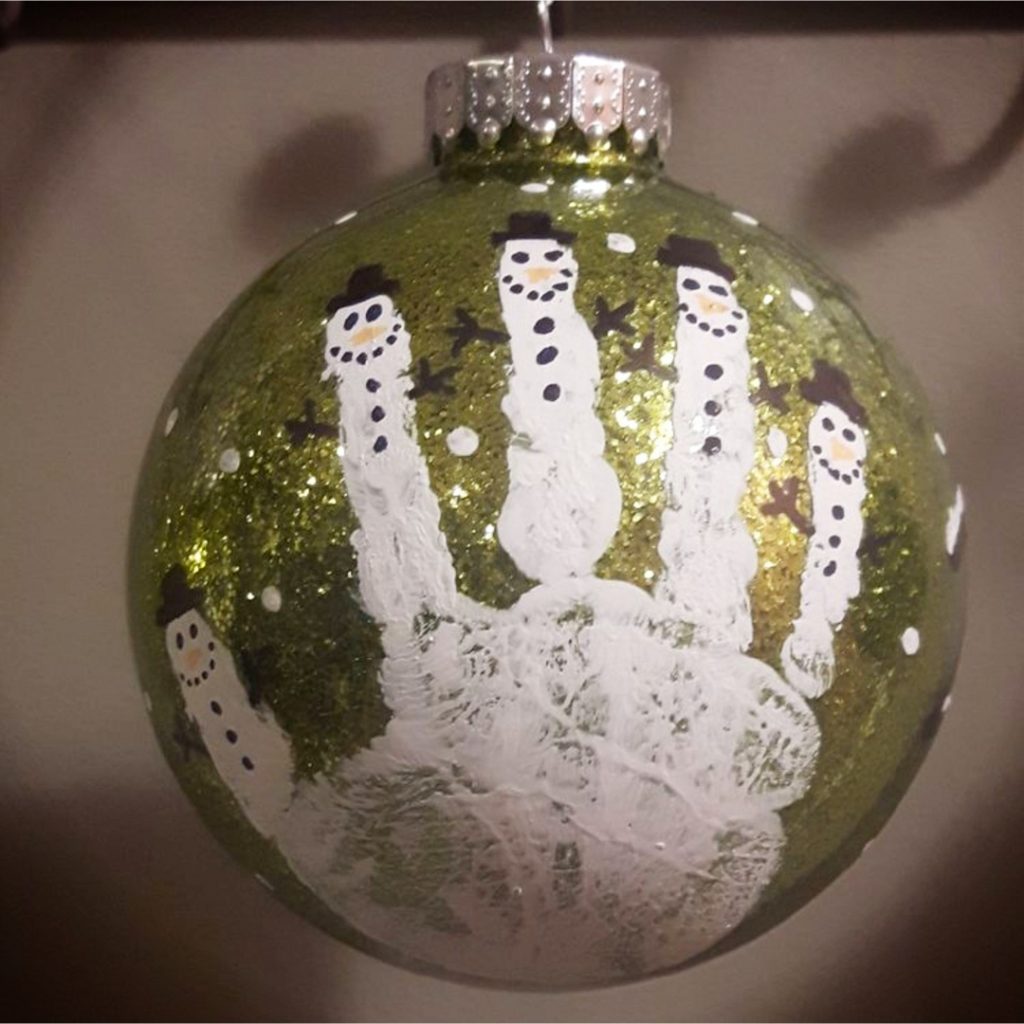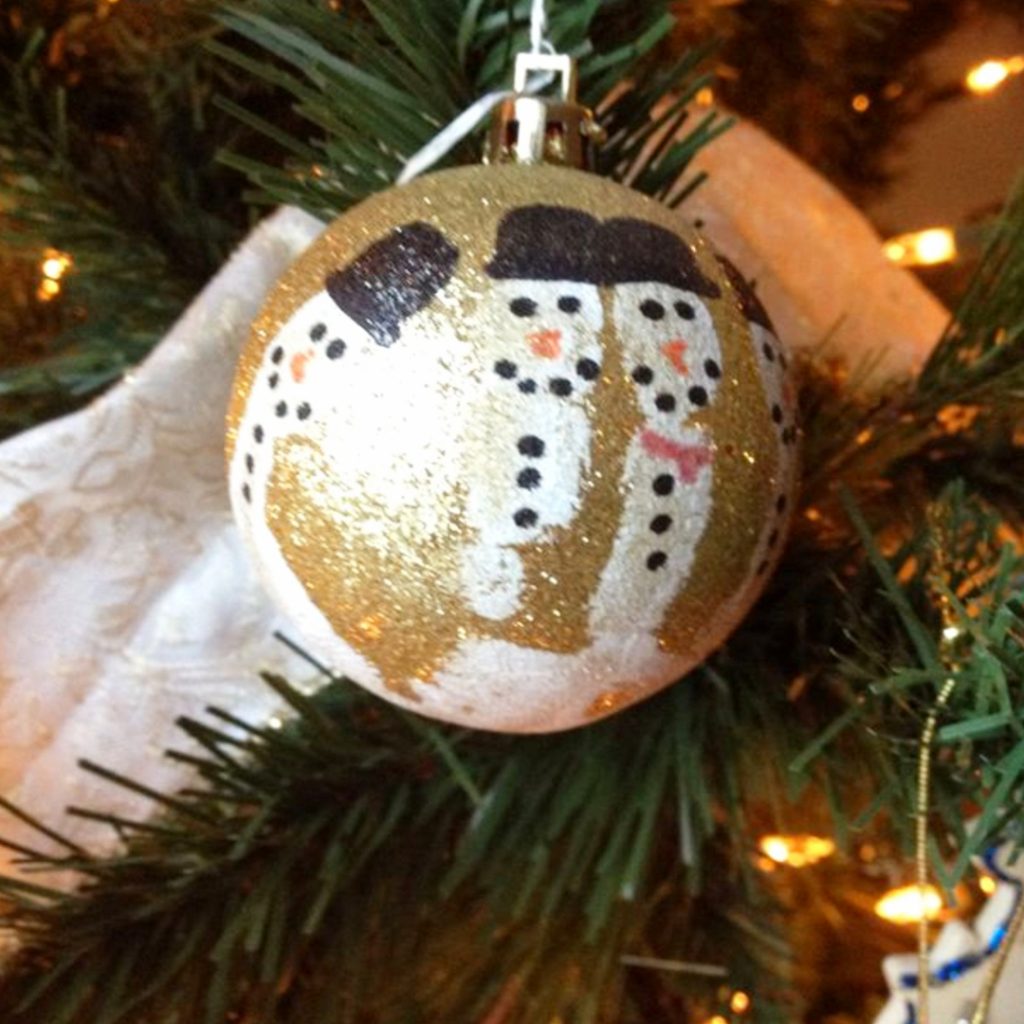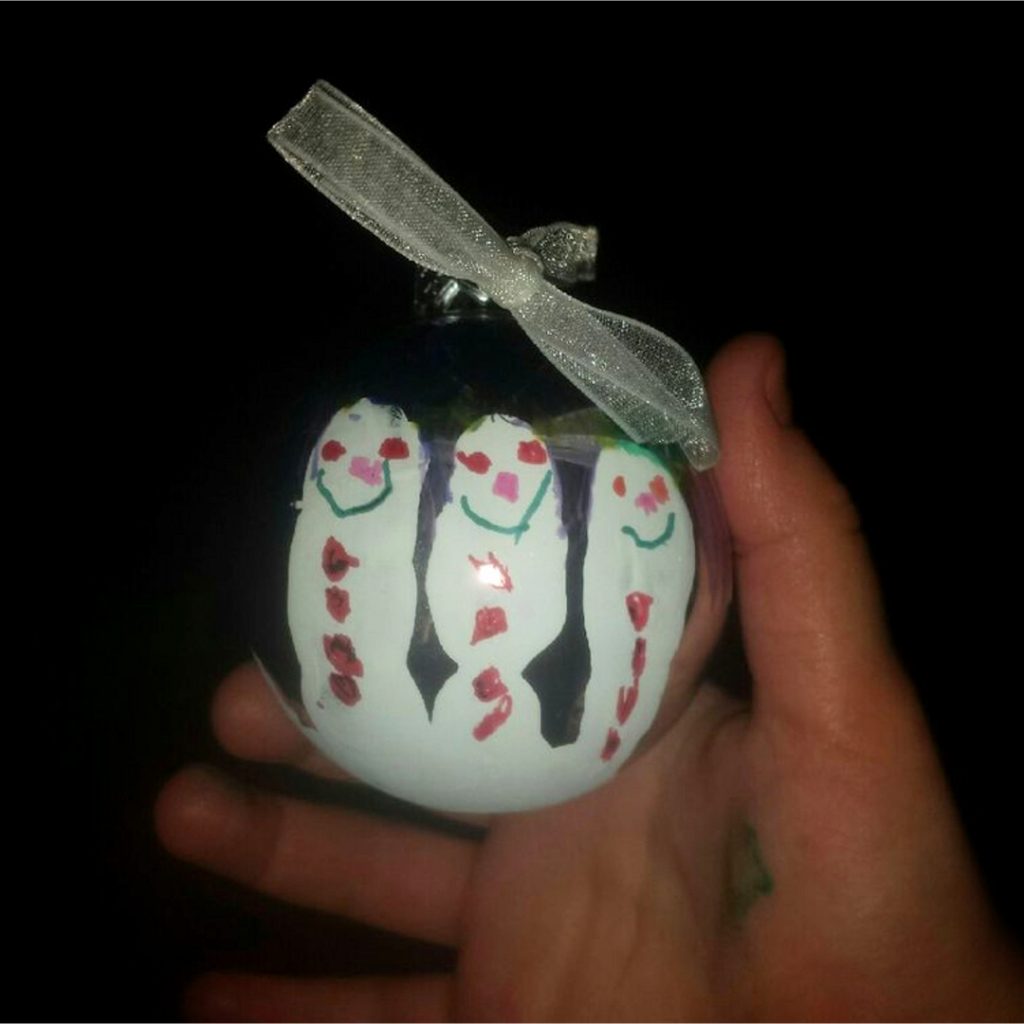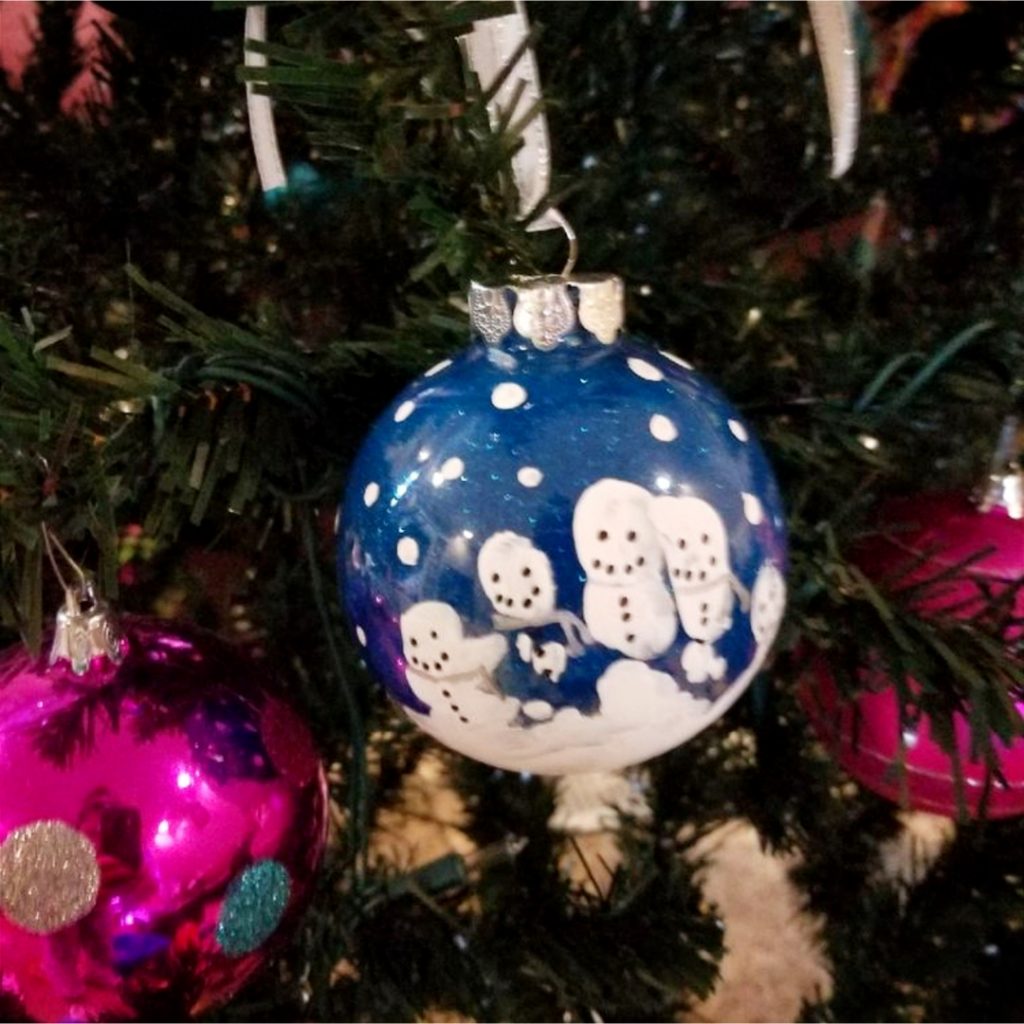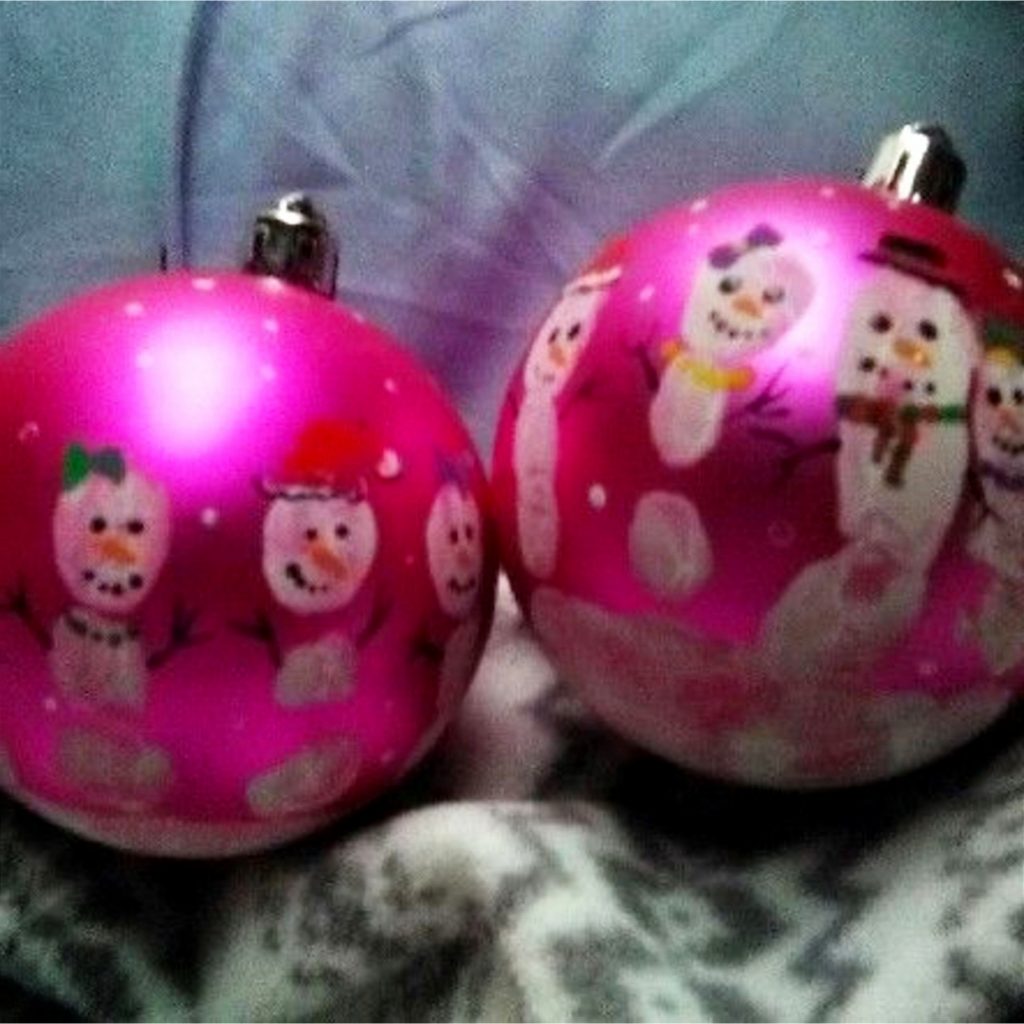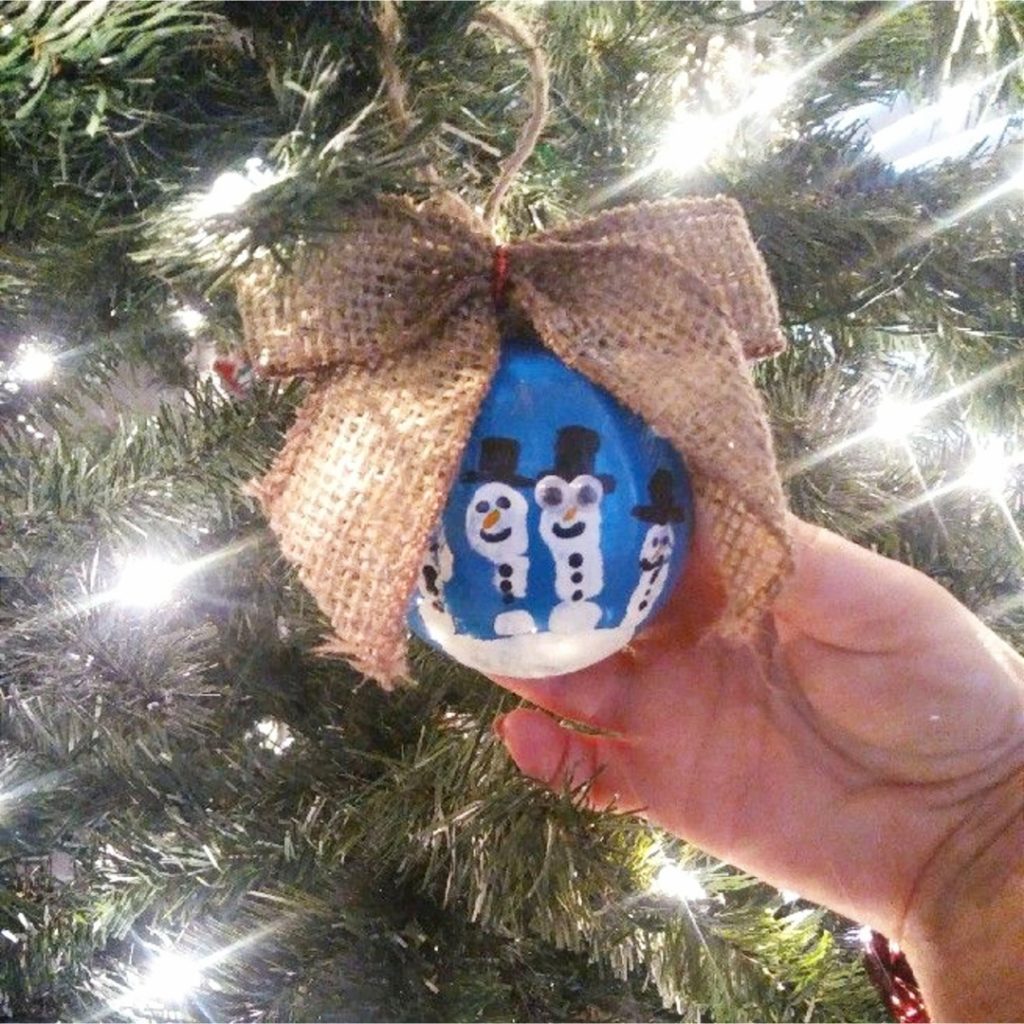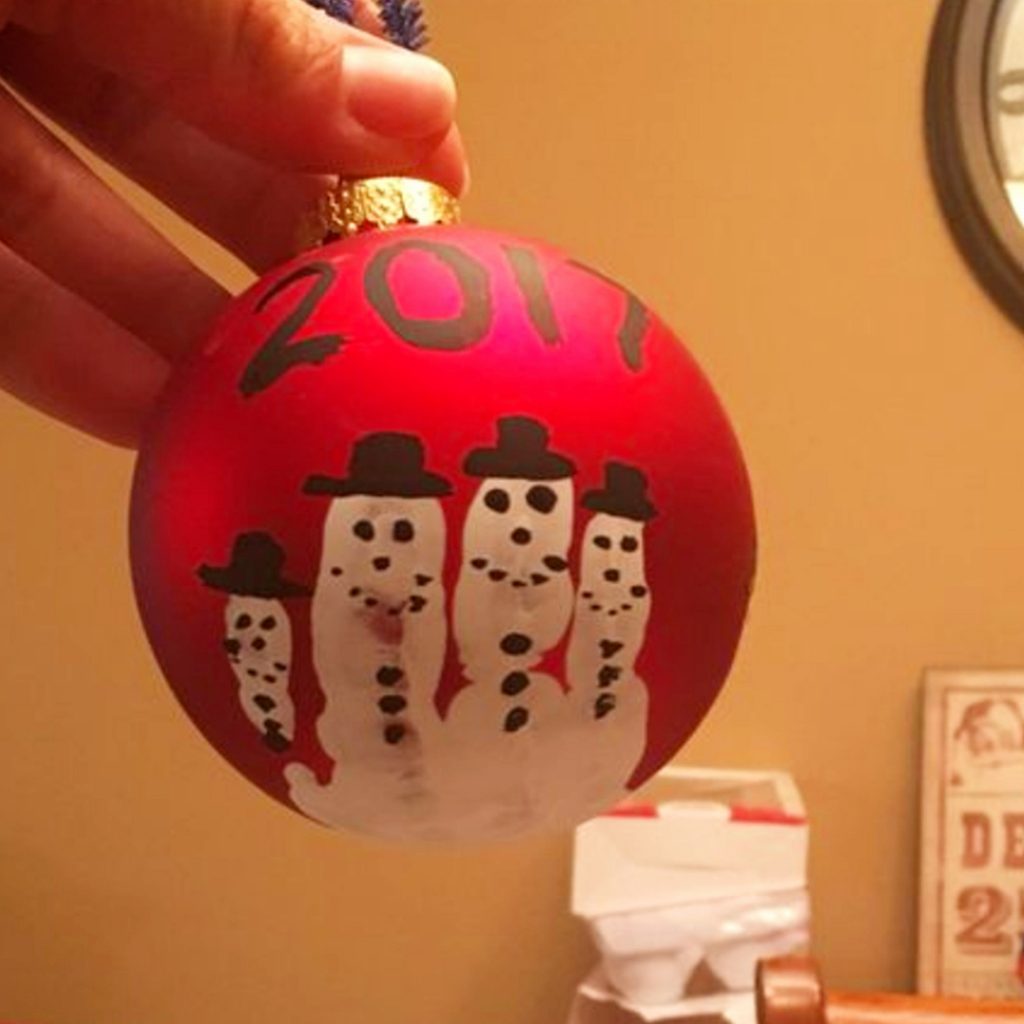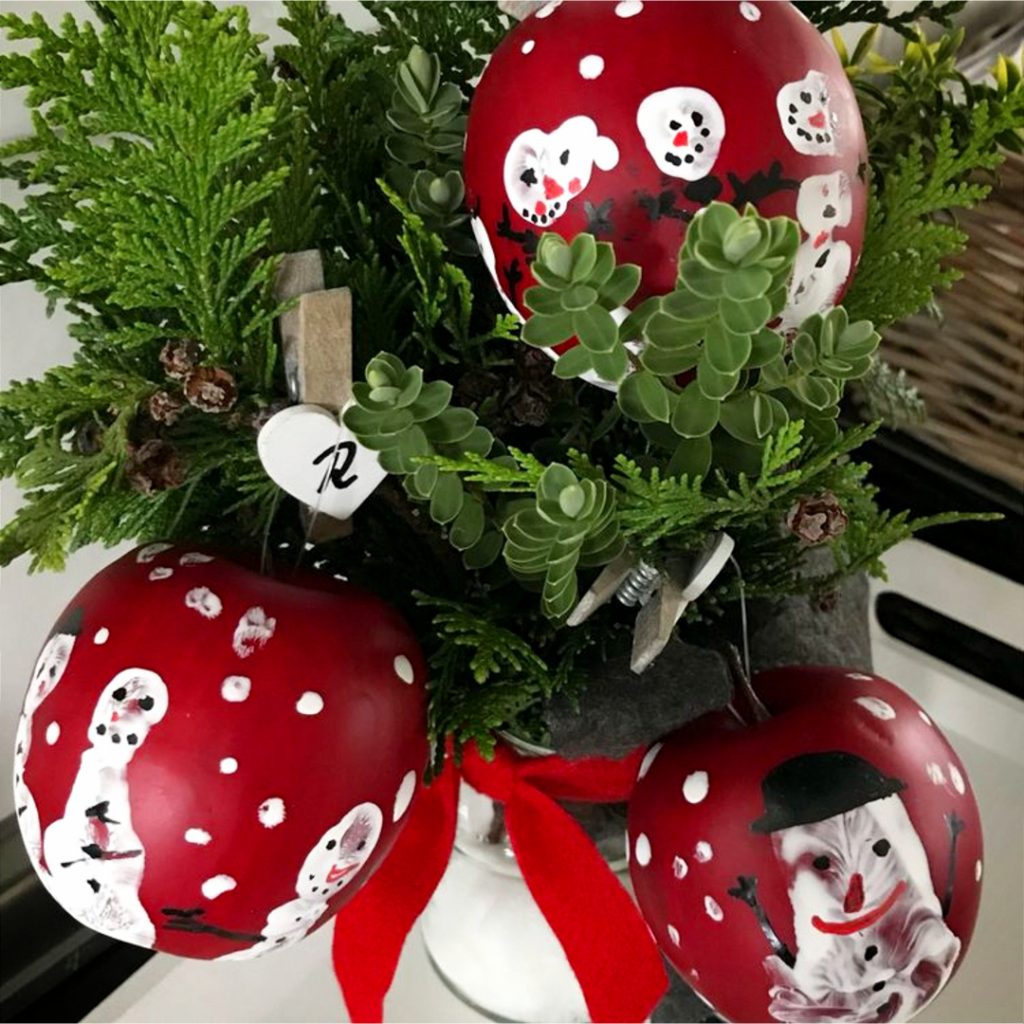 How To Make Them:
Yesterday we shared all the popsicle stick Christmas ornaments our readers made and how to make them… today, it's hand print snowman Christmas ornaments for your tree or to give as a lovely homemade gift.
Video Tutorial
$14.95
in stock
5 new from $14.95
$9.95
in stock
12 new from $4.00
Last updated on August 20, 2019 9:22 pm
Tips From Our Readers:
Here are some helpful tips and tricks to help you makes sure YOUR hand print snowmen ornaments turn out great.
Lisa Says:
"My twins made these handprint finger paint snowman ornaments in their preschool class – love, LOVE them! We're going to make family fingerprint ornaments every year now – one for each kid for our tree and then another for the grandparents."
Rachael Says:
"I make these every year with my class. Make sure kids spread their fingers apart. Also make sure you push down on the fingers with their dry hand."
Natasha Says:
"Hahaha do not attempt with a 7 month old.. mayb next year! I should have done this with my 2 yr old n the Rudolph finger prints with the 7 month old 🤔 oh well."
Seina Says:
"Tip for making these handprint ornaments with a baby – do it when your baby is alseep. If you're super prepared with your paint and your ornament (and a towel to quickly clean off their hand), you can get a perfect handprint on the ornament really easy."
Jessica Says:
"I made these for grandparents for Christmas when my daughter was a baby. They turned out just like the picture! Super easy and affordable,but very sentimental!"
$19.60
in stock
2 new from $19.00
Amazon.com
$19.97
$45.97
in stock
1 new from $19.97
3 used from $17.84
Last updated on August 20, 2019 9:22 pm
Toronbola Says:
"I did this in kindergarten! It still goes on my christmas tree every year!"
Kathryn Says:
"Made these for grandparents' gifts. Very cute and pretty easy to do. Used 1 1/2″ ornaments for tiny (18 mos) hands. I used clear balls and put fake snow inside."
Teeny Says:
"It's easy for the little ones and my 6 year old loved it cause she got to make it all by herself with no help lol"
Olivia Says:
"I had a heck of a time getting my toddler to participate and gets his paint handprint on the ornament. Finally just turned the iPad on a kid show and he was still enough for me to get his hand print on the ornament barely knowing I did it!"
$8.87
$9.95
in stock
3 new from $8.87
Last updated on August 20, 2019 9:22 pm
Annia Says:
"The glossy ball ornaments were too slippery for our one year olds to get good grip but these glittery ones worked perfect."
Faith Says:
"Made this at a Christmas party and it turned out really cute! I made one with my family members as the snowmen and used a sharpie to write their names by each fingerprint snowman"
Susan Says:
"Our kids made these handprint snowmen ornaments in Sunday School last week – they turned out SO cute! And the kids were pretty paint-free when they came out…haha!"
Have you tried these Hand Print Snowman Christmas ornaments?
Share YOUR creations under the Tried It Section on this pin or on this pin.
A big thanks to those that already shared!
More DIY Christmas Projects To Make
We have quite a few do-it-yourself Christmas craft ideas and homemade gift ideas:
– Unique Homemade Christmas Gift Ideas
– Easy Christmas Crafts for Kids
– DIY Popsicle Stick Christmas Ornaments
We also have some great family-friendly ideas for New Year's Eve here.
And in case you forgot…
Get some easy Elf on the Shelf Ideas for tonight here.
Enjoy!